With all due respect to the Anglican calendar, this week is the week to celebrate "Happy New Year," at least in the world of pro football.
March 14th, and not January 1st, is the start of 2018 for the NFL.  The new league year and free agency period begin at 4:00 pm ET on the 14th, and the first day of the New Year will end at the stroke of midnight.  By that time, teams will receive personnel notices that will include all transactions submitted to the league office between 4:00 and midnight.  
Consequently, as all 2017 contracts expire at 4:00 pm ET on the 14th, the trading period for 2018 begins.  Teams can engage in contract discussions with potential free agents, and begin to shape themselves for next season and beyond.  Now, we're talking real, tangible football stuff.
But here's something to consider - do you bolt out of the gate with splashy, newsy additions to your roster, or is it possible that "slow and steady" might win the race for you in the long run?  The Patriots, you'll recall, did the splashy/newsy thing last season by announcing the hire of Stephon Gilmore to man the defensive backfield at cornerback.
I'll be surprised (maybe pleasantly?) if this season's splash is anything more than stepping into a rain puddle, at least initially.
Why?  Because patience could very easily be rewarded this season.  All things come to he who waits - or in this instance, teams who wait.
It might have been nice to get into the hunt for Richard Sherman or Aqib Talib, but frankly, those two guys, while talented, aren't at the top of the list of Patriot Priorities from this point of view.  Of a more immediate need, solidifying an offensive line in front of Tom Brady and a defensive line in front of Dont'a Hightower at linebacker. 
And while we're at it, maybe a new teammate or two for 'High' and the 'backing corps as well.
The defensive line is the most intriguing area of need for the Patriots, and an area that has already been addressed with the apparent addition (yet to be officially announced) of former first-rounder Danny Shelton from Cleveland.  He's only 24 years old.  He's hard to move at 6-2, 340 pounds.  With a team that struggled at times defending against the run last season, Shelton, Malcom Brown and Lawrence Guy could be quite the trio in the middle.
Should we also mention here that a pair of free agents could be worth thinking about, too?  Muhummad Wilkerson is looking for work, and Ndomukong Suh may soon be.  Do these guys want to play for championships, or do they want to be shown the money?  We know the Patriots have a history with veteran free agents that may feel they have something to prove.
We also know that the longer it takes for guys like this to sign elsewhere, the better the chances are to persuade them with the "Patriot Way."
Regardless where you stand on those guys, getting heat on the opposing QB should be an offseason priority.  At tackle, at end, at linebacker - applying pressure needs to be the name of the game for 2018.  Heat up front will automatically improve the back end of a defense, too.  Defensive ends Adrian Clayborn and Alex Okafor are shopping for new locations, and either player could work as a (relatively) inexpensive option.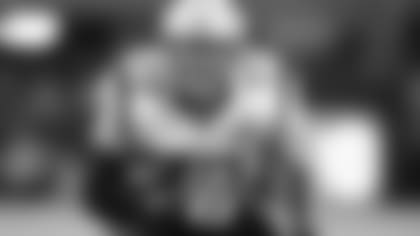 We've already recently mentioned veteran LB James Harrison would be worth a consideration to return.  There's always the upcoming draft as well...leaving plenty of options and choices, which is why the waiting is the hardest part.  But perhaps the smartest move.
The story up front on the offensive line will also shake out at some point, despite the need to consider re-signing left tackle Nate Solder.  When you consider his experience, his talent and the fact that he has yet to enter any kind of serious discussion (at least publicly) with any team, bringing Solder back into the fold seems like the sensible move to make.  
Especially since he's at least as good - if not better - than anyone else available at the position.  The devil you know is way better than the devil you don't.
There are options to take, and choices to make.  Which is why you're undoubtedly ready to really celebrate the new year with something noisy, splashy and exciting.  But just the same, keep the champagne on ice for now.  
Save it for winning on the field in the fall - and not in the spring - when it matters most.
Just say "no"
Johnny Manziel told TMZ Sports over the weekend that he'd love to be the guy to replace Tom Brady?
"I'll go to New England in a heartbeat," was what the erstwhile Cleveland Brown said, to be precise, in response to NFL Network's Nate Burleson laying down a scenario which recently explained how something like this would work, potentially to become a back-up.
No pressure at all, stepping into TB12's estimable shoes, even as a back-up for a couple of years?
"Never, you learn from the GOAT," was Manziel's response.
Hmm.  Thanks just the same, Johnny Football, but I'd like to think we'll pass here.  
Second chances are great and all, but if you think the pressure in Cleveland (or at Texas A&M) was a little too much to handle, New England isn't exactly going to be the shoe that fits your future.  
Cinderella, keep on looking.  Nothing to see here.
John Rooke is an author and award-winning broadcaster, and just completed his 25th season as the Patriots' stadium voice.  Currently serving in several media capacities - which include hosting "Patriots Playbook" on Patriots.com Radio - Rooke has broadcast college football and basketball locally and nationally for 30 seasons and is a member of the Rhode Island Radio Hall of Fame and RI's Words Unlimited Hall of Fame.