The final on the scoreboard read 37-16.  Under normal circumstances, that should qualify as a resounding success, no?
Of course, it should.  But these are not normal circumstances, nor is this a normal professional football franchise.  These are the 21st century New England Patriots, thrust upon the top rung of the NFL's ladder since the wee days of the new millennium, thanks in large part to the extraordinary sideline capabilities from one Bill Belichick and his plug-and-coach staff.
And yes, the play on the field from a guy named Tom Brady has been a major factor in the Patriot Way becoming the NFL's version of a one-way highway.
The emergence, however, of Rob Gronkowski as a personal wrecking ball against a defense, and Dion Lewis (of late) as an undersized-but-overachieving multi-purpose threat out of the backfield again puts the Patriots in an enviable position with one week remaining in the regular season.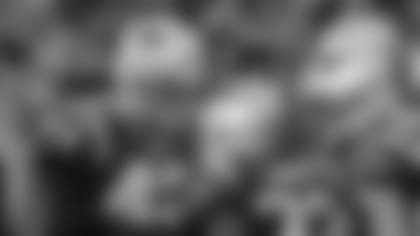 At the least, it's every bit as good as Pittsburgh's spot, if not just a little bit better.  New England does control its' playoff destiny, thanks to Week 15's thriller over the Steelers.
But against Buffalo Sunday at Gillette Stadium, the Patriots also proved just how fragile the difference can be between having rousing success and experiencing dismal failure.  With just more than five minutes to play in the 3rd quarter, the Bills led the game 16-13.
It could have been a much different story, had an apparent touchdown pass to Buffalo's Kelvin Benjamin not been overturned by replay just before the end of the first half.  Call it karma, call it luck or good fortune or whatever you want, but New England's Gumby-like defense the past two weeks has had a major assist from an official Eye in the Sky.
I tend to believe good teams often create their own good fortune because they expect to experience it - and bad teams usually retreat and wallow in self-pity because they anticipate defeat.  The Patriots expect to make plays, and expect to win.  Buffalo has waited for 17 years to win and experience the post-season, the longest such drought in the NFL.  
What else do they know?  It appears they may have to wait a bit longer.
After the Bills had Benjamin's apparent touchdown catch reversed, it was like a switch had been flipped off.  A slow but progressive fade began - as if inevitability were a cold, cruel slap to the face, knocking the Bills senseless while waking the Patriots from their sloppy start.  New England proceeded to put the game away - as they had originally expected to do, perhaps - scoring 21 points over the final 16:05 on the scoreboard clock.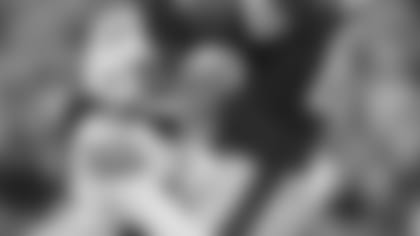 Despite the final score, it was close to being a major disappointment for the Patriots except for that end-of-the-half wake-up call.  Having the extraordinary play of guys like Brady, Gronkowski and Lewis, carrying the team with their own abilities intact while so many others attempt to heal and return, is also a big reason for their success.
The numbers on the scoreboard don't lie.  A 21-point win over a division opponent is a good win, sure.  But the numbers don't always tell the whole truth, either.  
Playing with fire, Scarecrow
Tyrod Taylor won't be mistaken for Tom Brady or Joe Montana anytime soon.  But despite whatever shortcomings he may possess, the 15-play drive Taylor engineered in the first quarter against the NE defense was a thing of beauty.
The Bills converted on four straight first downs, taking advantage of a soft middle and eventually moving into the red zone before having to settle for a field goal.  At this stage, the Patriots appear to be somewhat content with their bend-but-don't-break philosophy.
Perhaps it's because they simply have no other choice.  To get off the field after 3rd downs, this defense needs players to be in the right spots at the right time, and to step up and make plays/stops at key moments - something they simply don't possess right now.  
To borrow a well-known cliché around here - it is what it is.  But will it get any better?
Getting picky with TB12
Unlike some national loudmouths bloviating recently, Tom Brady is not suddenly "losing it."  But five straight weeks throwing an interception is nearly unprecedented for TB12, not having had a streak like this one since way back in 2002.
The somewhat surprising aspect of his recent streak is that he usually improves his game once the calendar flips over to December.  This year, however, there has been a noted downturn in his performance.  Does it mean he's merely human, finally, at age 40?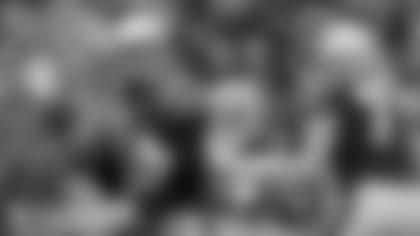 Or are the throws at the feet of his receivers, behind the backs, overthrows, underthrown deep passes and general inaccuracies due to other reasons?  It is entirely plausible the defenses he's faced over the past few weeks have done a fair job of game-planning, flooding the middle of the field against an offense lacking in middle-of-the-field targets, with those targets unable to gain separation from defenders.
But what happens if Brady faces physical, statistically talented squads like Jacksonville or Baltimore in the coming weeks?  Or even Kansas City again?
We're getting picky, picky, picky.  But it's worth noting, anyway.  It hasn't happened much lately.
Fool me once?
You know the adage - fool me once, shame on you.  Fool me twice, shame on me.
So, what does it mean when you fool someone three or four times a game?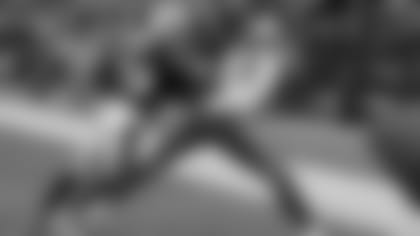 That seems to be a current problem with the Patriots' secondary, after four weeks of solid play during the middle portion of the schedule.  Granted, the group of seven guys playing in front of the secondary has had more holes in it than a piece of swiss cheese, with those getting playing time are using a revolving door in and out of the lineup mostly due to injuries.
The talent and depth in the secondary has been, however, consistent all season.  So when Stephon Gilmore gives up a big play, or Malcolm Butler allows a receiver to get behind him for big gain, it makes you wonder.  Are these guys as good as advertised?  Or are they victims of what's happening in front of them?
Four plays of 33 or more yards allowed to the Buffalo offense might be a definitive answer to that question.  
They have the power, don't they?
Another week, another botched replay review - depending on your point of view.
The overturning of Kelvin Benjamin's alleged late 2nd quarter TD catch against the Patriots this week isn't winning over any new fans for instant replay, or making believers out of the way New York can now overrule calls occurring on the field.
As we've said here previously, the game has twisted itself into not knowing if a catch is a catch, if a touchdown is a touchdown or a fumble is a fumble.  The biggest culprit here, is the league office itself.  If the NFL wanted to quell the uprising from fans and media in Buffalo, Pittsburgh and all points south of Foxboro, they could.
But they don't want to.  Controversy is gold, because it keeps a sport with declining ratings at the forefront of sports discussion.  Shoot, they must figure if a team is good enough, they'll overcome their mistakes - because there doesn't seem to be a better reason for the heavy-handedness of the centralized NFL replay review.
Or, NFL Senior VP of Officiating Al Riveron needs a refresher course on what is, and isn't, a catch.  And then he needs to let all of us know what he's decided.
Is the centralized review in New York "re-officiating" calls made on the field?  Whatever happened to incontrovertible evidence necessary to overturn those calls?  
Either return the game to the officials on the field and let them have the final say, or let the "Big Eye in the Sky" simply take everything over.  Neither way is entirely the right way, but one thing has become crystal clear - right now, they don't play or work very well together.    
John Rooke is an author and award-winning broadcaster, and is in his 25th season as the Patriots' stadium voice.  Currently serving in several media capacities - which include hosting "Patriots Playbook" on Patriots.com Radio - Rooke has broadcast college football and basketball locally and nationally for 30 seasons, and is a member of the Rhode Island Radio Hall of Fame and RI's Words Unlimited Hall of Fame.