It's been a bit more than a week since 'The Game,' which should have provided at least a little time to get over any lingering disappointment, decompress from the buildup to Super Bowl 52, and decide what priorities should be for 2018.
Disappointment.  Decompress.  Decide.  Emotions and actions, we'll call the "Three D's" to getting back on track and to returning to a Business As Usual status in New England.  
The answer to the question of "What's Next?" isn't an easy one.  Plenty is next, actually.  Some can set aside the disappointment in coming up short of the goal a little easier than others – perhaps because the job they hold requires they do just that.  Mr. Kraft and Coach Belichick, for instance, held a dinner meeting last week that made social media rounds, ostensibly to begin the planning process for next season and beyond.
Of immediate concern would be getting ready for the NFL Combine in Indianapolis, planning to attend several college Pro Days around the country and perhaps deciding if a Franchise Tag should be applied to someone on the roster for next season.  
See?  Can't spend too much time on being disappointed over what just happened, if only because there's not much to the off-season any more.  The NFL is 365-days per year for many, even if the on-field competition takes some time off for actual R & R.
That leads us to the next item – to decompress.  The players need it.  So do the coaches and much of the staff, on and off the field.  In addition to the obvious physical grind, the mental aspect to staying ahead of your opponent is equally taxing and tiresome.  Some post-season reflection is required if only to understand what went right or wrong, and to try not to repeat mistakes made along the way.
There are some of those, you understand, more obvious than others.  And not just from the Super Bowl, either.  It's a season-long journey where successes are often assumed and overlooked by many, and mistakes are often overly-scrutinized by a choice few.  
A balance is needed, and some time to decide on a possible direction-to-take or corrections-to-be-made is mandatory so nothing is missed.
But don't wait too long to decide.  You're familiar with the phrase "You snooze, you lose?"  We've never associated this team or this franchise with waiting for anyone.  If the previous 18 seasons have taught us anything, it's that there is a plan to follow, a method to whatever madness we see transpire every year.  
And largely, it's successful because the mantra of "Do Your Job" or "No Days Off" isn't just a marketing ploy to sell t-shirts.
It's a simple, honest job requirement.  While you're working to win, someone else is also working to try and beat you.
It's ok to be disappointed.  There's a need to decompress.  But there shouldn't be any time spent waiting to decide on anything.  There are goals to set and expectations to be met, if you're hoping to get back to "Business As Usual."
Three Needs for Next Year
1) I feel the need... the need for speed.
Tom Cruise's character in the movie "Top Gun" popularized the phrase, sure.  But it could very well be the key to any success for the Patriots on the field next season – especially on defense.
The end-of-the-year defense was, unfortunately, closer to the unit that began the season with disappointment against Kansas City than it was to the team that compiled 36 quarterback sacks in the final nine games, and allowed just 16 points per game after the Chiefs' debacle.
With injuries playing a major factor especially at linebacker, opposing teams targeted a Patriots' middle that was often undersized against the run and too slow against the pass.  An infusion of strength and speed (with a little health mixed in) will be required to repair what is presently a liability.
*2) Re-signing "Danny Playoffs" would go a long way to creating – and keeping – continuity on offense.  With Tom Brady turning 41 before kickoff in the fall, why would you take potential weapons – including a weapon that he trusts – away from him? *
With a healthy Julian Edelman, and regardless of what off-season plans Rob Gronkowski may have for himself, returning Danny Amendola to a position of authority within the offense is paramount for trust and consistency to return as well.  
33 targets, 26 receptions and 348 receiving yards plus two touchdowns in three postseason games is what he was good for.  Play the 'what if?' game if you must, but if you don't have either Edelman or Gronk next year – then what?
And don't forget you've got possible positions to fill on the offensive line, at defensive end and in the secondary.  Seems like you pick a spot, there's a need for the off-season.  
*3) That's also the case at quarterback, with no heir-apparent apparent.  Is there a quality candidate for "next Jimmy G" available? *
Who's not having fun?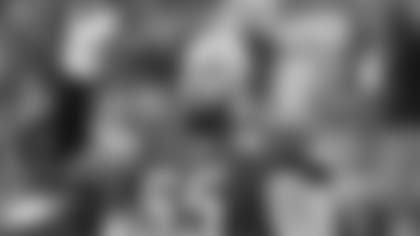 By just about any measure, Eagles' offensive tackle Lane Johnson seems like a smart guy.  Good player, dependable tackle on a very good offensive front for Philadelphia's Super Bowl championship team.
So why would he feel the need to take a few parting shots at what the Patriots have done/built for themselves over the past 17 seasons?  
"I just think that 'The Patriot Way' is a fear-based organization," Johnson told Barstool Sports' Pardon My Take podcast.  "Obviously, do they win?  Hell yes, they win.  They've won for a long time.  Do I think people enjoy and can say, 'I had a lot of fun playing there'?  No, I don't.  That's just the God's honest truth."
But wait, without offering any 'God's honest' proof to his assessment, that's not all Johnson had to offer.
"They're successful, but when they go to interviews, they (the Patriots) act like (expletive deleted) robots.  Hey, stop being a (bleep) head.  We can be cordial for a little bit.  You only get to do this job one time, so let's have fun while we're doing it.  
"Not to be reckless," he continued, "but I'd much rather have fun and win a Super Bowl than be miserable and win five Super Bowls.  But hey, it is what it is."
Lane?  Miserable?  Who's not having any fun?  Congratulations on winning a Big One, the first for your current organization.  I suppose I understand when you are a young player and haven't had a lot of previous success to base your opinions upon, it's probably hard to understand what real professionalism is all about.  
You know, things like doing your job, acting classy and being gracious in victory as you are in defeat?
See, getting the first championship is hard.  The next one is harder, and so on.  Perhaps you should have the good fortune and experience of the hard work put into winning five rings to see what that's like first, before you decide on a career as a broadcast psychologist?  
Or maybe, just ask a few guys who own multiple rings first?  Bet they had fun, and most of all, I'll bet they're still having fun showing off those rings, too.  Bet they also wouldn't trade places with you.
But hey, it is what it is.
John Rooke is an author and award-winning broadcaster, and just completed his 25th season as the Patriots' stadium voice.  Currently serving in several media capacities - which include hosting "Patriots Playbook" on Patriots.com Radio - Rooke has broadcast college football and basketball locally and nationally for 30 seasons and is a member of the Rhode Island Radio Hall of Fame and RI's Words Unlimited Hall of Fame.