Christmas in July is still a few days away.  In the meantime, we're in "hurry up and wait" mode for pro football's New Years' Day, aka Training Camp Opening.
What I'm most interested in observing within the first few days is how the media perceives this team.  We've already talked about it, but you know it's going to be discussed – can complacency ever set in with this group?  Is there anything that can stop the current juggernaut from running roughshod over the NFL on the way to a 3rd Super Bowl title in four years?
You already know at least some of the answers here.  And, you can already see the eye-roll and look of exasperation on Bill Belichick's face as he tries to answer such banalities.
But media perception is also public perception, and while the Patriots do appear to have themselves as fortified as any team can possibly be at this pre-season stage of the year, we also know that anything can – and usually does – happen along the route of the journey.
In those years where you end up on top, you simply manage to outlast the other guys, rather than beat up on them.  You've heard the phrase "it's a marathon, not a sprint?"  Pro football is a war of attrition more than anything else, and everyone has the same amount of ammunition at the start.
Winning, means winning with more toys at the end.  And also because your general is smarter than the other guys' general.
With these thoughts in mind, here are three items, areas, positions and/or storylines to watch as camp kicks off.
1) Defensive backfield in motion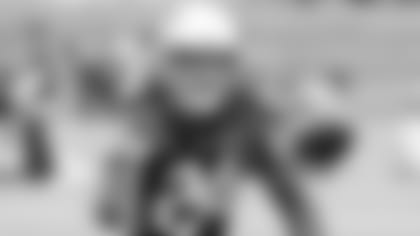 Stephon Gilmore is the new guy, of course, and there will be many sets of eyes targeting his every move.  How does he look?  How does he move?  Is he the unquestioned leader among corners, with his big(ger) paycheck to back that up?  Is he getting along with his teammates, most notably Malcolm Butler?
That's a lot of questions over a spot that ostensibly improved itself over the end of last season with Gilmore's arrival.  But with a big, new contract comes big, new expectations.  And because Butler's status most likely leaves him feeling underappreciated, how do these guys work together?  Can they play together?  If these questions are answered in the affirmative, New England just might have itself the NFL's top two CB's this season.
Don't sleep on three other players at corner – Eric Rowe, and 2nd-year players Cyrus Jones and Jonathan Jones.  This backfield may be in motion, but it also may be as deep as it has been in some time.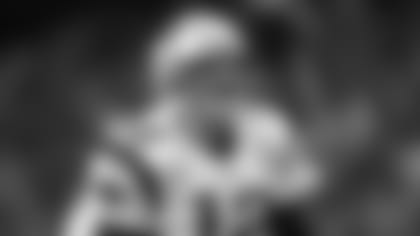 For all we know, Tom Brady is ready, willing and able to play for another 3-to-5 years.  He sure looks as if he has a nice, new, bright and shiny toy to play with in his offensive arsenal, and Brandin Cooks is likely to keep opposing defensive coordinators and players awake at night when it comes time to prepare for the Patriots.
Add to the mix a healthy Rob Gronkowski, an experienced Dwayne Allen, a reliable Julian Edelman and Danny Amendola, and an often-explosive Chris Hogan, and you wonder how teams can afford to put any defenders "in the box," with so many players capable of beating you 10-or-more yards beyond the line of scrimmage.
Exploiting teams' willingness to lighten the load up front will be a key for New England's ultimate success on offense with TB12 and Company, and having a lead back capable of producing when called upon will be another development issue to watch for.
Mike Gillislee steps into LeGarrette Blount's shoes initially, but don't be surprised to see James White, Rex Burkhead and Dion Lewis all have their moments in the role as lead back.  Versatility is one thing, and these guys appear to have that.  But reliability is another, and performance still another.  Finding the go-to guy at running back is a big piece to completing the Patriots' upcoming puzzle.
3) Puttin' on the pressure
The Patriots' defense added to its overall depth immensely with the recent signing of free agent linebacker David Harris.  But if you could find any fault at all with a championship-caliber defense from a year ago, undoubtedly the focus comes from the edge.
Trey Flowers emerged last season as a talented, big-play capable end that can make life tough for an offensive tackle.  Just who will develop on the other side of the defensive front?  Kony Ealy will get the early looks, hoping to replicate some of the explosiveness seen in his Super Bowl performance for Carolina a couple of years ago.
But by bringing in guys like Lawrence Guy, and drafting rookies Derek Rivers and Deatrich Wise, you know the team feels similarly – this is an area the defense can improve upon.  Finding a reliable, consistent starter and capable rotational relief here will be another place for binoculars to focus upon once the pads start popping.
The tank is running empty
This business of the J-E-T-S "tanking" their 2017 season before the season even begins – foolish, right?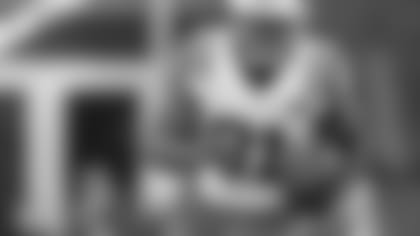 "It's hard to argue that," wide receiver Quincy Enunwa told the New York Post this past weekend, "when everybody else sees all the stuff that's going on."
Veteran contracts dumped, and personnel changes galore have many sharing the belief that New York is already angling for the top overall draft pick in 2018.  It's hard for the players left behind not to get caught up in the alleged misfortune, until they put on the pads themselves and start the process toward the new year.
As the likely #1 target for whoever lines up at QB, Enunwa is in a position to cash in on his opportunity. Trouble is, no one knows who the guy under center will be – yet.  And that's part of the issue with the Jets' undervaluation at this early stage.
"I don't think any player is going to tank," he told the Post.  "Our jobs are on the line.  Our families depend on us.  We're out there to work and get our paycheck and win games."
Well, he's right about jobs on the line, family dependency and the paycheck part, at least.
No hesitation here
Not that it needed any confirmation or affirmation, but David Harris never hesitated to jump ship from the sinking Jets to the propped-up Pats.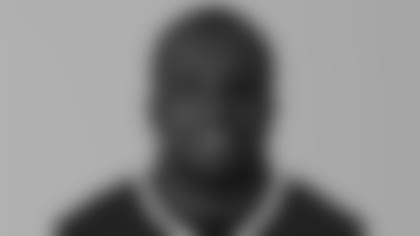 "They (New England) reached out to me and I pretty much accepted on the spot that I wanted to play there," Harris told WOOD-TV, in an interview at his annual football camp in Grand Rapids, MI this past weekend.  "Great organization.  They're the gold standard of the NFL."
Harris led the Jets with a team-high 62 unassisted tackles last season.  As a consistent force in the middle of their linebacking corps, Harris was always one guy the Patriots felt they needed to account for when getting ready for the Jets.
Now, Harris will likely man an inside position for the Patriots, potentially allowing a guy like Dont'a Hightower some freedom to wreak havoc wherever he can.  Time over camp will ultimately decide specific roles, but Harris is a big part of the mix.
Even if he's a bit surprised to be in Foxboro.
"When I got released by the Jets," he told the TV station, "it was kind of disappointing.  I wanted to finish my career there.  But the Patriots, why wouldn't you want to be a part of that?"
John Rooke is an author and award-winning broadcaster, and is beginning his 25th year as the Patriots' stadium voice.  Currently serving in several media capacities - which include hosting "Patriots Playbook" on Patriots.com Radio - Rooke has broadcast college football and basketball locally and nationally for 30 seasons and is a member of the Rhode Island Radio Hall of Fame, and RI's Words Unlimited Hall of Fame.