There are, in this View, two scenarios for New England that could play out before the 2017 NFL season is in the books:
1) Undeniably, the Patriots are on a roll.  Seven straight wins don't come easily.  There may not be anyone left on the schedule (post-season or Super Bowl matchups notwithstanding) capable of beating the Patriots.  Unless...
2) The Patriots beat themselves.
There it is, in black and white for all to see.  Not that this is any great revelation, of course.  When you've managed 17 consecutive winning seasons (2nd most all-time, behind Dallas' 20 straight), you're pretty much always in the mix at the end, with only a few exceptions.
Those exceptions include beating yourself, before the others get to you.
We saw a little bit of 1) and 2) against the Dolphins Sunday.  Let's face it, the Patriots' offense - even a bit shorthanded at present - is firing on all cylinders.  There's now a ground game to accompany Tom Brady's ageless arm and receivers who not only can "go and get it," but are hard to bring down when they have it.
And the defense continues with its' current streak of holding opponents to 17 points or less for seven straight weeks, tied for the longest stretch of such play in the Bill Belichick era - although the offense is directly responsible for allowing seven of those points (Reshad Jones' 14-yard fumble return in the 2nd quarter) in the 35-17 win over Miami.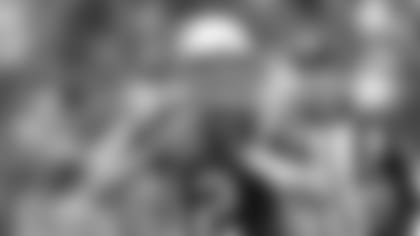 No way the "D" takes a hit on that one.
That one also leads us directly into Scenario Number Two.  Beating yourself.  
Turnovers (two on Sunday) and penalties (7 for 75 yards) are largely controllable, to an extent.  When attention to detail isn't prevalent, or focus isn't as sharp as it needs to be, mistakes happen.  That's not coachspeak.  It's human nature.  
On occasion, those mistakes can be game-changers.  The 2nd quarter fumble return wasn't a deciding factor against Miami, but it certainly did keep the Dolphins around and engaged until late in the game after the Patriots bolted out to a 14-0 1st quarter lead.  
Let's also add to this equation the fact New England faces these Dolphins again in two weeks' time, thanks to the quirkiness of the NFL schedule.
Memories should be fresh enough to recall successes and failures, enough to be repeated (or remembered) on either side of the ball.  
Add to this mix a traditionally tough test for New England playing in South Florida, and you have Scenario Number Two standing tall at the top of an Excuse List.
Unless of course, Scenario Number One occurs.   A little attention to detail and focus should be enough to see this one through, but hey, that's why they play the games - to see how they end.
The road map to the end of this season begins in Buffalo.
A gaffe that won't make you laugh
As described briefly above, the 2nd quarter fumble return for a Miami touchdown was one of the more egregious errors we've seen the Patriots make this season.  Center Ted Karras, in his second start subbing for David Andrews, snapped the ball to Brady in the shotgun as the QB was still in his play-calling, checkdown mode.  
Oops.  And there was another center-to-QB bobble later in the game as well, after no visible mistakes last week between the two in Mexico City.
Communication issues were at least part of a perceived problem with the defense through the first four weeks of the season, and for the time being, seem to have been straightened out.  With changes occurring almost weekly on the offensive line and in the receiving corps, it's not hard to see communication difficulties within the offense coming up on occasion.
But right now, is not a good time for those.  Especially when playoff positions are hanging in the balance.
Hit one, miss one
Let's give some credit where it's due - red zone offense was a perfect five-for-five scoring touchdowns against Miami.  Where this offense was struggling just a few weeks back in producing six instead of three (or zero) inside the opposing 20-yard line, it now appears those shortcomings have been corrected.
But along the way, the Patriots don't seem to have yet figured out a way to gain one yard on 3rd down and 4th down situations where only one yard is needed.  This has been a season-long issue.  Two 3rd-and-short situations were converted thanks to Miami penalties.  A 4th-and-one on the first play of the 4th quarter was turned back.
Is the devil only in the details, or is it in the ability to execute?
You make the call
"Gee, the refs were great today," said no one, ever.  
There were two calls that were not only head-scratchers from the officiating crew led by Ron Torbert, but dangerously close to being game-changers and possibly injurious to the players.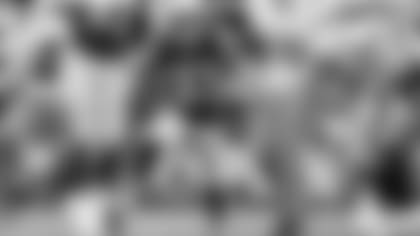 One came early in the 3rd quarter after the Patriots forced the Dolphins to punt.  Danny Amendola attempted to field Mike Haack's kick at his 28-yard line and bobbled the ball, but only after a Miami defender appeared to breach his space and interfere with his ability to make the catch.  
Fortunate for the Patriots that Jonathan Jones jumped on the ball and made the recovery, saving the possession (which ended with a touchdown).
On that same drive (Brady completed a 15-yard TD pass to Rob Gronkowski, his 16th career multi-score game and a franchise record), Dion Lewis attempted a run up the middle and was mysteriously yanked to the turf by Ndamukong Suh for a 3-yard loss.  By the facemask.  And not a single ref saw it, even though countless thousands saw it in person - and on television.
How this one slipped by the officials on the field, and those in the press box and New York as well, is anyone's guess.  But both misses on one possession?  That's about as bad as it gets.
Sorry coach, we're looking ahead
You're doing it.  I'm doing it.  The media is doing it.  
Tony Dungy officially started it, Sunday night.  Looking ahead, that is, to New England at Pittsburgh December 17th.  Before the Steelers had beaten back Green Bay's challenge Sunday night (winning 31-28 on a last second, 53-yard field goal from Chris Boswell) to claim their sixth straight victory, NBC's Dungy - a former head coach, mind you, thought the unthinkable.
He asked Pittsburgh's Mike Tomlin to look ahead to playing the Patriots in three weeks.
"I'm going to embrace the elephant in the room.  There's going to be fireworks," Tomlin told Dungy about anticipating the Patriots game in an interview that took place before the Steelers-Packers game kicked off.  "And it's probably going to be Part One.  That's going to be a big game."
While there's something very refreshing about hearing non-coachspeak, it was double-take worthy.  
"He asked for non-coachspeak, so I was having a conversation with an old friend," is how Tomlin explained his candor to the media after his Steelers had beaten the Packers.  "You know I have respect for this process, but we have a good football team.  I've got a great deal of confidence in them.  
"Everybody in America knows that's a big game, ok?"
You're probably right, coach.  But if we didn't know it before, we sure do now.  
John Rooke is an author and award-winning broadcaster, and is in his 25th season as the Patriots' stadium voice.  Currently serving in several media capacities - which include hosting "Patriots Playbook" on Patriots.com Radio - Rooke has broadcast college football and basketball locally and nationally for 30 seasons and is a member of the Rhode Island Radio Hall of Fame and RI's Words Unlimited Hall of Fame.