The Patriots completed their first full week of camp with a slight change to their daily routine. Head Coach Bill Belichick indicated before Wednesday's practice the team would run plays off cards and begin working on specific things from opponents.
The workout featured both offense and defense running various looks the Patriots will see in upcoming weeks. While the team doesn't necessarily game plan for preseason games, it does prepare for certain aspects it expects to see. By doing so the coaches are able to evaluate the players more effectively.
"We are in the stage in the installation where we need to see some things that we just don't see from each other," Belichick said. "So we will be trying to simulate plays that we haven't seen because we don't run them but we will be seeing them from someone else and it is one of the more common things in the league that we have to address one way or another."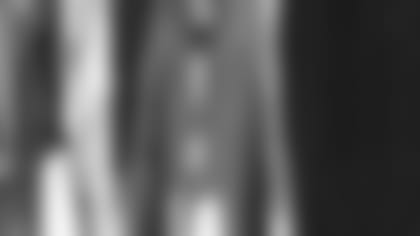 ]()
            Early on it was the offense that had the upper hand when using scout team plays. Using the long ball, the group hit the defense for a pair of touchdowns on the first four plays. Tom Brady hooked up with Troy Brown deep down the right hash on the first play after the wideout ran past Terrell Buckley.  

Then a few plays later the offense got fancy. Using a trick play with Kevin Faulk tossing a beautiful bomb to Bethel Johnson on a halfback option, the unit put a second touchdown on the board.
One of the more closely watched battles of training camp has been the race to hold Tom Brady's clipboard. The battle of backups between Rohan Davey, Kliff Kingsbury and newcomer Kurt Kittner has gotten a lot of attention, but Belichick doesn't view the race as being all that tight at this point.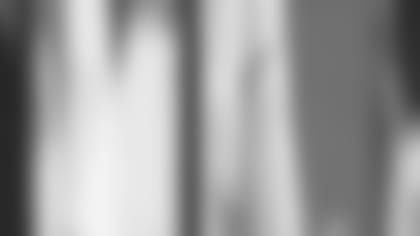 ]()
            The coach talked about Davey getting some work with the starters during games, as was the case with Brady back in 2001. "You're going to see a lot of Rohan Davey in the preseason," he said. "We'll have an evaluation on how he is doing, and so will everybody else. I think that is important."  

As for Kingsbury and Kittner, the coach wasn't as optimistic. When asked how he anticipated getting all four enough work while still ensuring that Brady would get the proper preparation, Belichick pulled no punches.
"You have to prioritize," the coach said. "The first priority is getting Brady ready. The second priority is getting a further evaluation of Davey in game conditions. As time permits, we'll evaluate the other two quarterbacks. At this point they don't deserve to be ahead of Brady or Davey and they're not going to get playing time opportunities ahead of Brady or Davey. [Brady and Davey] are priority players. That could change in one play, but that's the way it is right now."
Kingsbury and Kittner took plenty of reps working on the scout plays but neither fared well, although the latter was victimized by a Malaefou Mackenzie drop that turned into an Asante Samuel interception near the goal line.
Defensive linemen Richard Seymour and Keith Traylor sat out practice. After practice Seymour said his leg tightened up and skipped the workout as a precaution.
Interestingly, Ethan Kelley replaced Traylor at nose tackle while rookie Vince Wilfork ran with the twos. Jarvis Green joined Kelley and Ty Warren in place of Seymour. "Someone has to get those reps," Kelley said modestly after practice. "I'm trying to do the best I can to pick things up and take advantage of the opportunities I get. Hopefully I can keep finding ways to get out there."
Others sitting out practice included: David Givens, Ted Johnson, Willie McGinest, Randall Gay, Ty Law, Christian Morton, Eric Alexander, Cedric Cobbs, Andy Mignery, Rosevelt Colvin, Matt Chatham, Tim Provost, Tom Ashworth, Matt Light, Christian Fauria, DeVonte Peterson, Lonie Paxton and Jim Miller.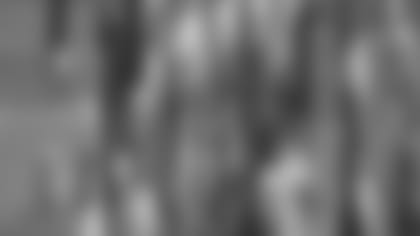 ]()
            Belichick announced guard **Wilbert Brown**, who had been excused from practice for personal reasons since camp began July 29, was placed on the reserve/did not report list. … Boston College coach **Tom O'Brien** was on hand for practice, as was Eagles football administrator and former Northeastern coach **Barry Gallup**. O'Brien and Belichick spoke for several minutes on the field before the workout. … Samuel returned to practice for the first time since the opening day of camp. The second-year corner came up with a nice pass breakup when he knocked a high Brady pass loose from Brown during a team segment, as well as the interception on the goal line. … Rookie **Guss Scott**, who returned to action Tuesday night, split time with **Eugene Wilson** at safety with the first group, joining **Rodney Harrison**. … There were quite a few punishment laps handed out during the afternoon. The officials once again were on the field and they had plenty of chances to toss their flags around. **Jamil Soriano**, **Justin Kurpeikis** and Warren all hit the trail for infractions during the team period. Earlier, the entire defense took a lap when it appeared the unit lined up for a play one man short. Not to be outdone, the offense was sent jogging just before the end of practice. **Tyrone Poole**spent much of the warm-up period doing extra leg exercises. He began practice at his cornerback spot but eventually left and took several laps. With him and Law out, Samuel and Buckley were the starting corners. … Fox's **Terry Bradshaw** took in practice and chatted with owner **Robert Kraft**.