Musings, observations and the occasional insight as we digest a less-than-captivating Week 2 in the NFL….
The Cowboys-Broncos game was delayed by lightning for over an hour in the first half, but the biggest bolt out of nowhere was Denver's ability to completely bottle up Dallas running back Ezekiel Elliott like no one else has been able to do. Elliott entered play Sunday with 15 consecutive games of 80 yards or more of rushing, tying Marcus Allen's league record of 1985-86.
But Elliott was held to just eight yards on nine carries by Denver's resurgent defense, and that was one of the keys to the Broncos' stunning 42-17 shellacking of visiting Dallas. Elliott's previous NFL low was 51 yards, in Week 1 of last season, against the Giants.
The Broncos played a smart and effective game against the Cowboys, controlling the ball, smothering the run and forcing Dallas quarterback Dak Prescott to carry more of the load than the Cowboys want him doing. The results weren't promising and could have offered a blueprint of sorts of how to beat Dallas. Prescott was 30 of 50, for just 238 yards, with two touchdowns and two interceptions, as the Cowboys struggled to stay in favorable down and distance situations all day.
Instead of the power duo of Prescott and Elliott, it was Denver quarterback Trevor Siemian (four touchdown passes) and Broncos running back C.J. Anderson (118 yards on 25 carries, with a touchdown) who stole the spotlight in this marquee game.
Coming off a short work week after Monday night's home win against the Chargers, the Broncos just re-cast the look of the NFC East race by knocking off that division's defending champs in resounding fashion. And perhaps the same could be said for the stacked AFC West as well, with Denver a surprising 2-0 and keeping pace with Kansas City and Oakland.
Kudos to the Dolphins for finding a way to win their opener against those thrill-a-minute Carson Chargers, who specialize in near misses and self-inflicted wounds. Nothing was more eye-opening to me than the Dolphins getting a turnover-free showing out of replacement quarterback Jay Cutler in his debut wearing aqua. Cutler was an efficient 24 of 33 for 230 yards with a touchdown — and we can't stress this enough — took care of the football.
If Dolphins coach Adam Gase can coax that kind of play out of Good Jay Cutler for most of the season, Miami's got a shot to get back to the playoffs after all. Even without Ryan Tannehill at quarterback. The 19-17 road win wasn't artistic, but Miami will take it after the travails it has experienced in the wake of Hurricane Irma.
That settles it for me, Chargers rookie kicker Younghoe Koo is must-see TV from now on. Especially when he's attempting 44-yard field goals. Koo had his 44-yard game-tying try blocked in Denver Monday night (after first making it as the Broncos were calling timeout). And on Sunday in the Chargers' L.A. opener in the bandbox stadium they can't quite sell out, Koo did it again, missing wide right from 44 yards with five seconds remaining.
New city, new head coach, but same ol' Chargers, right? They will tease and torture their new fan base — whatever size it may be — just like they did their old one in San Diego.
As you might have noticed it was another week of some pretty shoddy offensive football in the NFL, with five different games pairing teams that failed to crack 20 points. Week 2 started with that slugfest in Cincinnati: Texans 13, Bengals 9. Then on Sunday, we got Carolina 9, Buffalo 3; Arizona 16, Indianapolis 13 (in overtime); Miami 19, L.A. Chargers 17; and that ugly 12-9 Seattle win over visiting San Francisco.
Fourteen teams in the league didn't crack 20 points scored this week, and four more scored exactly 20. It's not all great defense being played either. Some of it is attributable to lousy offensive execution, and let's see if it becomes more than a two-week trend at the start of the 2017 season.
Though he and his Rams lost for the first time this season, here's hoping second-year quarterback Jared Goff got a glimpse of what his future might look like with Washington quarterback Kirk Cousins providing the competition for Los Angeles on Sunday. Current Rams head coach Sean McVay had a big role in helping Cousins approach his NFL potential, as Washington's offensive coordinator, and Goff is trying to follow suit under McVay's guidance.
Things didn't work out for the hometown Rams this week, but hey, you can't play the Colts every week. Washington dropped an eye-opening 229 yards rushing on the Rams (where'd that come from?) and rallied to win 27-20 at the L.A. Coliseum. Cousins, who is often clutch, came through with a game-winning touchdown pass inside of two minutes to help Washington even its record at 1-1.
Goff wasn't so timely. He threw a game-clinching interception on the next play after Cousin's touchdown, and the Rams lost a game that was eminently winnable. Through two weeks, Los Angeles has been one of the more pleasant surprises of this young NFL season.
It was another dismal showing for Seattle on offense and even its 12-9 win over the visiting 49ers won't put sufficient lipstick on this pig. The Seahawks can't put this much pressure on its stellar defense every week and expect that locker room not to boil over at some point. The whole defense versus offense drama is right below the surface to some degree in Seattle.
I picked Seattle to not only go to the Super Bowl this season, but to win it. Not feeling all that confident about it at the moment, and next week's trip to Tennessee looms as a big test of a non-NFC showdown for quarterback Russell Wilson and the Seahawks struggling offense.
The Raiders can beat you in a lot of ways this season, as the Jets found out in vivid fashion Sunday in Oakland, falling 45-20 to the Silver and Black. The Raiders can pound the rock with Marshawn Lynch, throw the ball all over the park (Derek Carr and Co.) and beat you up with their pass rush (four sacks and lost fumble for Jets quarterback Josh McCown).
Oakland, Kansas City and Denver all have started 2-0, and I think we already know which division is the NFL's deepest. The AFC West race is going to be fascinating theater.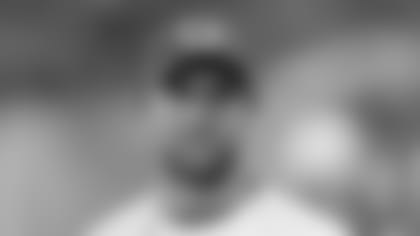 You know that stat about starting 0-2 means you have only about a 12 percent chance of making the playoffs, at least from 1990 on? Yeah, well I'm here to tell you Indianapolis won't be in that 12 percent minority this season. No chance. None. Zippo. Through two weeks, the 0-2 Colts are already a long way towards being hapless, and they richly deserve to be in last place in perhaps the NFL's weakest division.
The Colts blew a 10-point fourth-quarter lead and lost 16-13 in overtime to visiting Arizona, and believe me the Cardinals were tough to watch on Sunday as well. Arizona just kind of hung around and waited for the Colts to unravel and eventually they did, with this week's quarterback in Indy — the newly arrived Jacoby Brissett — throwing into double coverage on Tyrann Mathieu's first-play-of-overtime interception in Colts territory. A few plays later, Phil Dawson banged home a chip-shot 30-yard field goal and the Cardinals had survived.
But where's bottom in Indianapolis? Even should Andrew Luck rejoin the lineup soon, what's going to be left of the season at that point? I wonder if the Colts could do it all over again, they'd keep their 2012 interim coach Bruce Arians over Chuck Pagano, who seems to be simply devoid of fixes.
By the way, this is the fourth year in a row the Colts are 0-2 under Pagano. They made the playoffs from that hole in 2014, but they won't this year. Book it.
So Arians, the Cardinals head coach, somehow got a win in his homecoming to Indy, but I still don't think Arizona can go anywhere without David Johnson in the lineup and Carson Palmer playing as raggedly as he has so far. Palmer made some really poor throws against the Colts despite totaling 332 yards passing, and he hung one ball that Indy rookie safety Malik Hooker easily picked off near his own goal line.
If Arizona had been playing almost anyone else but Indianapolis in Week 2, the Cardinals would be 0-2 and grasping for answers as they prepare for next Monday night's home opener against Dallas.
Nothing's a better elixir for whatever ails an offense than a matchup against the still-woeful Saints defense. New England got its dose of recovery potion in the Superdome on Sunday, rolling past out-manned New Orleans 36-20. And while Patriots fans won't be fretting about an upset loss this week, they have every right to be freaking out about the skill-position injuries that just won't stop. Is New England going to end every game this season dangerously short of pass-catchers, as they have the first two weeks?
The Patriots rolled to 555 yards of offense and blitzed New Orleans with 30 points in the first half, assuring the NFL world that reports of Tom Brady's demise were greatly exaggerated. But then it was a steady stream of departures thereafter, with tight end Rob Gronkowski (groin), running back Rex Burkhead (ribs) and receiver Phillip Dorsett (knee) all coming out. Receiver Chris Hogan was also limping with what appeared to be a leg issue in the second half.
But the good news is that New England's offense was superb on third downs and its defense recovered nicely from being torched for big plays in the Week 1 loss to Kansas City. It never truly felt like the Saints were in the game, at least after Brady hit them for a career-high 177 yards and three touchdowns in the first quarter. Brady finished with 447 yards on 30 of 39 passing, and those three scoring tosses without a pick. He was so in the groove that twice when he threw interceptions, both third-quarter tosses were wiped out by New Orleans penalties.
After a major roster renovation and a strong preseason performance there was real hope for defensive improvement in New Orleans. But August was apparently a mirage, because the Saints have allowed 777 yards passing in their first two games, which according to ESPN is a franchise record and the sixth most allowed by any team since the 1970 merger.
Sean Payton has fired nearly every defensive coordinator in the league at this point, so Dennis Allen's job is probably safe by default. Deservedly so or otherwise. The Saints defense gave up third-and-longs like they were tossing strings of Mardi Gras beads against New England in the first half, each one more back-breaking than the last.
At 0-2 for the fourth year in a row, the Saints may be headed for their fourth consecutive 7-9 finish. Then again, playing .500 ball from here on out might be asking a lot New Orleans. Sam Bradford and Tom Brady have had their way with the Saints defense, which next week must try and stop Cam Newton and the Panthers in Charlotte.
I don't think this Adrian Peterson experiment is long for New Orleans. Not that it's surprising. He ran eight times for 26 yards against the Patriots, without any receptions. He's been a non-factor through two weeks, and why the Saints chose to give rookie running back Alvin Kamara only one carry on Sunday (he gained three yards) is baffling. Kamara is one of the Saints' few home run threats, and he caught three passes for 51 yards, including a 38-yard gain in the first half.
The old icing the kicker ploy is really making an early season impact. The Broncos won last Monday night at home against the Chargers thanks to the well-placed timeout, and both the Chiefs and Colts successfully utilized it on Sunday. The Cardinals wouldn't have even needed overtime to beat Indy if Phil Dawson's first 42-yard field goal attempt at the end of regulation had counted. The kick was good, but got wiped out by the timeout, and then he missed his second try wide right.
New Eagles kicker Jake Elliott had the same fate befall him late in the first half, after Philly got a gift of a 53-yard catch and run by Zach Ertz on a deflected pass. Elliott made a 30-yard field goal to tie the game at 6-6, only to   have it do it over again, thanks to a Chiefs timeout. He shanked the second try wide left, and Kansas City ended up winning by seven points, 27-20.
Speaking of a team that can't sustain their current attrition rate, the Ravens are 2-0 but continue to get crushed by injuries. Standout guard Marshal Yanda broke his ankle in Baltimore's 24-10 home win against Cleveland and will be lost for the season, a major blow considering he has been one of the league's elite offensive linemen for years. Baltimore has lost four offensive linemen due to either injuries or retirement since the start of training camp. In addition, Ravens stud defensive lineman Brandon Williams exited with a foot injury against Cleveland.
But what a winning formula the Ravens have going for themselves in 2017. They have forced 10 turnovers so far, which perfectly matches their points allowed total. They picked off Cincinnati four times last week and did the same against the Browns, intercepting rookie DeShone Kizer three times and backup Kevin Hogan once. Baltimore's swarming defense has been everywhere so far this season.
The Ravens have quickly proven they can handle the bottom half of the AFC North, besting the Bengals and Browns in successive weeks. Stop us if you've heard this one before, but in Baltimore this season, winning the division is going to come down to whether the Ravens can get through Pittsburgh.
Next up for Baltimore? More turnovers, likely. The Ravens play Jacksonville in London next week, and if the Jaguars stick with Blake Bortles at quarterback, he's been know to throw a pick or three.
Okay, it wasn't really fair, throwing out there a rookie quarterback on the road against this Baltimore defense. The result is likely to take a little bite out of Cleveland's early case of DeShone Kizer fever, with the ex-Notre Dame star having a forgettable day with four turnovers and a migraine headache that sent him to the bench for about a quarter of the loss to the Ravens.
Obviously there have been uglier quarterback performances in Cleveland, but this wasn't the hopeful effort we saw out of Kizer last week in a close home loss to Pittsburgh. This was getting schooled by a Baltimore defense that finds the football as well as anybody in the league this season, and makes you earn almost every yard you gain.
When Hogan took over for Kizer, he actually led the Browns to their 10 points. But the rookie returned to the field in the third quarter and muddled through the rest of the game. If anything, Kizer knows he's a Browns quarterback now. With all that entails. He just got his baptism into the club, and it wasn't fun.
So the new and explosive Panthers offense has yet to make its debut in the early going of the 2017 season. That much is clear. And yet, Carolina is 2-0, and winning sure puts a salve on the frustrations that are there for Cam Newton and Co. I saw Newton look good on several scrambles in a 9-3 win against visiting Buffalo, but I also saw him miss some passes he should complete with his eyes closed. The rust is still apparent after he barely played in the preseason following shoulder surgery, and the Bills successfully pressured him all game long (six sacks).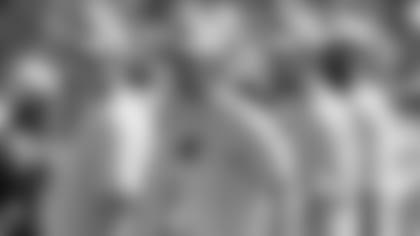 Things did get tougher for Carolina in the win, with star tight end Greg Olsen suffering a season-ending broken foot. Ed Dickson is his replacement, and the ex-Raven will never be mistaken for Olsen. But with Carolina's defense back to its elite 2015 standards, maybe the Panthers won't need a ton of offense to win this year. Through two games, Carolina has beaten San Francisco and Buffalo, allowing just two field goals total.
Is that who the Carolina defense really is, or is that just a byproduct of facing quarterbacks Brian Hoyer and Tyrod Taylor thus far? Tough call and probably a bit too early to make it.
I don't blame rookie Bills receiver Zay Jones for not making that game-winning catch at the 3 yard line in the game's final seconds as much as I do Taylor, the veteran quarterback. Taylor sailed that pass, and he and his receivers simply aren't on the same page yet connection-wise. Buffalo's offense was abysmal most of the day (one first down and 15 passing yards in the first half), and everyone deserves a little blame for the ragged two-minute drive the Bills attempted to execute at game's end.
That Tennessee-Jacksonville snooze-fest was a brutal watch for a while there, but then the Titans woke up and finally looked like the team everyone's picking to comfortably win the mediocre AFC South. Tennessee scored 31 second-half points in its 37-16 beatdown of the Jaguars, and still didn't play anywhere near its strongest game on the road against a division rival.
And remember, it was the Jaguars who routed the visiting Titans in Week 16 last Christmas Eve day, breaking quarterback Marcus Mariota's leg in the process. So the win on Sunday was a tone setter of sorts, announcing that this Tennessee squad is tougher and more resilient in 2017, and capable of winning on less than its best day.
The Titans defense is legit, holding rookie running back Leonard Fournette to just 40 yards on the ground, and forcing three Blake Bortles turnovers (two interceptions and a fumble lost). On offense, the best thing I saw was second-year running back Derrick Henry gaining a career-best 92 yards on 14 rushes, with a determined 17-yard touchdown run highlighting his work.
Another week of pretty shoddy quarterback play in some pockets of the NFL and yet nobody can use Colin Kaepernick, huh? Not Jacksonville with Blake Bortles doing his turnover thing. Not Indianapolis with Jacoby Brissett starting and losing after being on the roster all of 15 days? Not Minnesota, if only to give the Vikings something better than Case Keenum to fall back on when Sam Bradford (knee) has to take a seat due to injury, as he did Sunday in Pittsburgh?
I don't see enough quality quarterbacks to convince me there's nothing but Kaepernick's skill set in question here. Not buying it.
Speaking of Bradford, his quest for a new contract in Minnesota probably got helped by how limited the Vikings offense looked without him pulling the trigger at quarterback. In Minnesota's 26-9 loss in Pittsburgh, backup passer Case Keenum posed zero threat, completing 20 of 37 passes, for just 167 yards (a whopping 4.5 average). The Vikings running game didn't crack triple digits and no Minnesota receiver topped 45 yards.
Steelers-Vikings should have been one of the centerpiece matchups of Week 2 in the NFL, but without Bradford, it felt like big, bad Pittsburgh was playing a small-school opponent in September to fatten up its record.
Is there a new rule or point of emphasis that the Vikings are not allowed to convert PATs? Kicker Kai Forbath has now missed two point-afters in two games this season, and he's going to join the Blair Walsh Ex-Vikings Kickers Club if he keeps this up, even if he is perfect on field goals this season (4 for 4).
Bizarrely, Forbath is 19 of 19 on field goals since replacing Walsh last November, but is just 13 of 18 on extra points. Maybe he needs to convince himself every kick is worth three points, no matter when it occurs.
You really get the whole entertaining ride with the Travis Kelce experience, don't you? The good, the bad, the inexcusable. The Chiefs big-play tight end is ridiculously talented and at times astonishingly immature. He picked up another taunting penalty in Kansas City's hard-fought 27-20 win against visiting Philadelphia, with normally mild-mannered Chiefs head coach Andy Reid getting his grill about it.
But when K.C. really needed him, there was Kelce taking a shovel pass 15 yards for the go-ahead touchdown in the fourth quarter, launching himself airborne from the 5-yard line and into the end zone on the play. Naturally he then felt the need to celebrate by doing a mocking version of the Eagles wing flapping that Terrell Owens specialized in.
In terms of quality wins, I think you'd have to put the 2-0 Chiefs atop the league at the moment, given their shootout win in New England and their gritty, hang-tough conquest of the Eagles (1-1).
The Bucs impressed me with how sharp they looked, in light of having to take that unscheduled bye in Week 1 due to Hurricane Irma. The defense was on its game, forcing four turnovers in a 29-7 thrashing of visiting Chicago, including three giveaways by ex-Bucs backup quarterback Mike Glennon. (So now you see why Tampa Bay wasn't devastated to see him go).
The Bucs could have easily been sloppy and ragged after what they've gone through disruption-wise, but they handled their business crisply and showed off some increased maturity level. The Bears were never in this game, and Tampa Bay built a 26-0 halftime lead that effectively settled the outcome long before the final gun.
After playing the Falcons close last week at home, the Bears were overmatched, but at least they didn't panic and throw rookie quarterback Mitchell Trubisky into a lost cause in search of that elusive "spark." Let the youngster watch a while before he has to deal with days like Sunday.
Have to admit, I'm in Odell Beckham Jr.'s camp on this one. The Giants third-year receiver has had enough of the fantasy football players of the world hounding him for information about his ankle injury, because, you know, they need to know if he's playing Monday night at home against the Lions. There are all-important lineup decisions at stake here.
"No offense," Beckham tweeted to his fans and fantasy owners. "I could care less about ur fantasy teams. This is my Real Life. Focusing on gettin healthy and gettin better. 1 day at a time."
Alas, it's the real life part that gets lost in the shuffle with the fantasy game, OBJ. But I applaud him for trying to point out the difference.
It looks pretty much over for Marvin Lewis in Cincinnati. If this is his opening statement in making a final argument for why he should continue to coach the Bengals beyond this season, Lewis isn't going to win his case, or a contract extension. The Bengals are a disaster through two weeks, with zero touchdowns and all of nine points scored in two home games, and a quarterback (Andy Dalton) who appears in jeopardy of being benched.
Lewis fired offensive coordinator Ken Zampese on Friday after that ugly 13-9 loss to visiting Houston Thursday night, replacing him by elevating quarterbacks coach Bill Lazor to the play-calling job. The move speaks to the level of desperation and internal unrest in Bengal-dom, and it's not misplaced. Cincinnati has lost its way on offense and things could easily get worse before they get better, with trips to Green Bay and Pittsburgh coming over the course of the next four weeks.
Lewis is in the unenviable position of working the final year of his deal, and it looks like the string has finally run out for him in his 15th season on the job. Lewis deserves plenty of credit for ending the Bengals' bad old days, making the playoffs seven times in his tenure. But with an 0-7 mark in the postseason, I don't like his chances of ever snapping the Bengals' playoff losing streak. This one looks destined to end on an ugly note.
Didn't see anything to make us think Deshaun Watson's transition to the NFL passing game is going to be quick or seamless, but he's got some magic when he pulls it down and takes off running with the ball. That's a relatively short-term strategy for NFL quarterbacks (see Griffin III, Robert), but Watson's weaving 49-yard touchdown gallop late in the first half was a thing of beauty and made the difference between a win and a loss for Houston against Cincinnati on Thursday night.
So for one week at least, the move to bench Tom Savage and go all in on the rookie Watson as his starter was the right call by Texans head coach Bill O'Brien. But given Houston has been all over the map at quarterback since O'Brien was hired in 2014, let's not get ahead of ourselves. I'm not declaring the Texans' quarterback problems solved any time in September, ever again.
Ridiculously Cool Football Card of the Week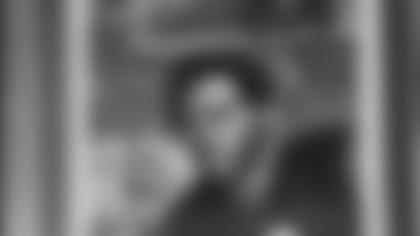 What is it about the Bears and sensational rookie running backs? Before there was 2017's Tarik Cohen there was 2016's Jordan Howard, and before Howard there was Matt Forte in 2008, and Walter Payton in 1975 and Gale Sayers in 1965, and all the way back to Beattie Feathers in 1934. You get the picture. When you think of the Bears, you might think of great defenses first, but their roll call of running backs who started fast is a lengthy one.
Nobody was a bigger early revelation than the electrifying Sayers, dubbed the "Kansas Comet." Here's his 1970 Kellogg's card in all its 3-D glory. In 1965 Sayers won the NFL's Rookie of the Year award, setting a league record for most touchdowns (22) and points scored (132) by a first-year player. Most impressively, he gained 867 rushing yards on just 166 carries that season (5.2 average) and added another 507 receiving yards on only 29 catches (17.5). He also returned 37 punts or kickoffs, taking one of each for touchdowns. Sayers did it all in '65, and the future Hall of Famer set a pretty high bar for Chicago rookie rushers to come.