Wes Welkerwas on the field, giving it his all.
Yes, that Wes Welker. And yes, on the football field.
It was nearly five months to the day that he tore up his left knee in Houston and precisely four months since he underwent surgery to repair it. Welker also reportedly had an offseason procedure on one of his shoulders to repair a rotator cuff injury. But on the second [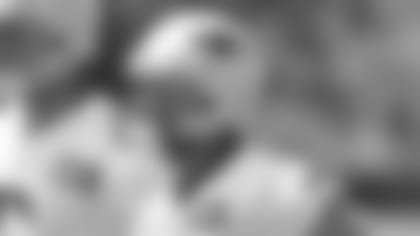 ]()day of June, the Patriots' Pro Bowl wide receiver was in uniform with his New England teammates at Wednesday's organized team activity.
For about the first 20 minutes or so of the 90-minute, midday practice, Welker ran hard routes, made sharp cuts, and caught passes – most of them – from quarterback Tom Brady. Wearing a brace, but not the standard red jersey given to players on the mend, Welker may not yet be 100-percent recovered, but he was clearly giving 100-percent effort.
After his inspiring cameo, Welker retreated with a member of the medical staff to the confines of the Patriots practice bubble, the Dana-Farber Field House, presumably for additional treatment and rehab work. However, the fact that he was even out there at all so soon after major reconstructive surgery no doubt helped energize the rest of the Patriots offense, which looked crisp with Brady under center.
Organized team activities (OTAs) typically aren't the most exciting of practices because the players aren't wearing pads (aside from helmets). Today's session, however, was different, thanks in part, it seemed, to Welker's return.
"I really wasn't paying attention to Wes, I was focused on learning my stuff," said running back Laurence Maroney, wearing a facetious grin, "but I did glance and see him over there running."
"It's very impressive to me," declared fellow Pro Bowl wideout Randy Moss. "I'm a big fan of Welker's, well before he came here. Back when he was in Miami. I can't wait to have him back on the [game] field, whenever that day comes. The sky's the limit … we'll see what happens."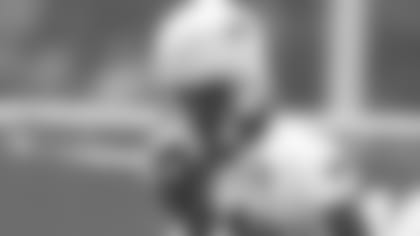 ]()The normally taciturn Moss offered the other highlight of the Wednesday workout. His rare turn in front of the cameras and microphones, though limited to his customary, self-imposed three-question quota, was nonetheless noteworthy, given his announcement this week that he's in the market for a new agent. None of the remaining two questions dealt with that issue, but rather on Moss' expectations for the upcoming season – the final one of his current contract with the Patriots.
"Everything is good. It's a fresh start, it's a new year," Moss observed. "Everybody's coming in very enthusiastic, ready to get this thing going. All I can say is, man, I'm ready to come to work.
"I like everything. I love all the additions. The younger guys look good, the older vets look good. Bill [Belichick] has really emphasized that this is a new year, so we're going to get back to basics and do things the right way. So, I'm very excited about this season, not just for me but for the whole team, just to see how far we can go."
OTA Notes, Quotes, and Anecdotes
While last week's OTA was predominantly for the younger and newer players, nearly the entire squad was in attendance for this week's voluntary practices. The only players not on the field were Pro Bowl guard Logan Mankins(who's angling for a new contract), defensive lineman Ty Warren(who's back home in Texas working toward his college degree), rookie defensive lineman Kade Weston, and rookie wide receiver Taylor Price. The latter is prohibited by NFL rules from joining the club until his graduating class has completed their final exams. He's expected to be in town for mandatory mini-camp later this month, as is Warren. It's unclear if Mankins will be here; Weston's absence is a mystery at this point as well. Second-year safety Pat Chung was the only player wearing a red jersey.
With Mankins out, a somewhat surprising development saw right tackle Nick Kaczurtaking his place at left guard. Second-year tackle Sebastian Vollmer filled Kaczur's spot, with veteran Matt Light assuming his normal role at left tackle during team offense situations.
Two other positions that promise to provide spirited competition this summer at training camp are linebacker and defensive back. There was quite a bit of rotating going on in both of those places during team defense situations.
]()Meanwhile, along the defensive line, with Warren out, second-year player Ron Bracegot a lot of work at left end, with Mike Wrightseeing significant action at right end. Pro Bowler and 2009 co-captain Vince Wilfork, of course, manned his nose tackle spot. He commented after practice about the many new faces and competition for jobs and roles along the d-line.
"I'm very excited about getting back in the swing of things. I've got some good teammates, new guys, guys that have been around, so, it's going to be very interesting. But we have to start from the bottom and work our way up. We're not even near where we need to be. We understand that, and we're going to take it one day at a time. There is competition, and we need to bring that out in each other."
In his first two seasons, 2009 co-captain Jerod Mayo mentioned numerous times that he was not quite at the point where he was comfortable enough in his role at inside linebacker simple to react to plays, but that he needed to think quite a bit out on the field. When asked today if he's now reacting more than thinking, Mayo replied, "The more you play, the better you get and the slower the game gets for you. It's a day-by-day thing, but it's getting better."
Defensive back Bret Lockettmay have had the play of the day. During 7-on-7 drills with the offense, Lockett made a great adjustment to pick off a deep pass by backup QB Brian Hoyer. The ball was intended for 2009 practice squad receiver Darnell Jenkins, who appeared to be in a better position than Lockett to catch the under-thrown pass. The two looked to be battling for a rebound in basketball, with Jenkins getting the inside position. Lockett, however, timed his jump perfectly and reached over Jenkins' head to rip the ball right out of Jenkins' hands. Lockett stayed on his feet and returned the INT to the opposite side of the field for about 15 yards before the play was blown dead.
Maroney gave this self-assessment when asked what he needs to improve on in the upcoming season.
"Basically, just be more patient in the running game, more decisive reads, better pass blocking, catch the ball better – put all those things together, we'll be a-ok.
"Just trusting in your line a little bit more and knowing your blocking schemes and knowing to set your linemen up to help you … learning the running schemes more and who the linemen have to block … you have to be a little patient to do that, and once you see the hole, explode through it."
Rookie punter Zoltan Meskoappeared to get the majority of reps as the holder for placekicker Stephen Gostkowski.
The next Patriots OTA that's open to the media is Monday, June 7. For more details, analysis, and reaction to today's OTA, check the PFW blog. A link can be found on the patriots.com homepage.