VOLUNTEERISM

2018 Patriots Difference Makers of the Week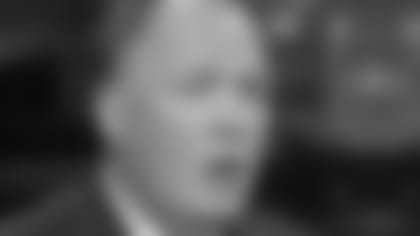 Patrick Lacey
Beat NB Cancer Foundation
In 2005, Patrick was informed that his seven month old son, Will, had neuroblastoma cancer. Eighteen months later, Patrick was told that Will's cancer was incurable. Patrick refused to accept that fate and set out to find a cure. In 2007, Patrick established the Beat NB Cancer Foundation to help children, like his son, who are battling neuroblastoma. His fundraising has allowed the organization to establish life-saving clinical trials across the country. Since its inception, Beat NB has created more than 20 clinical trials spanning more than 40 hospitals across the United States. More than 1,000 children have been treated and positively impacted by these trials. Patrick also started a drug company to manufacture the therapies needed to save lives. Thanks to his volunteer efforts, Patrick has positively impacted the lives of thousands of children, including his son, Will, who is now in middle school, playing a variety of sports and has been free of cancer treatments for more than three years.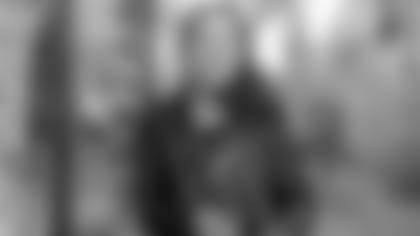 Ashia Ray
Massachusetts Adoption Resource Exchange
One of the many volunteer roles at MARE is a volunteer photographer, as the right shot of a child makes all the difference in attracting a prospective adoptive family. One of the nonprofit's most utilized recruitment tools is an online photo profile, which allows prospective adoptive families to learn about waiting children on the MARE website. Ashia is one of the organization's outstanding photographers and has been capturing photos for MARE's Heart Gallery for four years. She has photographed MARE events and donated photo sessions with waiting children, producing highly impactful blog posts about the experiences. The first post Ashia created about a young boy was shared more than 3,000 times on Facebook and the organization received 48 requests from prospective families. Another blog and photo session she posted on MARE's Facebook page led to the adoption of a young autistic boy. Ashia also wrote a feature article about a young woman that resulted in her finding an adoptive family after 8 years on MARE's caseload. Aisha is a photographer, neurodiversity and disability rights activist and a mother of two. She has brought her professional skills to MARE and through her tireless volunteer efforts, she is giving these children an opportunity to express themselves while ensuring that they are matched with loving families.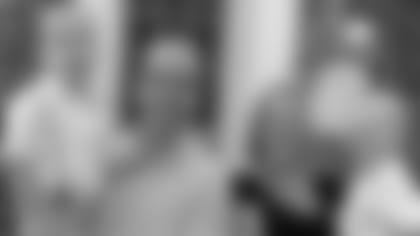 Kathan Pierce
FRAXA Research Foundation
Kathan and her husband, Michael, have two young boys with fragile X syndrome, a genetic condition that is the most commonly inherited cause of intellectual disabilities and autism. Since their diagnoses, she left her full-time position in the corporate world to focus on the well-being of her two sons, raise money to find a cure and to spread awareness for this disability. Kathan's family foundation, The Pierce Family Fragile X Foundation, has raised over $200,000 through its fundraising efforts and donated all the proceeds to FRAXA Research Foundation to fund the most cutting-edge research. Her commitment to FRAXA's mission earned her a seat on its Board of Directors in which she partners on strategic focus, development efforts and research grant selection. Kathan and her husband, Michael, have been true advocates, traveling across the country to speak with congressmen and senators to advocate for more government funding. She also volunteers to speak with newly diagnosed families in greater Boston and at the Boston Children's Hospital Fragile X Clinic. Kathan offers her support following their diagnosis and assures them that they are not alone.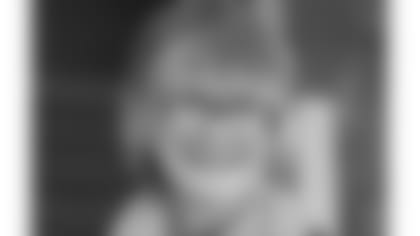 Wilda Hayes
Ann's Place
Wilda, a pharmaceutical marketing and advertising executive, was one of the first people to volunteer for the Ann Olsen Endowment in 1987, a fund designated to support cancer patients and their families. Ann lost her life to cancer at the age of 38, before she could fulfill her desire to support others on their cancer journey. The Endowment partnered with I Can, a support services group, and eventually merged into Ann's Place, a full-service nonprofit agency that now supports more than 1,100 clients across Connecticut and New York. Wilda joined the board of Ann's Place and later served as its pro bono Executive Director, then President, for 16 years, leading the organization through dramatic clinical services growth during challenging economic times. She played a key role in creating and running key fundraising events like the Ann Olsen Golf Classic, now in its 30th year, and the Festival of Trees in its 16th year. Wilda currently serves on the board and chairs the festival which attracts 5,000 each year to support people facing cancer.  One of her greatest accomplishments was creating a permanent home for the organization. Thanks to Wilda's efforts, thousands of volunteers came together to build a beautiful 17,000 square foot facility offering comprehensive counseling, support groups and wellness activities.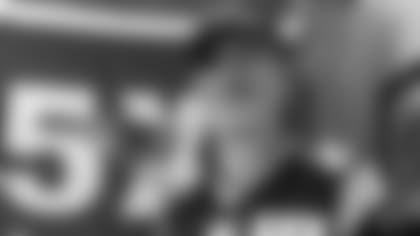 Serge Wechseler
Rhode Island Community Food Bank
Chef Serge has more than 45 years of experience in the food service industry. Fifteen years ago, while he was the Executive Chef of the Crowne Plaza Hotel in Warwick, he began his involvement with the Rhode Island Food Bank's Community Kitchen job training program. Chef Serge offered the Crowne Plaza kitchen as an on-the-job training internship site for students in the Community Kitchen program. Students learned valuable kitchen and employment skills under his tutelage and he was personally responsible for hiring at least 20 students after they completed their training. Five years ago, he retired from the Crowne Plaza Hotel and expanded his volunteer efforts in the Community Kitchen to teach knife skills and knife cuts. Since then, his role has continued to grow. A chef by nature, Serge couldn't stay out of the kitchen and wanted to share his knowledge with others. He now provides cooking demonstrations of sauces, meats, desserts and more to his students. He also conducts life skills classes to teach employer expectations, professional attitude and demeanor to low-income adults that are looking to improve their lives.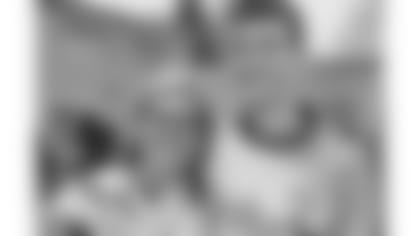 Tara Ball
Connor's Climb Foundation
Tara lost her 14 year old son Connor to suicide in 2011. Instead of running from her loss, she has led the charge to change the culture around mental health and suicide prevention. Tara has volunteered tirelessly to provide the evidence-based Signs of Suicide (SOS) program, free of charge, to New Hampshire schools. Her work has provided the SOS program to 58 schools, trained more than 20,000 youth and over 500 educators and community members. Tara has spoken throughout the state about her loss and how it evolved into the formation of a foundation dedicated to making sure that no other family ever experiences the loss of a child to suicide. She has built a community dedicated to suicide prevention and her work has brought many other organizations and stakeholders together to prevent youth suicide. Tara has turned her loss into something positive and through her volunteer efforts, she has brought attention to mental health and helped to save lives.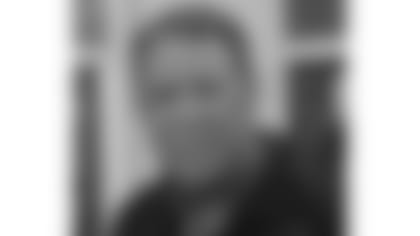 Richard Rocheleau
Special Olympics Rhode Island
Richard first became involved in Special Olympics more than 30 years ago while working at Fleet National Bank – now Bank of America – through their employee volunteer program. He assisted with the annual Summer Games event and quickly fell in love with the organization. Richard is currently employed by Citizens Bank where he continues to inspire and motivate employees to volunteer for Summer Games. Over the years, his level of involvement continued to grow as he accepted additional roles and levels of responsibility. Richard has played a significant role in their major fundraising events, including their fashion show, golf classic and holiday auction. He has also served on the marketing and communications committee, offering valuable input to further advance the nonprofit's mission. Richard also works closely with the Athlete Leadership Programs committee to empower athletes to develop leadership skills and utilize their voices and abilities to undertake meaningful leadership roles, influence change in the Special Olympics movement and create inclusive communities around the world. Ten years ago, Richard accepted the volunteer position of Games Director for the State Summer Games. In this role, he oversees a management team of more than 2,000 volunteers to ensure that 1,500 athletes have a great experience. He actively recruits friends, family and co-workers to get involved in the organization and many of them follow his lead, continuing to volunteer year after year.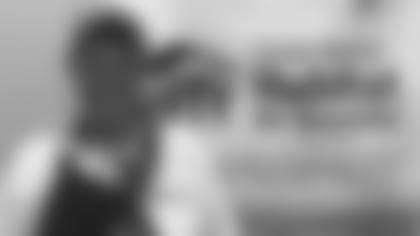 Mary Jarril
Greater Nashua Habitat for Humanity
For nearly a decade, Mary has been actively volunteering with Greater Nashua Habitat for Humanity. She is a core build crew member that dedicates four to five days a week on the site, building homes for low-to-moderate income families. Mary serves as the materials coordinator for build projects. She speaks with vendors, negotiates pricing, secures donations and consistently advocates for partner families to ensure that they have everything they need to make their house a home. As a retired Chief Warrant Officer 5 (CW5) from the United States Army, Mary brings a can-do attitude to her volunteer efforts at the Greater Nashua Habitat for Humanity. She actively recruits other military members to assist with Habitat projects. She also volunteers at the Habitat ReStore and participates in the critical home repair program, which assists low-to-moderate income families with projects including handicap accessibility, structural and exterior repairs and ensuring there is heat, electricity and safe drinking water. In addition to her volunteer efforts in New Hampshire, Mary has helped to build homes in York, Maine and Hilton Head, South Carolina. She is always willing to go the extra mile and thanks to her dedication, families are able to secure an affordable place that they can call home.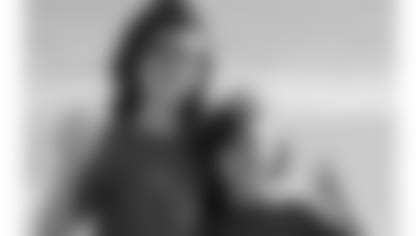 Harry and Heath Bennett
Bennett Brothers Balm/Dana-Farber Cancer Institute
Harry, age 13, and Heath, age nine, started Bennett Brothers Balm in 2016 after one of their friends was diagnosed with Hodgkin's Lymphoma. Following the diagnosis, the brothers learned that cancer patients' lips and skin become very dry from chemotherapy treatments. In an effort to support their friend and other children battling cancer, Harry and Heath decided to create lip and body balms as a fundraising initiative. They started making handmade lip and body balms in their kitchen and have sold them online, at craft fairs, 5K races and other cancer fundraisers. All of the profits from their business benefits cancer research, with a portion of the money supporting the pediatric Hodgkin's research being conducted by their friend's doctor. Harry and Heath are currently working with a number of nonprofit organizations across the country that are now carrying their products. The Bennett Brothers Balm has been included in chemo care pouches for patients at three local cancer centers, as well as toiletry pouches for teens at a local Boys & Girls Club. This past year, Harry and Heath organized multiple fundraisers including one for their teacher's cousin who as stage 4 melanoma and another to honor a friend of their family who is a breast cancer survivor. They have also been major supporters of the Leukemia & Lymphoma Society's Light the Night fundraiser. Following each of their fundraising events, the brothers make a donation that ends with the number 87, honoring their friend's favorite Patriots player – Rob Gronkowski. As students at the St. Joseph School in Medford, the brothers have been strong advocates for volunteering, often encouraging their classmates to get involved. They have an incredible drive and passion to make a difference in the lives of those battling cancer.  Even at a young age, they believe that they can make a difference and have never let their age stand in their way. Through their tireless efforts, Harry and Heath have raised more than $28,000 for cancer research and patient care.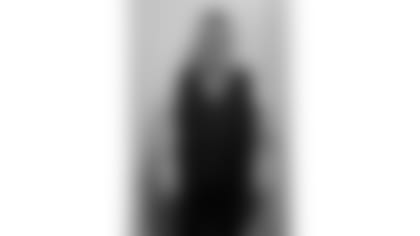 Brett Houck
Boys & Girls Club of Fitchburg & Leominster
Brett arrived at the Boys & Girls Club as a very shy and quiet freshman in high school. He started volunteering at various club events and now, five years later, he is their most active volunteer. Each summer, Brett volunteers as a junior staff member with the club's summer brain gain program. He spends more than 40 hours each week with younger students helping them to retain their academic knowledge during the summer months. Brett has developed a strong rapport with the younger students, who look up to him as a role model. During the school year, he offers homework help to some of the younger club members. Brett also assists with All Stars, an early intervention program to help youth commit to a life free of alcohol, drugs, opioids and tobacco. He also collects donations for the Salvation Army and during the holidays, he sings Christmas carols to the elderly at local nursing homes. When the club is in need of volunteers, Brett is always the first person to sign up. Whether it's checking people in at the front desk, handing out flyers at festivals or assisting with the Keystone Café, he is always willing to lend a helping hand. Having been diagnosed with autism at a very young age, Brett refused to let the diagnoses define him. He has volunteered thousands of hours to help make the world a better place, inspiring many of his peers in the process. Brett aspires to be a special education teacher so he can support the many students who struggle in the classroom.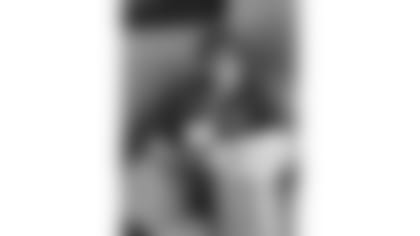 Sharon Siegel
Regional Hospice & Palliative Care of Western CT
Sharon began her volunteer efforts back in 2001 as a support group facilitator in the nonprofit's Healing Hearts program, a children's bereavement program. Several months after joining, the September 11th tragedy at the World Trade Center affected many families in the western Connecticut area. Sharon stepped up and co-facilitated a support group to help children and families who lost someone in the attack. Six years ago, following the tragedy at Sandy Hook, Sharon was called upon to support families from the school. She offered a critical service to children who lost a sibling in the shooting and continues to offer grief and bereavement support to the families. Sharon's trademark contribution to the Healing Hearts program was the invention of the "Comfort Pillowcase." She invited the children to bring in a piece of clothing that belonged to their loved one, who passed away. Sharon sewed the clothing into the pillowcase, in the shape of a heart. As the grieving families lay their heads down to sleep, this special pillow case provides immeasurable comfort and healing. In addition to her volunteer efforts with the children's bereavement program, Sharon is a family support volunteer for the agency's hospice program. She works with adult and pediatric hospice patients and their families at their homes and at the in-patient hospice center. Sharon has taken on a leadership role, serving as a teacher and mentor to new volunteers. She considers her volunteer role to be an honor, often emphasizing that she is part of a team and a family.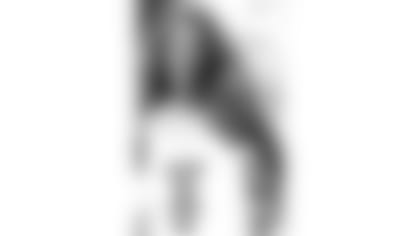 Sara Deren
Experience Camps
Experience Camps is a nonprofit organization providing a unique camp experience for children that have lost a parent, sibling or caregiver. More than 10 years ago, Sara created Experience Camps as a way to teach children how to deal with their grief. She merged a traditional summer camp experience with a substantive and well-prescribed grief program that allows children to bond with each other while building a supportive community. The program develops a platform for children to share their stories, remember the person they lost and to find a healthy emotional balance. Sara and her team of volunteer counselors help to build confidence, encourage laughter and teach the children that they are not alone in their journey. Under the guidance of licensed clinicians, campers have the opportunity to remember the person who died, while developing the tools they need to help guide their grief through adolescence and adulthood. In the program's first year, 27 boys attended the week-long summer camp in Maine. Today, the camp serves more than 600 boys and girls ages eight to 18 at five different sites nationwide. Sara has continued to lead the program through unprecedented growth and now manages more than 325 volunteer counselors. She works with children from all walks of life and teaches them that while we all suffer loss, we all can and will endure when we stick together.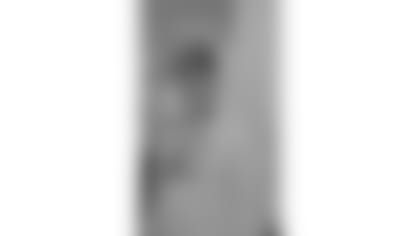 Rodney Flynn
Angel Flight of New England
Angel Flight of New England (AFNE) is a nonprofit organization based at the Lawrence Municipal Airport in North Andover that is dedicated to providing free air and ground transportation, so children and adults may access life-saving medical care that is outside of the geographic area. The organization was founded back in 1996 and since its inception, volunteer pilots have scheduled more than 77,000 free flights across the northeast region, covering nine states including Connecticut, Maine, Massachusetts, New Jersey, New Hampshire, New York, Pennsylvania, Rhode Island and Vermont. They also rely on volunteers to assist with the ground transportation for patients that they refer to as "Earth Angels". That's where Rodney comes into play. For more than 17 years, he has volunteered as an Earth Angel for AFNE. In this role, Rodney donates his time, gasoline, automobile and compassion to provide ground transportation from airports and hotels to medical facilities throughout the Greater Boston area. He has become the go-to-guy for the organization. Whenever someone is in need of a ride, Rodney will offer his services free of charge. If someone is stranded and can't get road transportation from a Boston-based airport or medical facility, Rodney will volunteer to drive them. Rodney loves what he does and is guaranteed to greet each patient with a smile. When dropping off a patient at a doctor's office or hospital, Rodney will wait for the patient to finish their appointment and then drive them back to the airport or hotel. He builds a connection with everyone he serves and many of the patients consider him a part of their extended family. He also refuses to accept any form of compensation, even a gift card for gas. Each year, he averages 150 Earth Angel missions and over the past 17 years, he has provided transportation to more than 2,500 patients and their families.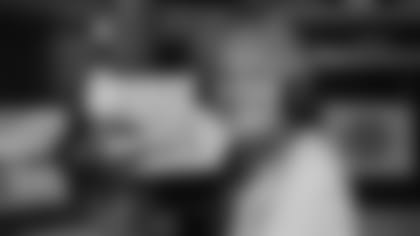 Diane Stern
The Immigrant Learning Center
As a graduate of German language and literature at Boston University, Diane spent more than 40 years in broadcasting, including more than 30 years as an anchor for WBZ NewsRadio 1030. For decades she delivered the news to families all across the Greater Boston area, exhibiting compassion and an unwavering commitment to her work. Upon her retirement, Diane was inducted into the Massachusetts Broadcasters Association Hall of Fame. More than 10 years ago, Diane learned about The Immigrant Learning Center through her local paper. The nonprofit is based in Malden, the second most diverse city in Massachusetts. The Immigrant Learning Center provides a critical service to foreign-born adults that have settled in Malden or its surrounding communities and are looking to build better lives for their families. Diane first became involved as a volunteer one-on-one tutor, helping students to improve their English language skills. Over the years, she has worked with people from all across the world, including Brazil, China, Haiti, Turkey and Vietnam. Diane sits down with each student to learn more about them and how she can help. She exhibits patience and creativity as she works individually with students to help them build confidence in their speaking abilities outside the classroom. Diane often creates a story about the students' lives, including their family members, their religion and what they do for work. This written form of conversation makes her students feel special while also teaching them new vocabulary. She also assists the students with job applications and helps them to navigate the health care system. In 2013, Diane received a unanimous vote of approval to join the board of trustees. She is now serving her third consecutive term as a volunteer on the board. Diane also serves as an emcee for the nonprofit's fundraising events. Her vast and successful work experience in broadcasting and media, coupled with her teaching capabilities makes her an irreplaceable volunteer.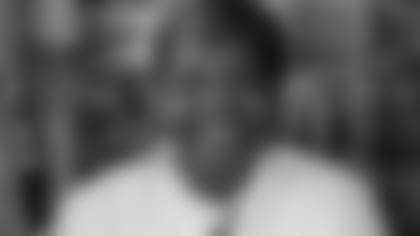 Dorothy Long
Housing Families
Housing Families is a nonprofit organization that serves very low-income Greater Boston families who are homeless, at risk of becoming homeless, or newly-housed in affordable housing. They provide safe, temporary shelter and quality affordable housing to homeless and at-risk families. Each year they support more than 1,000 families by offering individualized supportive services to enrich children's lives, nurture the potential of each family member, and help families maintain permanent housing. In order to provide these services, the organization relies on volunteers like Dorothy. She has been actively volunteering for more than 13 years in their GREAT Youth and Families Program, which provides tutoring and therapy to children. Dorothy works one-on-one with children, assisting them with their homework and review lessons. She often works with children that have a variety of behavioral and emotional challenges, some of whom are labeled as the "bad kids." Dorothy has the ability to engage the students, teach them how to focus and provides them with positive encouragement. Many of the children do not have a dependable adult in their lives but are able to build meaningful relationships with Dorothy who helps them to achieve academic and personal growth. With Dorothy's support, children are able to heal, grow and learn in a safe, compassionate environment.