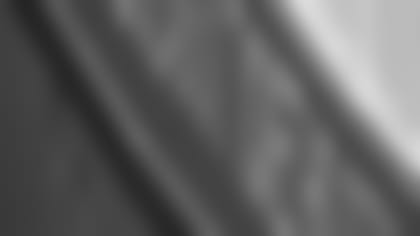 ]()
             The Patriots held an in-stadium practice Thursday night, a special event for season ticket holders and Foxboro, Mass., residents only.  

Over 18,000 fans viewed the full pads workout which was highlighted by some situational down and distance work, offense vs. defense.
After the normal practice regiment -- walk-throughs, stretching, position drills and a "group period" which, for example combined running backs, quarterbacks, tight ends and wide receivers -- the team put it all together simulating game conditions.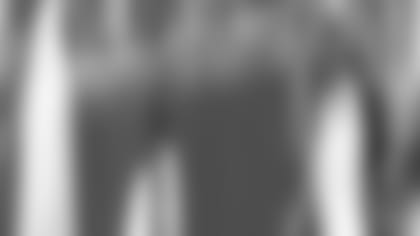 ]()
             The first offense as it stands (Adrian Klemm at left tackle and James Williams at right tackle) worked mostly from a one back set with Dillon the lone back and Tom Brady at the helm. Tackling was done at around 80 percent speed with the aim to merely stand up the ball carrier and keep him on his feet.  

The first cheer marking a positive play came when Brady hit Kevin Faulk out of the backfield for a nice gain to start things out. The defense moved to a pass coverage unit and Brady looked to Bethel Johnson open down the left sideline but was off the mark.
P.K. Sam had a nice catch of a ball thrown slightly behind him. That catch came a few plays after another one where he should of had a ball over the middle that he dropped as he extended his body. Brady closed out the segment of the practice by hooking up with Troy Brown for a big gain.
Special teams work was next and the biggest cheer of the night went to Josh Miller whose 60-yard punt from the back of the end zone had fans thinking, 'that's more like it.'
Breaking up the situational work was a one-on-one drill that had both the defender and ball carrier starting on their backs. At the whistle, both jumped to their feet with the object being for the defender to try and make the open field tackle between pylons. All this was done under the watchful eyes of special teams coach Brad Seely looking for his kick and punt return tacklers. The advantage normally goes to the ball carrier in such drills but Eugene Wilson made a nice takedown of the bigger Daniel Graham. That said, no one was going to catch Bethel Johnson whose speed had him easily around anyone he went against.
The team returned to situations, this time working in the red zone. Brady worked on third down plays and hit Graham, Sam and Johnson for touchdowns. Rodney Harrison had a nice break-up of a ball intended for Faulk.
Rohan Davey took his turn and was good for one scoring pass to David Patten. Brady then came back on to test the running game from in close with the rest of the ones. Depending on who you were rooting for, there was a nice play by Vince Wilfork to stuff Corey Dillon in the backfield.
The team closed out practice with some hurry-up offense work. With passes to Faulk, Brown and two to Branch -- the second one on third and 11 where Branch made a great move to elude Wilson -- Brady got down to the 4-yard line with :05 left.
Vinatieri came on for field goal work and on his first attempt, holder Miller made a nice play of a snap headed for his right ear.
During Davey's turn at the hurry-up, he completed passes to Patrick Pass, Sam and Johnson but was only able to get down to the 22-yard line before Vinatieri took the field.
Notes: Fans in attendance were treated to $2 items at the concession stands ... notable in various stages of undress -- Willie McGinest, Ted Johnson, Asante Samuel, Cedric Cobbs, Ty Law, Rosevelt Colvin, Tom Ashworth, Lonie Paxton, Matt Light, Christian Fauria and Keith Traylor ... Both owner Robert Kraft and vice chairman Jonathan Kraft took in the practice from field level ... a full crew of NFL referees helped out with the game simulation with at least two flags thrown, holding and pass interference ... Troy Brown donned a blue pinny and took several reps at cornerback .. Dan Klecko had two nice plays from inside linebacker, one a hit for a loss and another a would-be sack on a blitz up the middle