Corey Dillon* 2006: Dillon continued his punishing, downhill running style in his 10th year in the league. He passed O.J. Simpson to become the 14th most productive running back in league history, and had the team's third-longest reception of the year (for 52 yards) in the regular season finale against the Titans. Dillon broke off a 35-yard run, the team's longest in the playoffs, against the Colts on a key fourth-down play in the AFC title game. His 199 carries for 812 yards and 13 touchdowns led the regular season rushing attack, and his 119 yards also paced the team during the playoffs.
Outlook: Dillon will be 33 in October and he ended the season as the only active running back with over 11,000 career rushing yards (11,241). His standoffish relationship with the media makes it difficult to determine how he feels about returning for another round in 2007, and it's tough to say how he'd feel about playing second fiddle to Laurence Maroney, should the youngster take over as the starter next year. His production was better this year than it was last, but he barely halved his 1,635 yards in the 2004 season. Also, according to *The Boston Globe, Dillon's cap charge is scheduled to jump up significantly entering 2007, so the team will have to decide if he's worth the increase.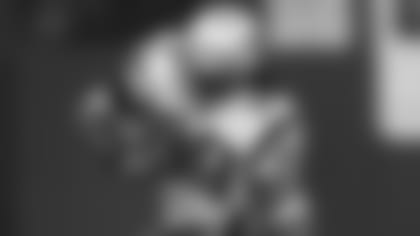 Laurence Maroney** 2006:The rookie out of Minnesota stepped in as the Patriots No. 2 running back this season, showcasing his shifty running style and bruising stiff-arm technique with 175 carries for 745 yards. Maroney is fast and explosive when there's room to run, as evidenced by the fact that he finished second in the NFL with a 28-yard kickoff return average. He showed the ability to gain yardage after contact and make big plays at the NFL level, also proving his hands are sure by catching 22 passes for 194 yards. His production was hampered late in the season by a rib cage injury, and he only produced 18 yards on 13 carries in the final two postseason games combined.
Outlook: This being only his rookie season, Maroney stands to make strides in the offseason while his ribs heal up. The injury cost him two games this season, but he still managed to finish third among NFL rookie running backs with his 745 rushing yards. If he works hard and improves enough he could find himself in the starting role in 2007.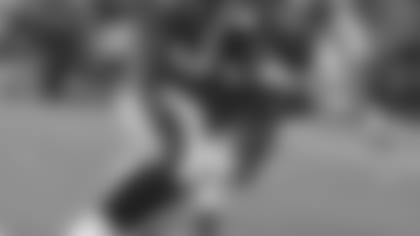 Kevin Faulk2006:Still one of the best third-down backs in the league, Faulk recorded two starts this year, one of which was in the conference semi-final game against the Chargers. In addition to being the third-most productive rusher on the team (123 yards on 25 carries), he caught as many passes asTroy Brown(43 receptions for 356 yards). While Faulk isn't prone to breaking off big runs, he became the franchise leader in receptions by a running back this season, totaling 276 career receptions in regular-season play. A veteran of eight years, Faulk also had his most productive season as a punt returner, grabbing 31 for an average of 10.6 yards per return.
**Outlook: He'll be 31 this summer, but he's not exactly slowing down. According to the NFL Players Association, he's locked up under contract through 2009.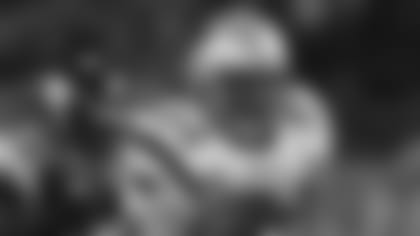 Heath Evans** 2006: Evans has carved out a role for himself on special teams, and is a key lead blocker in the Patriots goal line package. A very likeable player, he enjoys filling as many roles as possible for the team. He notched his first-ever touchdown this season on a pass play against his former team, the Dolphins.
Outlook: While Evans is scheduled for unrestricted free agency in March, he's been able to do a lot for the Patriots. He's not guaranteed a spot, but made himself useful in 2006.
Patrick Pass2006: Pass has been plagued by injuries in his seven years with the Pats. He's versatile, like Evans, when he's healthy but he's only recorded 11 starts in his career. He was active for three games this season after starting on the physically unable to perform list, but Pass only recorded six carries for 20 yards and a first down before being placed on injured reserve. He still managed to lose a fumble, however.
Outlook: Pass will be an unrestricted free agent in a month, and could be on his way out unless he looks like he can stay healthy.
Quadtrine Hill
2006: Hill, a rookie in 2006, only arrived on the Patriots practice squad Jan. 3. He never made the active roster.
Outlook: Hill was originally signed by the Houston Texans last Spring, and spent a few days with the Bears, but hadn't been with a team since August prior to his arrival in New England. It's tough to say how much promise Hill has, since he never played in a game. But the fact that the Pats signed him after the season indicates that they have some interest.
Analysis:The biggest question facing the Patriots running backs is whether or not Dillon will return next season, especially given his increasing cap number. If he decides to retire – he could be a candidate for the Hall of Fame for his consistency and durability – don't be surprised to see the Pats pick up another running back either in the draft or out of free agency. Either way, Maroney could step in as the No. 1 rusher next season. He split carries with the Cowboys Marion Barber during his first two years in college, but took over as the main man during his final year as a Gopher.