1.Brady is a 15-time Patriots team captain, elected to the position by his teammates every season since 2002.
 
2. The quarterback is a two-time NFL MVP (2007 & 2010).
 
3. He is the only player in history with four Super Bowl MVP awards. 
 
4. Brady is the only quarterback in NFL history to start and win three Super Bowls before his 28th birthday.
 
5. Brady owns 11 Super Bowl records: most games played (7), most career pass attempts (309), most single-game pass attempts (62), most career completions (207), 
most single-game completions (43), most career passing yards (2,071), most single-game  passing yards (466), most career passing touchdowns (15), most wins (5, tied with Charles Haley), most consecutive completions (16), most attempts without an interception in a game (48).
 
6. Brady's 208 career wins are the most all time by a starting quarterback. 
 
7. He owns a 101-16 regular season record at home, and a 118-19 home record overall. 
 
8. Brady's 155 wins in his first 200 starts are the most in NFL history. 
 
9. Brady has the highest regular season winning percentage (.779) of all active NFL quarterbacks, having compiled a 183-52 record.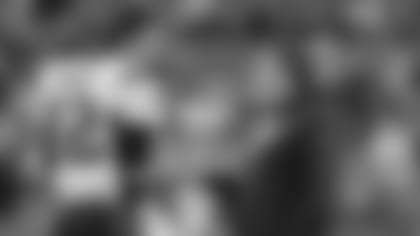 10.Bill Belichick and Tom Brady's .779 regular season winning percentage is the best winning percentage of any coach-quarterback pair since the 1970 AFL-NFL merger. 
 
11. Brady is 25-9 (.735) in the playoffs, the most playoff wins in NFL history by a starting quarterback.
 
12.Brady won his first 10 playoff games, setting an NFL record for the most consecutive playoff wins.
 
13. Tom Brady has appeared in the most playoff games in NFL history with 34. 
 
14.Brady leads the NFL all-time in postseason touchdowns with 63. 
 
15. He leads the NFL all-time in postseason passing yards with 9,094. 
 
16. He is also the NFL's all-time leader in postseason completions with 831. 
 
17. He leads the NFL all-time with the most 300-yard games in postseason history (12).  
 
18. His 14 career division titles are the most in NFL history. 
 

19.Since entering the NFL in 2000, Brady's teams have reached 12 regular-season wins in 11 different seasons, which is tied for most all-time.
 
20. Brady has been elected to the Pro Bowl a team-record 12 times in his career.
 
21.Has thrown 456 regular season career touchdown passes, fourth all-time in NFL history.
 
22. Brady has led the league in touchdown passes four times in his career.
 
23.Tom Brady has thrown touchdown passes to 65 different receivers in the regular season and 27 different receivers in the postseason. 
 
24.He has thrown 239 touchdowns to wide receivers, 162 touchdowns to tight ends, 36 touchdowns to running backs or fullbacks, eight touchdowns to linebackers and one touchdown to an offensive lineman. 
 
25. Wes Welker has caught the most passes from Tom Brady (563).
 
26.Rob Gronkowski has caught the most touchdowns from Tom Brady (67).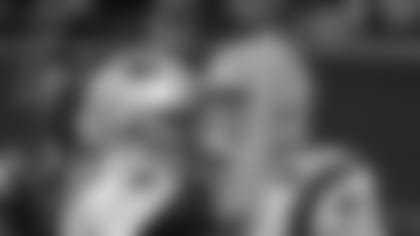 27.Has amassed eight 50-point games in his career, which is the most in NFL history.
 
28.Tom Brady has engineered 51 career game-winning performances to lead his team to a victory from a fourth-quarter deficit or tie.
 
29. He has thrown game-winning touchdown passes in the final minute of the fourth quarter six times in his career.
 
30. Brady led a game-winning drive to break a tie or take the lead in the fourth quarter of each of the Patriots' Super Bowl wins. 
 
31. Brady has reached 4,000 passing yards in a single season eight times over the course of his career. 
 
32. Brady's 5,244 completions are fourth-most all time.
 
33. Brady has recorded 76 career games with 300 passing yards or more. 
 
34.His 21 games with four or more touchdown passes and no interceptions are tied with Drew Brees for most in NFL history.
 
35.Tom Brady owns the record for most consecutive starts without an interception, finishing the 2010 season with 11 straight starts without a pick. 
 
36. Brady has thrown three times more touchdowns than interceptions, the second-highest touchdown-to-interception ratio in NFL history behind Aaron Rodgers.
 
37. He is one of only five players in NFL history to reach 60,000 career passing yards.
 
38.The longest pass of Tom Brady's career was a 99-yard touchdown to Wes Welker at Miami on Sept. 2, 2011.
 
39.Brady posted a career-high 517 passing yards in that game.
 
40.He's thrown six touchdowns in a regular season game twice – at Miami on Oct. 21, 2007 and vs. Tennessee on Oct. 18, 2009.
 
Enter to win a jersey signed by TB12!