The blazing sun of Texas. The frigid, thin air of Colorado. The mercurial meteorological patterns of New England.
Terrence Wheatley, well-documented devotee of weather, has experienced them all as a football player.
So, what did he decide to wear to practice on an unseasonably hot, late-May day in Foxborough? Spandex leggings and sweatpants cut off below the knees.
"Bad idea," he joked afterward. "It's a little hot out here."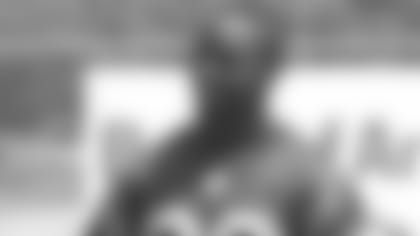 ]()All kidding aside, Wheatley's professional career has run hot and cold in two short seasons. And, after some prodding, even he acknowledges that he's feeling some heat as he enters his third NFL campaign.
"I guess so," Wheatley responded when asked if this was a make-or-break season for him.
"But if I look too much into it, I'm going to over-think things. Yeah, I mean, every year is a big year. But … I guess it is. I'm going to go out there and do what I need to do, work hard every day, and the rest will take care of itself. I'm not really worried about what could happen or what might happen or what didn't happen. That's out of my control."
Expectations were high when the Patriots drafted Wheatley in the second round of the 2008 NFL Draft. He was given ample opportunities to cover veterans like future Hall of Famer Randy Mossin training camp that first season, and appeared to acquit himself quite well in so doing. But he couldn't quite seem to crack the starting lineup until a November showdown with Indianapolis. Wheatley was having perhaps his best game to date until he suffered what turned out to be a season-ending wrist injury.
Last season, storm clouds seemed to follow him again. Battling another injury, Wheatley was active for just five games and saw action only as a reserve in all of them. He wouldn't confirm that it was a knee that was the problem last year – a simper was all he would offer when the subject came up – but Wheatley admitted to feeling frustration with some of the public criticisms of him.
"Yeah, it can be, at times, but after year three, you have to realize that most people aren't going to understand what we do out here. If we're hurt, we're not going to tell you. Part of that is, as a player, you don't want anyone to know you're hurt. It is frustrating when people comment or criticize you for whatever it is. But, your teammates and coaches and friends and family know what's going on, and that's all that matters anyway.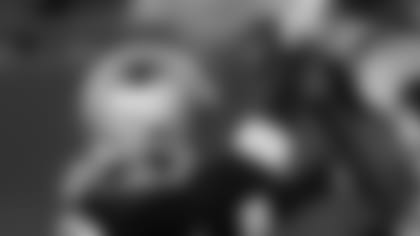 ]()"Last year," he added, "was a bit of a disappointment because you don't play as much as you want to, but, again, that's on me. You've got to go out there and perform. It is what it is. That season's over, so, now it's on to the new season."
Indeed, the forecast could be improving for Wheatley. With the recent release of veteran Shawn Springs, the competition for a roster spot at corner got a little less crowded.Leigh Bodden, entering his eighth season, is now the elder statesman at the position, which makes Wheatley and fellow '08 draftee Jonathan Wilhitethe next most senior Patriots cornerbacks.
Still, Wheatley understands that job security is something on which he cannot rely just yet. Not unless he takes full advantage of the opportunities he's given by head coach Bill Belichickand the other Patriots coaches through the remaining OTAs and into training camp this summer.
"It's up to the coaches to put me out there and when they do, I just have to make plays and earn their trust and respect. That's what I'm trying to focus on – all the little stuff I've been missing in the game. Hopefully, that'll be the missing piece this year.
"It's all technique stuff," he explained. "Once you work on that, you're able to go out and relax and just play. What Bill does is put you in a position to use your ability. Once you're in the right position, just trust your ability and go make plays. He helps me focus on the small things."
What he won't focus on, he contends, is the pressure to perform. At least not in a negative way. Wheatley believes the drafting of first-rounder Devin McCourtyand the emergence of second-year player Darius Butlerwill only serve to help Wheatley in the long run.
"The competition's good. That's what makes you better. If you're not a competitor, you've got the wrong profession. It's a challenge, for sure, but you can't really focus on that too much. They're here, but I'm not really worried about them too much. I'm going to do what I need to do to get better. Whatever happens, happens."
Not even a weather watcher like Wheatley can predict what that will be.
Like Wheatley, second-year WR Brandon Tatemissed nearly all of his rookie season because of an injury. But he maintained that he's feeling as healthy as he did before his unfortunate knee injury two years ago as a collegian.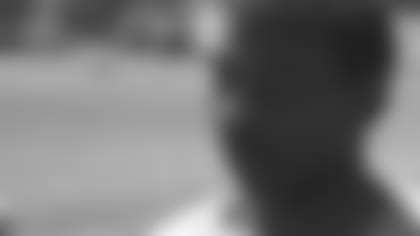 ]()Tate also insisted that he hasn't dwelled on his misfortune.
"I don't worry about that. I just go out there and play ball. No, I'm good. I'm mentally strong. Injuries … it happens to everyone in football. I just brushed it off.
"I feel fine," he added. "It feels good to be able to run around with the guys."
While trying to remain positive, Tate was willing to concede that it was a big frustrating to appear in a couple of games last season before returning to the injured list.
"Well, yeah, you know it was. It was a small step, then a setback, but I'm in the offseason now competing for a job."
It wasn't exactly a full-squad workout today. Most of the high-profile veterans were exempt from this OTA practice, which offered added opportunities for the younger players and veterans who are new to the team this year. WRs Torry Holtand David Patten, along with TE Alge Crumpler, were among the notable newcomers in attendance.
While most OTAs are conducted in helmets and practice jerseys, this one was conducted in just shorts and t-shirts, possibly because of the unseasonably warm weather that New England is experiencing this week.
On his way back to the locker room, Holt was walking rather briskly. Upon meeting up with Team PFW and passing in between us, he good-naturedly put his hands on our shoulders and said, "Speed it up guys, speed it up." We teased back that for an older player, he apparently still had a little something left in the tank. As he continued walking, Holt turned and smiled, raised his right hand above his head, placing his thumb and index finger less than a centimeter apart, and replied, "Just a little."
The Patriots will conclude this week's OTAs on Thursday before resuming for another four-day stretch next week. Like this week, however, there will only be one session open to the media: next Wednesday, June 2. For more details about today's OTA, check out the PFW Blog (a link on the patriots.com homepage will take you there).