Even with a win on Sunday the Patriots will need help to make the playoffs, so regardless of how you look at it this is a must win game.
That being said, there are likely two big keys for the Patriots, winning the turnover battle and controlling Ricky Williams and the Dolphins powerful running game. Williams leads the NFL with 1,668 yards on 352 carries and has scored 14 times. He adds a dimension to the Miami offense that it has lacked in recent years, one that could play a role in ending the Dolphins' reputation for struggling on the road and in the cold.
"I don't think there's any doubt that they've probably got as good a running game as anybody in the league this year," Patriots Head Coach Bill Belichick said of the Miami offense this season. "They weren't quite at that level last year with their running game, but he's had a great year and Norv's [Turner] done a great job for them. Of course I think Norv's had a lot to do, as I said before the first game. I think Norv has had a lot to do with the success of their offense and their running game with the system that he has put in and has been successful running it throughout his career going all the way back to Dallas and Washington, and San Diego. They've had good continuity in the offensive line and you've got to give credit to all those guys, the blockers, [Rob] Konrad. Ricky Williams, the offensive line, they've all done a good job."
But with the NFL's fourth-ranked rushing offense at 149.7 yards a game, the Dolphins do have a weak point and that is a minus-2 turnover ratio and a fumble-prone Williams. As a team Miami has fumbled 28 times in 2002 and has lost 15 of them.
"Most of the games that Miami's lost this year they've been on the negative side of the turnovers," Belichick said. "Which is a combination of A, giving the ball away offensively, and B, not taking it away defensively. Now some of that goes hand in hand, when you're ahead and a team's trying to throw every down it's a lot easier to get strip sacks, and tips, and interceptions and all that then it is when you don't have control of the game."
"That's how they've lost their games, and that's how they've won them. Obviously you're always trying to get into that situation when you play, you want to get ahead, you want to get turnovers, you want to get control of the game, and it's always easier to play from 10 points ahead, then 10 points behind. If you're looking to sum up their season, that's really what sums it up, their turnover situation. They're very good in the kicking game, they haven't given up long returns at all in the kicking game, they lead the league in that. They lead the league in red area offense, they lead the league in red area defense. They run the ball more than any other team in the league. When they've won they've won the turnover battle, when they've lost they've lost it.'
But Patriots cornerback Ty Law doesn't think his team can just sit back and wait for the turnovers or breaks to happen. They need to make them happen for themselves with an attacking and executing style of play.
"Any game you will accept a break, but I don't think it's about breaks," Law said. "It's about going out there and executing what we are trying to do. It's not about breaks, it's about making the breaks happen."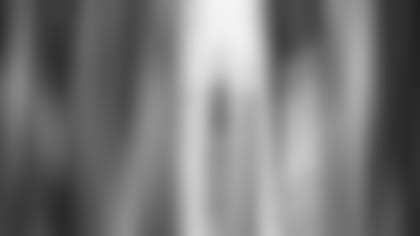 ]()
            And as much as the team knows the importance of this game and wait it needs to do, Law doesn't believe the team is any more or less confident than it has been all season.  

"I can't see anything different from any other time," Law said. "I mean this is a relaxed team period. This is a confident team. We are a confident team and we think we are a good football team. We realize there were a lot of games where we weren't successful and we feel that we beat ourselves. It's just a matter of going out there and executing and playing up to our standards. That is what we haven't done. But as far as a lack of confidence or thinking that they are a better team than we are? There is none of that going around here."
AFC East Title:
The Patriots win the AFC East if they beat the Dolphins on Sunday and the Jets loss to or tie with the Packers at Giants Stadium.
Wild Card:
There are three separate scenarios in which the Patriots can make the playoffs as a Wild Card team.
1) Patriots win Browns loss or tie Broncos loss or tie Chiefs win.
2) Patriots win Browns loss or tie Broncos loss or tie Chargers loss or tie.
3) Patriots tie Jets loss Browns loss Broncos loss Chargers loss Chiefs loss or tie.
The Patriots are 13-4 in the last 17 games when the game-time temperature was 36 degrees or colder. … Sunday's game will be the 75th meeting between the two teams. Miami leads the all-time series 44-27, including a 26-13 win at home earlier this season. … Dolphins fullback Rob Konrad is a native of Andover, Mass. and attended St. John's Prep. … Tom Brady is tied for the NFL lead with 27 touchdown passes this season, although he has thrown just six in his last six games. … Tight end Christian Fauria is tied for the NFL lead for touchdowns by a tight end with 7. He is tied with Chiefs star Tony Gonzalez. … The Patriots have an 8-2 record against the AFC East in their last 10 games, including a 3-2 mark this season. … Kevin Faulk leads the NFL with a 28.2 kickoff return average this season. He is also one of just three players (Chad Morton of the Jets and Michael Lewis of the Saints are the others) who have returned two kicks for touchdowns this season. Faulk had an 86-yard return for a score against the Raiders and an 87-yard score last week against the Jets. … Adrian Klemm started at right tackle for the Patriots last week as the team came out with its seventh different starting offensive line of the season. Left tackle Matt Light is the only lineman to start all 15 games at the same position this season. Mike Compton has also started all 15 games, but 14 starts came at left guard and one at center. … The game marks the eighth time these two teams have met in a season finale, the Dolphins hold a 4-3 advantage in the contests. … Jason Taylor leads the Dolphins and the NFL with 18.5 sacks. He has at least one sack in each of this last eight games and with four sacks against the Patriots could tied the NFL season record of 22.5 sacks set by the Giants Michael Strahan last year.
The five playoff spots still available with one weekend to play equals the combined final-week total of the previous two seasons. There were three spots up for grabs in the final week of 2000 and two last season. … There are 19 teams still mathematically eligible for Super Bowl XXXVI with one week to go. It is the greatest number at this point in the season since the NFL instituted the 16-game schedule in 1978. … Twelve of the 16 games this weekend have potential playoff implications