Sometimes a player simply fails to get the job done. Sometimes he doesn't have a chance.
Judging by the numbers, the Patriots' quarterback trio of Matt Cassel, Matt Gutierrezand Kevin O'Connellstruggled mightily in New England's 16-15 preseason loss to Baltimore on Thursday night. They combined for a cumulative 25.3 passer rating, three interceptions, six sacks and only 17 completions on 33 attempts.
Though none of the quarterbacks auditioning for a role as Tom Brady's backup separated themselves from the pack, the blame can't be placed squarely on their shoulders. Breakdowns by New England's makeshift offensive line forced all three quarterbacks to spend time scrambling to avoid the oncoming rush, while inefficient run-blocking and untimely penalties set up far too many long-yardage situations.
The receivers didn't help, either; third-year pro Chad Jackson caught just one pass despite being targeted six times, including two plays in which he drew the ire of his quarterback for allegedly running the wrong route.
Patriots head coach Bill Belichickhas taken all of these factors into account since watching the film from Thursday's preseason opener and will weigh his options as the team gears up for what he calls "a big week" in preparation for next Sunday's game at Tampa Bay.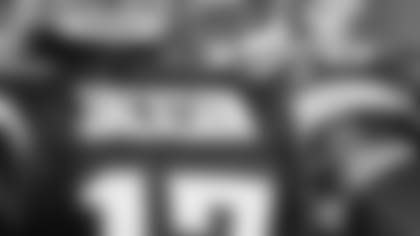 ]()"I don't think it's any different than any other position," Belichick said Friday when asked to assess his quarterbacks' performance against the Ravens. "Sometimes a player doesn't have a great opportunity to be productive on a particular play."
Cassel, for example, faced a third-and-20 from his own 20-yard line early in the second quarter when he rolled out to his left, slipped to the ground and momentarily lost control of the ball before recovering his own fumble at the 19.
"It either comes down to what the other team is doing or a breakdown on your part," Belichick said. "In the end, the bottom line is whether or not you feel like the player's production is rated toward the potential on that play or what he could've done in that situation.
"Not every play has to be an 80-yard touchdown, but on that play, what's the most that can be expected of him? Did you get that? Did you get less than that? Or was there a critical mistake or bad decision that put the team in a difficult position?"
For what it's worth, the Patriots needed at least 10 yards for a first down on 26 of 67 offensive snaps Thursday night – not including first-and-10s – so their production on first down left a lot to be desired.
"It's pretty obvious to anyone who watched that some things were good and others didn't look too good," Belichick said. "The Ravens looked better in certain areas. We need to address those and shore those up."
The quarterbacks clearly struggled against Baltimore (Cassell completed only one pass on four attempts and Gutierrez finished 6-of-13 for 57 yards), but they didn't get much help from their teammates either.
"Sometimes in certain games, you say they didn't have as many chances or it's hard to evaluate because there weren't a lot of opportunities," Belichick said. "It's the same thing when you're scouting college players. Sometimes you don't get the opportunity you'd like to see where you can evaluate them."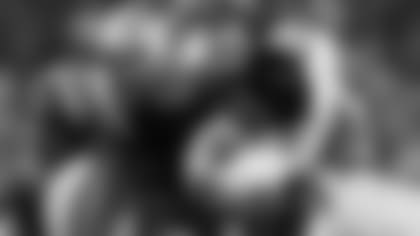 ]()As Belichick often says, "Some plays were better than others," and there were certainly a handful of positive highlights from Thursday's loss, including the performance of rookie linebackers Jerod Mayo, Shawn Crable, Gary Guytonand Vince Redd.
Looking every bit like the 10th overall draft pick, Mayo made big plays early and often, including a bone-crunching hit in which he knocked off running back Ray Rice's helmet. Crable got in on the action as well and recorded his first career interception in the second quarter – a stretch that also includes his college career at Michigan.
"Shawn and Jerod both competed well and played hard," Belichick said. "The same thing goes for Guyton and Redd, too – all the rookie linebackers. There were some positives and some bright spots. They took the plays we taught them and translated them onto the field and were productive with it.
"I'm encouraged. I'm glad they had the opportunity to play as much as they did. It was a good experience for all those young linebackers."
With the quarterbacks struggling, the only positives on offense came from veteran running back LaMont Jordan, who rushed for a game-high 76 yards on 19 carries and scored the Patriots' lone touchdown on a 1-yard plunge in the fourth quarter.
Signed on July 26, Jordan has picked up the system quickly and made a strong push for more playing time in the next three weeks with his performance against Baltimore. The eighth-year veteran spent most of last season nursing a back injury and was still with the Oakland Raiders until they released him on July 25.
"LaMont did some really good things," Belichick said. "Some things like being new to the system and running plays for the first time, especially under full-speed contact situations, look a little different and have a different feel to them.
"It was good teaching for him and he gained some good experience. He broke some tackles and earned some yards on his own. It was good to see him out there running the ball. I'm sure he'll get some more opportunities and get a chance to build on those as we go forward."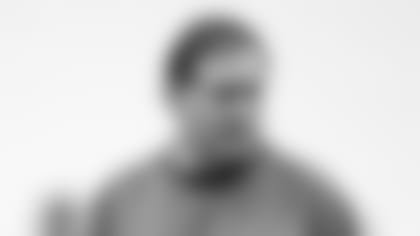 ]()Along those same lines, the Patriots will take the negatives and positives from Thursday and look to make use of their extra time as they prepare for Sunday's game against the Buccaneers. Friday resembled a regular-season Monday with the players watching film from Thursday's loss. They'll take the rest of the weekend off and resume practice on Monday morning.
"We've got a long week coming up with Tampa to get over the bumps and bruises and come back with a good, fresh approach to next week, which is a big week," Belichick said. "This will give the coaching staff time to talk about where we're at, and prioritize what we need to do and decide what areas are most important.
"This is a big week for us because after this we have two games back-to-back (Aug. 22 against the Eagles and Aug. 28 at the Giants), so it's going to be difficult for us to get a lot of extra work in before the Philadelphia and Giants games. We're in a little bit of a transition between training camp and the last couple of preseason games before we start our regular-season preparations.
"We need to have a good week this week."
Belichick also touched on why he chose to defer the coin toss Thursday night, which is a new rule implemented by the NFL that gives teams the option to wait until the second half to decide whether to kick off or receive.
"I think it will be a regular occurrence and it will probably be what most teams do," he said. "The college coaches I've talked to have pretty much all told me that everyone pretty much always defers when they win the toss in college. It's like 100 percent of the time. My guess is that it will approach that in the NFL as well, in time."
Asked about the New York Jets' acquisition of former Green Bay quarterback Brett Favre, Belichick said, "He's a great player – one of the best in the last couple of decades.
"Just about every record you can have at that position he plays speaks for itself. It's a big challenge playing the Jets, even more so now. They've got a lot of talent and we'll have our hands full every time we face them, but right now that's not at the forefront of our concerns. We've got a lot of other things to worry about before it comes to that."
The Patriots will return to practice Monday morning from 8:45 to 10:45.