They can't keep doing this, and they know it.
All season, the Patriots have struggled to start games effectively - on both sides of the ball. Happened again Sunday in Foxborough. After a quarter of play, New England found itself down 21-0 to Buffalo.
But they chipped away, until grabbing a 28-21 lead by the end of the third quarter. In the fourth, thanks to several interceptions by Bills QB Ryan Fitzpatrick and just plain ineptitude by the Buffalo offense, New England ran away with it.
The Patriots have done this now in their last three games, against two teams that won't be in the playoffs and one that, as of Sunday, was still fighting to get there.
They might not be so lucky when a solid playoff team comes here in two weeks.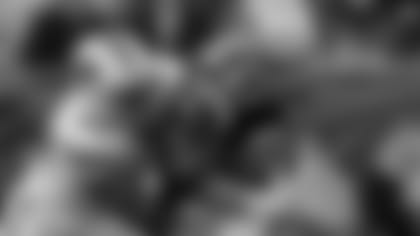 "Oh, I know, we don't want to be doing that," declared tight end Rob Gronkowski. "It's the playoffs now. We've got the best teams coming in our house, so, we have to start in the first quarter. Start fast, start strong. We can't be getting down like that. Luckily, we came back."
At the same time, the players insisted they never doubted they could overcome such a daunting deficit.
"There's no panic. I don't feel like the guys on the sidelines really panic," asserted quarterback Tom Brady. "I just feel like it's really a matter of execution and we started executing better and we put points on the board."
"We've got a whole bunch of people who can make plays. How can you get nervous? Tom Brady's going to put you in the right play, make a great pass," added tight end Aaron Hernandez.
"Yeah, I definitely wasn't worried."
But he and many of his teammates agree that something needs to be fixed. The hard part seems to be putting a finger on exactly what's causing these lethargic beginnings.
"It's all about coming out there and focusing from the get-go. We can't allow ourselves to get in a hole like that before we finally turn it on. We need energy from the get-go," said rookie corner Sterling Moore, who intercepted the first two passes of his NFL career, one for a touchdown.
"That's what we've lacked these last few weeks in the first half. That energy needs to be brought from kickoff. It's all about heart. Going out there and playing fast, lights-out. Not going out there and over-thinking things. Just believe in what you see. When you believe what you see, you play fast. I think we did that in the second half."
"When we're not clicking, it's not just one player. It's everybody," Hernandez observed. "It's not really about practicing a quicker start, it's not about going over what we're doing wrong. It's just, we've got to come out and play. Maybe we're not getting warm enough before the game or something."
"It's really lack of execution more so than anything," Brady offered. "[Opponents] are not doing anything special or 'Wow, we weren't prepared for that.' It's just they're executing and we're not. I'd love to be able to see what it looks like when we put together 60 great minutes of football. Today was 45 but it was better than 30 last week, so maybe we're trending toward that."
With Sunday's win, New England secured the top playoff seed in the AFC East, meaning their next road trip wouldn't be until the Super Bowl ... if they make it that far. Home-field hasn't been much of an advantage to the Patriots the past two seasons, when they've lost home playoff games.
They'll next play on the weekend of January 14/15, with an exact time and opponent yet to be determined.
Will two weeks be enough time to exorcise the demons that have haunted them the past two years?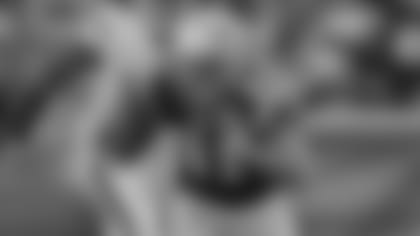 "It has to be enough time," linebacker/co-captain Jerod Mayo pointed out. "Now it's sudden death - you win and you're in, you lose you go home. We have to get it straight.
It'll be interesting to see when we finally do pout 60 minutes of a game together, how good we really are. The positive thing is showing that mental toughness and not allowing any points after those 21."
"You play the whole season to get to the postseason. Now we're in the postseason, it's time to get it going," concluded Hernandez. "I think we're very hard to stop. I wouldn't say unstoppable because we've been stopped, but I feel like, when we're clicking ... nobody can stop us."
Except, perhaps, themselves.