CLEVELAND - Have you ever just had a bad day, and couldn't understand why? You woke up feeling ... not yourself? No matter what you did, the universe just seemed like it was conspiring against you?
That's kind of how the previously 6-1 Patriots felt after getting black-and-blued by the Browns - the formerly two-win Browns - to the tune of 34-14 Sunday on the shores of Lake Erie.
"Give Cleveland a lot of credit - they did a great job today," was how head coach Bill Belichickopened his post-game remarks. "They obviously did everything better than we did. They were clearly the better team."
"We just didn't have a good day today ... just didn't play well," echoed QB Tom Brady.
"I don't know ... I just know that we didn't play well today, all three phases of the game. Struggled. They were just the better team," added safety James Sanders, who was hurdled, literally, by Cleveland's power back, Peyton Hillis, on the opening drive of the game - a portent of how New England's day would unfold.
"Really," offered running back Danny Woodhead, "they just played a better game today."
OK, we get it. And we don't need the players and coaches to tell us. Better team were these Browns on this day. We all saw it.
From the get-go, you knew something was amiss. The Patriots looked flat. Distracted and disjointed at times. New England's defense, which hadn't allowed a 100-yard rusher in 2010, surrendered nearly twice that much to Hillis alone this afternoon.
"Coming in, we felt very good about our run defense," linebacker Jerod Mayoacknowledged. "He just came out, the o-line came out, and did a great job running the ball hard. We were looking for an answer."
"It's the middle of the season. We know what teams are going to do, they know what you're going to do," said nose tackle Vince Wilfork. "Young QB [Colt McCoy], at times he had to make a play. At the end of the day, we knew they were going to run the ball, and we couldn't stop them."
Keep digging, and you begin to find clues.
Several players indicated that this past week's practices left much to be desired.
"Yeah, they weren't great," confessed wide receiver Wes Welker. "You know, guys were trying to roll through and we were trying to rest guys, and things like that. When it comes down to it, we've got to get to work, play hard, and bring it on a daily basis."
"The [Browns'] defense came prepared; we obviously struggled," rookie tight end Aaron Hernandezstated. "We just have to prepare a lot harder and a lot better. Don't make mistakes in practice and they won't carry over into the game.
"No, we're still waiting for this offense to start clicking. We have spurts when we're a great offense, but ... preparation. It's all about preparation."
Hmm ... it's not often you hear a Belichick-coached team lament that it failed to prepare properly for an opponent. Especially one that was riding a recent hot streak, that was populated by several former Patriots players and coaches, who, you just knew, were going to be plenty motivated for this game.
But at least now, we're beginning to comprehend what contributed to the Patriots' pitiful performance.
"We can't have penalties, turnovers ... we have to start faster than we did ... things we emphasize all week. We didn't come out here and do it today," Welker continued.
"We have to take advantage of scoring opportunities, convert on third down, try to get off to better starts in games," Brady elaborated. "It was just collectively, as an offense, we just didn't do too much to advance the ball. Just weren't in sync. We have to figure out the problems and try to fix them quick."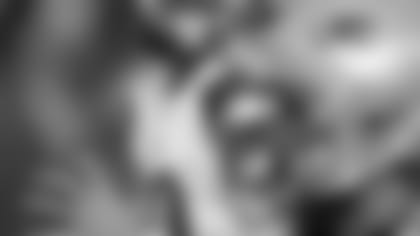 ]()How Brady goes, so often go his Patriots, in all three phases of the game. Today, as he has much of this season, Brady wasn't his sharpest, and he certainly accepted his share of the responsibility afterward.
"The quarterback's got to do a better job," he conceded. "We certainly made a lot of plays out there, we just didn't do it consistently. That's the frustrating part. We do it right once, next time we don't. That's something that leads to three-and-outs, not being able to sustain drives."
If it's true, what they say, that the first step toward recover is admitting you have a problem, then the Patriots are on their way. They haven't been consistently productive in any game this year, even the blowout win over Miami, but they've managed to win, which can lead to blindness when it comes to seeing one's own faults.
Not so on this day, when the Patriots were forced to take a good, long look in the mirror.
"Go out there and get to work, practice better," Brady suggested as a solution. "If we play the way we played today, we're not going to beat anybody ...We've got a lot of work ahead. We're not a finished product right now."
"Knowing we were in a good spot there [at 6-1] and now we have a loss and it's time to get back to work," said Welker.
"I don't know. We'll watch the film and see everything that happened ... they got us today," added Woodhead. "We've got to go back to work."
"Obviously, we have a lot of work to do," Belichick concluded. "I think we're a better team than we showed today."