New England dominated Pittsburgh in the 1st half, before letting the Steelers back in the game in the 3rd. But then they piled it on again the 4th, eventually winning by a whopping 24 points. The Patriots dropped 55 points on the Steelers, one of the highest totals in franchise history.
Here's what stood out from our vantage point in the Gillette Stadium press box Sunday evening:
…The Patriots came out in what looked like a 3-4 on defense, with newcomer Isaac Sopoaga starting at nose tackle. It's been a couple of years since we've seen a true 3-4 base defense from the Patriots, who used to use it almost exclusively under Bill Belichick. It seemed like they went into 3-4 looks only when Sopoaga was in the game, and went back to their traditional 4-3 when he went off the field.
…Safety Steve Gregory has really been playing well in recent weeks, as has fellow safety Devin McCourty. Against the Steelers, Gregory even played closer to the line of scrimmage, almost in a linebacker role, on some plays. He's also been wearing the green dot on his helmet, signifying the player who has communications equipment to receive the calls from the defensive coordinator. Gregory looks a lot more comfortable this year in his role as a starter and an emerging leader on defense. He sustained a right thumb injury, however, in the 3rd quarter and did not return. The medical staff immediately draped a towel over it, which may have been an indication about how serious (i.e., gruesome?) the injury may have been. It's just too early to know at this point how long Gregory might be sidelined, if at all.
…The officiating crew made a costly error (costly to New England, that is) in the first quarter, when they ruled a Gronkowski touchdown catch as down inside the 1-yard line. He clearly rolled across the goal line before being touched by a Steelers defender. The Patriots ran a hurry-up running play to Brandon Bolden, who was originally ruled in the end zone, but after review, was ruled to have been short as well. The refs should have let the Bolden TD stand, if only because they got the previous call wrong. New England went for it on 4th down and failed to punch it in.
…New England's defense got good pressure on Steeler QB Ben Roethlisberger throughout the game, an area where they've struggled to find consistency in recent seasons. Four front-seven players combined for 5 sacks of Roethlisberger, with DE Chandler Jones getting a pair.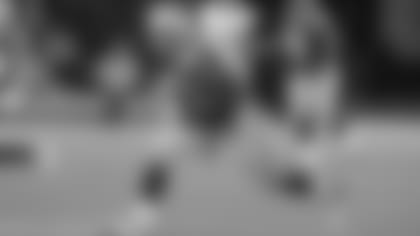 …Tight end Rob Gronkowski has been active since the Jets game a few weeks ago, but "Gronk" – the unstoppable pass-catching force – was fully back on the field against Pittsburgh. He had 110 receiving yards with 10 minutes left in the 1st half. The Steelers elected to single-cover Gronk and Brady took advantage. By game's end, Gronk had a career high 9 grabs for 143 yards and a touchdown.
…Wide receiver Danny Amendola was left wide open a couple of times in the first half. The first went for a touchdown, while the second might've been, had Amendola been fully healthy. He's been dealing with a serious groin injury since August, and it was apparent on his 57-yard catch-and-run in the 2nd quarter. Amendola was limping noticeably as he tried to run full-speed in the open field. Two Steelers eventually caught up with him and forced him out of bounds. He finished with 122 yards and a TD.
…Hard to fault cornerback Alfonzo Dennard for the TD he surrendered to Antonio Brown at the end of the 1st half. Dennard was a half-step behind Brown, but still as tight as he could legally get. Roethlisberger just threw an excellent pass over his head and into the waiting arms of Brown in the end zone.
…Rookie Duron Harmon's whiff on an open-field tackle attempt on 3rd-and-30 was bad enough to allow a 29-yard gain on 3rd-and-30, but equally egregious was the New England defense's leaving running back Le'Veon Bell uncovered on the screen play. Pittsburgh got the 1st-down on the next play.
…The 3rd quarter was a potentially costly one long-term for the Patriots defense, with injuries to two key starters: DE Rob Ninkovich (left foot) and Gregory.
…RB Stevan Ridley was back in the starting lineup after having been reduced to a backup role the past few weeks. He didn't run as well as he had, though, when he was coming into games as a backup. His 1st-half carries totaled just 40 yards on 12 carries (3.3 average). He turned it on more in the 2nd half, after losing a fumble early in the 3rd. Ridley added another 75 yards to finish with 115. He added a pair of touchdowns on the night. Afterward, he refused to speak to reporters, perhaps under the assumption that the questions would be mostly about his fumble. He has struggled with ball security throughout his career, but clearly, against Pittsburgh, he was able to bounce back from the miscue in a positive way.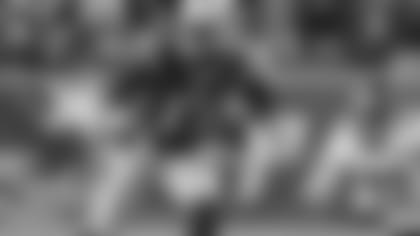 …Rookie WR Aaron Dobson continues to make the difficult catches look easy and the easy ones difficult. He had a couple more head-scratching drops, but then made an equal number of athletic catches, including his first touchdown of the 4th quarter. He also showed good break-away speed on his second score. Dobson is continuing to improve as an overall receiver. He just needs to work on his concentration on those open passes that he so often drops.
…Fellow rookie WR Kenbrell Thompkins, meantime, was a surprise deactivation on game day. He was a healthy scratch who has seen his targets diminish ever since catching that dramatic game-winning TD against New Orleans.
…Pittsburgh mounted a serious 2nd-half comeback to tie the game at 24, thanks to some great throws by Roethlisberger, but they got themselves in the hole, and then dug another one, because of their QB. He didn't have his best game Sunday in Foxborough. Roethlisberger overthrew several open receivers throughout the evening.