I feel that the Patriots corps of linebackers is doing really well and I think it is as solid a corps you will find anywhere in the NFL. I hear a lot of talk about the aging group of LBS, and that the Pats, should start acquiring some youth to shore up the future of their defense. In the next draft do you think this is an issue they will address? If so who would be a good pick looking ahead? Also will there be any good free agents LBS next year that Pats could really use? Thanks.
Anthony East Providence...

]()The Patriots linebackers have once again played well this season and the resurgence of Ted Johnson has certainly aided the cause. Rosevelt Colvin is starting to show up more and Mike Vrabel, Tedy Bruschi and Willie McGinest are playing solid football as well. But age is a concern. Johnson will turn 32 on Saturday (Happy Birthday Ted), Roman Phifer is 36, McGinest will turn 33 a week from Saturday (Happy Birthday Willie) and Bruschi is 31. That leaves only Mike Vrabel (29) and Colvin (27) as your under-30 regulars. It looks like Tully Banta-Cain might be able to step in eventually on the outside and Dan Klecko might be able to play inside, but it's a position the Patriots need to address. The problem is that the drafts have been thin of late as far as linebackers go. This coming year appears to be a little better. Oklahoma's Lance Mitchell, San Diego State's Kirk Morrison and Texas' Derrick Johnson look to be the top senior prospects according to Rob McCartney, who PFW used as its draft scout last year. Juniors Ahmad Brooks, who plays for Al Groh at Virginia, and Florida's Channing Crowder could come out as well. One report I read had Johnson as a top prospect and another loved Brooks. As far as free agency goes, I'm not sure what the market will look like when free agency opens in March. So much happens between now and then, but with the veterans on the roster, it's doubtful that New England will be a player for a big-money linebacker like a Julian Peterson type. I think they will address inside linebacker in the draft, and I think it should be a priority on Day One, but necessarily in Round One. I also like a corner on the first day. But this team doesn't necessarily lock in on one position unless it's a glaring need, which linebacker doesn't figure to be as of yet.
Hey guys, keep up the great work. I was reviewing the stats today and they mentioned that the Pats were fifth in (lowest) total points allowed. My problem with this stat is that they don't take into account a number of factors, such as points given up by the offense (interception or fumble returns for scores) or opponents' special teams scores. Nor do they account for scores for the defense or things such as the team getting the ball at the 10-yard line after a turnover. Without making it so complicated, shouldn't they have a true scoring defensive stat such as points the DEFENSE has given up (not offense or special teams) minus the points the defense has scored? To me this would be a better indication of how the defenses should be ranked. Am I out of my mind?
Ian Baxter
Well Ian. Let's just say that it's the same for every team. Do you think the Patriots are the only team that has allowed points on special teams or via defensive scores? Do you also want to take points away from the offense's scoring rank when the Patriots defense scores? The bottom line is that the teams with the best defenses have the fewest points allowed regardless of how many have been scored in other ways. Where they rank is irrelevant. This is not a conspiracy theory to keep the Patriots down. So, yeah, you're a little crazy, as am I incidentally. Also, where do you draw the line? "Gee, they turned it over at their own 45 and gave up a field goal, that shouldn't count against the defense." I don't agree. I think it's reasonable to examine how the points were allowed if doing an analysis of that, but for the league's purposes, points allowed are points allowed and the best defenses have allowed the fewest regardless of how they were scored. The top five look like this: Philly and Baltimore (164); Pittsburgh and the Jets (168) and New England (174).
When will we see some action out of Cedric Cobbs? We as fans look forward to seeing the possible future back at least a little. If he was not inactive he could have ran the ball a bunch at the end of the Buffalo game and no one would have to worry about the featured backs getting injured? What's the deal?
Big Joe
Thanks for the question Big Joe. But I don't think seeing Cobbs right now is a priority. First off, whose roster spot do you want him to take just in case the Patriots build a big lead and have some garbage time to take Dillon out? How many times do the Patriots do that? Not enough to plan on it. Cobbs missed all of training camp and the first six weeks of the season so my hunch is that he's not yet ready to contribute and certainly isn't ahead of the other backs on the roster. Consider this his red shirt season and give the ball to Patrick Pass late in games when leading comfortably. Hopefully Cobbs will stay healthy next year and come back with a strong training camp.
Hey guys, as always you are doing a great job. I was at Gillette Stadium for the first time for the Bills-Pats game; I LOVED IT!!!!!! I have 2 questions 1: can you give me a list of every guy that was put on IR this season? 2: was there ever another offensive player that has had an interception. I know a lot of defensive guys occasionally play offense but I don't know if any offensive guys play defense, and if so how many and whom. Thanks, you guys rock.
Alty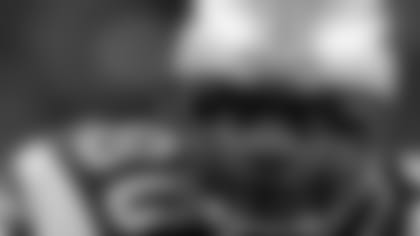 ]()Here is the list of players on IR: RT Tom Ashworth, DL Rodney Bailey, TE Zeron Flemister, LB Dan Klecko, T Adrian Klemm, WR P.K. Sam, S Guss Scott and TE Benjamin Watson. I don't recall the last Patriots offensive player to also play defense before Troy Brown. I checked with the Patriots media relations department and was informed that Troy is the only Patriot ever to have a reception and interception in the same game. I've done some Internet searches trying to find some other offensive players from recent times that played defense, but had no luck. As you said, it's much more common for defensive players to make the change to offense. Sorry about that one. On the other side, Mike Vrabel has a reception and interception in the same season for New England, but there have been a number of players in the league to do that and probably a number of players that have had an interception and reception in the same game, but I don't know how many, if any, of those guys were primarily offensive players like Troy. Paul Perillo just informed that the Cardinals Roy Green was a wide receiver who also played defensive back.
We attended the 11/14 game and saw the video montage honoring the Red Sox. There was a dramatic instrumental piece used in the montage - the kind that is often used in movie trailers. Can you e-mail the name of the instrumental piece? I am trying to do a video montage for the Bishop Fenwick High School Football team that gets broadcast on local cable and that musical piece would be perfect. If I get its name, I'll be able to find it. Can you help?Chip Lynch
Chip we're here to help. According to the now famous Gary Grodecki, AKA Mr. Music (you may have read about him in the Boston Herald), there was more than one. Before the Red Sox players came out, Mr. Music played Carmina Burana by Carol Orff. After they came out, he played "Higher" by Creed. Before the game, he played the theme from Kill Bill.
I have not been to the Football Hall of Fame and may never get to, but was wondering if their is a room of special accomplishments by players who have not been selected to the Hall such as Troy Brown's interception or Patten's run for a TD, catch for a TD and pass for a TD game. And what about the most memorable moments in the game like Allen "The Horse" Ameche's TD against the Giants or our own Adam Vinatieri's game-winning FGs against Oakland and the two Super Bowls.Otis Hill
Otis, I can't necessarily address those specific items or incidents, but the Hall of Fame does include things like you mentioned even though the player involved may not be enshrined. For example, Bill Belichick's defensive game plan from Super Bowl XXV in 1990 in the Giants win over the Bills is in the Hall. They have cases full of stuff like that and often have special sections. You should definitely go out there. Plan it around next year's Hall of Fame game because there's not much else to see in Canton by my recollection. I was very impressed by the Hall in my lone trip there in 2000. For a big fan like you, it would be worth the trip.
I WAS WONDERING HOW LAW'S INJURY WAS GOING, AND WHAT GAME COULD WE EXPECT HIM TO PLAY IN NEXT? I ALSO WANTED TO COMMENT ON HOW WE' RE MANAGING OUR INJURIES TO THE SECONDARY. I COULDN'T BE MORE IMPRESSED WITH HOW WE HAVE BOUNCED BACK. NOT TOO SURPRISED THOUGH. IT IS TRUE THAT YOU DON'T WIN AS MANY GAMES AS THE PATS HAVE WITH OUT AN EXTREME EFFORT FROM EVERY SOURCE OF THE FRANCHISE. I ALWAYS HAVE A GRIN ON MY FACE WHEN II THINK TO MYSELF THAT WE'RE MAKING HISTORY HERE. GO PATS! AND GO PFW!Simon Says
WELL SIMON, WE'VE BEEN CRITCIZED AT TIMES FOR NOT HAVING BETTER INJURY INFORMATION, BUT THE TEAM IS SO HUSH ON THAT STUFF, IT'S ALMOST IMPOSSIBLE TO FIND OUT LAW'S STATUS OR A TIMETABLE FOR HIS RETURN. TOMORROW IS DECEMBER SO I'LL GO OUT ON A LIMB AND SAY HE WILL RETURN DURING DECEMBER. OTHERWISE HE'D BE ON IR. I'LL TARGET THE DEC. 26 JETS GAME FOR HIS RETURN, BUT THAT IS PURE SPECULATION. THAT WOULD KEEP HIM OUT OF SEVEN GAMES BEFORE HIS RETURN. I SUSPECT THE TEAM WOULD LIKE HIM TO PLAY A GAME OR TWO BEFORE THE POSTSEASON BEGINS. YOUR COMMENTS ON THE SECONDARY ARE ACCURATE. IT'S REMARKABLE THAT THE PATRIOTS ARE 4-0 WITHOUT LAW AND TYRONE POOLE.
Much has always been made of Parcells not winning a Super Bowl without his top lieutenant Bill B. Soon, maybe, Belichick may go through the same growing pains if Weis leaves for a head coaching job, and if Crennel isn't deemed "too old" or "not ready" to be a head coach. My question is, in the Globe piece on the two coordinators, it almost seemed like Romeo was resigned to the fact that he may never get a coaching position. Do you think that maybe some owners view Crennel as somebody that can't be a tough coach? Maybe just an instructional coach, and, albeit, a brilliant defensive coordinator? I think that is what ultimately may happen, which I think is ridiculous because the Vikings hired Mike Tice, and it is so obvious that as a coach he is in over his head. It boggles my mind that somebody wouldn't reach out to Crennel more.
Dave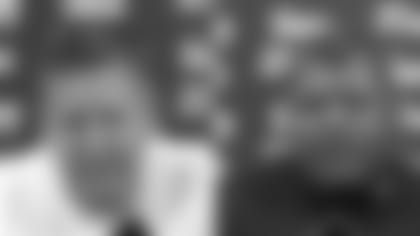 ]()There is speculation on why Romeo hasn't received more serious consideration for a head-coaching job. The first and foremost involves the perception that the defense is Bill Belichick's and he deserves all the credit. The system is definitely one Belichick wants in place, but Romeo does the game planning and the play calling. There is another theory that he hasn't interviewed well. I can't comment on that because the teams that interviewed him didn't invite me to sit in. Maybe this year. I don't think it has anything to do with toughness. RAC can be a very tough coach. He has a military background and has worked under some tough cookies so I have to imagine he has taken some of those experiences and would apply them as a head coach. He also brings energy to his job. But it is true that Belichick could be without Weis and Crennel next year, which would certainly disrupt the wonderful continuity on the coaching staff.
Great job. Love the column. I get up a 1/2 hour early every Wednesday to read it. To my question; I noticed in an earlier article that Adam Vinatieri's total points only included field goals and extra points. Does Adam get any credit in terms of stats (points scored) for his touchdown pass? How does the NFL record touchdown stats in terms of the QB and receiver? ThanksChris S.
No. Only the person who had the ball in the end zone for the touchdown gets credited with the points scored. So Adam's TD pass does not count toward his total in terms of statistics.
This is my first time writing to PFW so I hope you won't mind answering 2 quick questions. What is the story with so many of the first round draft picks wearing the number 11 (i.e. Larry Fitz, Roy Williams, Kellen Jr.). Were they sponsored to do so? Secondly, could you tell me when the current deal with Reebok to produce the NFL jerseys is due to expire and what happens then? Is the contract then open to all sports brands i.e. Nike, Adidas etc? CheersDel
Ireland
This is the first year the league has allowed receivers to wear numbers between 11 and 20 in addition to those in the 80s (except in the past when a team did not have any numbers in the 80s available). Fitzgerald wore No. 1 at Pitt so he must have gone with 11 because he couldn't wear 1. I believe Roy Williams wore 11 at Texas. I have no idea why Winslow wanted it. The Reebok deal is in place through 2013 after recently being extended by five years. If it expired then without a new extension, the league could take offers from any company including those you mentioned. But it's Reebok for at least nine more years.
After watching Earthwind Moreland get burned on big plays do you think the Patriots will try to pick up someone? There are two rookie free agents in Alphonso Marshall and Vontez Duff that can try out.
Robert Kilpatrick
Good question Robert, but since they figure to get Tyrone Poole back soon and Ty Law back eventually, I think they're trying to survive with what they have. I'm sure they have worked out guys because they signed Omare Lowe to the practice squad on Nov. 16 and then activated him for the Ravens game before releasing him today (Nov. 30) and re-signing wide receiver Kevin Kasper. One has to presume that they think Troy Brown is better than most of the available corners on the market. That says something about Brown or the available corners on the market – not sure which. Do you represent these two players?
When were the New England Patriots known as the Boston Patriots? Why was the name changed?Thanks, Kayla Teeter
The Patriots were known as the Boston Patriots at their inception in 1960 and through the 1970 season. When the new stadium was built in Foxborough and the team moved south out of the city into it's new facility, it was renamed New England Patriots to better represent itself as a regional entity as opposed to a Boston one. The name change was made official on March 22, 1971.
During that Kansas City game I saw both plays that Moreland was burned on. But without knowing the scheme of the defense on both plays, it appeared that he had dropped into his zone and gave the receiver up to the safety who was not in position on both plays (especially the second time where it looked like the pump fake by green pulled him towards Gonzalez leaving Kennison wide open). I don't know if I am right but did you guys think he was just flat out "burned" on both plays? With the concerns we already have at corner, can we afford to fire one?
Jim
I don't think Moreland is getting fired because of that game. Demoted? Sure, but not fired. I thought on the first one that he slowed up in what appeared to be a stutter step as if he was reading something different than what happened and he got out of position on what would otherwise have been good coverage. So I think he got burned on that one. The second one looked like a miscommunication, and I can't tell you who might be at fault for that. As Bill Belichick would say, they don't have any plays in the playbook that call for the defense to allow a receiver to run all alone into the end zone. Moreland wasn't covering the guy and must have thought a safety was going to be there. I don't know exactly what happened on that one, but I'll guess, and it's just a guess, that the young, inexperienced player might have messed that one up over the more experienced safeties. That might not be a safe assumption, granted, but since Moreland was moved out of the starting job against Baltimore, I'm guessing that the coaches were unimpressed with his performance in Kansas City.
Do you think that Ty Law will realize that the Patriots can win without him and maybe it will be a reality check for him? I was thinking that our recent success without him could possibly lower his ego slightly and perhaps make him more of team player.
Frank Osborne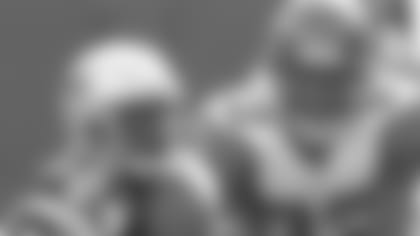 ]()Frank, I think you're wrong about Ty Law. He is every bit as much a team player as anyone in the locker room from July through January. When the business side of the game rears its ugly head, then it's every man for himself. Do you think the team is wrong when it whacks veteran players under contract like, say, Chris Slade? The system dictates such moves and so I do not begrudge any player for trying to get the money he can while still capable of getting it. It doesn't mean the team should pay it, but he can try to get it and use any negotiating ploy to do so. I can assure you that the Patriots are a better team with Ty Law than without him. They are getting by without him, but Ty is one of the best corners in football and that's why the team kept his $10-plus million cap number on the books this season. They are hanging on without him back there. Ty has a big ego, but I think when it's football season, he checks it at the door like everyone else in that locker room. I'm guessing that Bill Belichick would tell you the same thing. Football is football and business is business.
Clearly, Bill Belichick is a great coach. The Patriots consistently play the smartest football in the NFL. My one complaint, however, is that it seems to me that BB unnecessarily leaves in key personal during mop-up time late in fourth quarters. The Patriots mostly have close games that go to the wire, but why during the Bills and Rams games this season is Cory Dillon rushing the ball late in the game and Brady still under center? It was making me extremely nervous.
G. Stuart
That's a good question. There have been instances when I've wondered the same thing and I presume that Bill doesn't feel the game is over until the final seconds tick off. You can't just take out all your starters because you only have 45 guys on the game day roster. Perhaps it's a situation where Bill doesn't want to separate anyone and give "star" treatment to a player. If Brandon Gorin has to stay in then so does Corey Dillon. It's a good question G and I will try to ask the head coach directly, but I would guess that he just never feels like the win is in hand.
Each week, since the beginning of the season the weekly injury report has listed Tom Brady as "Probable" with a right shoulder injury. Yet, this is never mentioned in any pre-game broadcast and he seems to play without any apparent discomfort, throwing almost flawlessly. It makes me wonder about the validity of the injury reports. What gives? Is he at 100% or not?
Bertrand Dugal
Apparently not. Being listed as Probable on the injury report indicates that the player has a 75 percent or greater, but less than 100 percent chance of playing in the game. Those percentages do not indicate the player's actual health. It doesn't mean Brady's shoulder is 75 percent healthy, but that he has at least a 75 percent chance of playing, but it's not a guarantee. It would seem to be a guarantee to you and me, but he must have some discomfort in his shoulder that leaves a sliver of doubt. The Patriots are merely trying to follow the letter of the law as asked to do in a league-wide memo this year.
The week leading up to the Ravens game, NFL.com was referring to Thanksgiving Weekend as Throwback Weekend & redid its front page w/ throwback logos of most teams. Patriots.com showed the old Pat Patriot helmet opposite the Ravens helmet & every time I checked the website site the ProShop was advertising throwback jerseys. So I expected the team to be wearing the old red uniforms for the Ravens game. When my brothers & I got to the stadium & saw the players warming up in the usual home uniform, we were caught by surprise. I have always been partial to the old unis & was very disappointed that the team led me & my brothers to believe that we were going to see our old friend Pat Patriot & then let us down. What gives? Why did they lead us to believe something & then not follow through?
T.J. Doherty
That certainly was not the intent. Every year the league presents Thanksgiving week as Thanksgiving Classic Week and features all the old logos on the web site. The Thanksgiving Day games are the only ones in which the league actually goes with throwback uniforms. The Patriots simply went along with the league theme and promoted Thanksgiving Classic week by displaying the old logo and uniform. It certainly wasn't to mislead anyone. Sorry you were disappointed.
Wow, I was shocked when I filled out my Pro Bowl ballot. Shocked because Troy Brown's name did not appear on it. Is Troy not the consummate professional? Is he not the Pat's premiere WR? Does he not play offense, defense, and special teams? I can't for the life of me understand why he is not on this year's Pro Bowl Ballot. Now, he may not be "the" best WR in the NFL, and perhaps he was out for a few weeks, but he IS Pro Bowl worthy. Man, what a disappointing oversight. What do you guys think?
William McManus
Troy is terrific, but he is not a Pro Bowl player this year. Unfortunately for him, there is no Pro Bowl spot for jack-of-all-trades. Is he one of the top receivers in the AFC? Not this year. Is he one of the top corners? No. Top special teamer? Not so far this year. So I can understand why he's not there. Troy is a consummate professional and teammate and worthy, in my opinion, of someday being inducted into the Patriots Hall of Fame. But he doesn't deserve a Pro Bowl berth this season.
In the press conference following the Ravens game, Coach Belichick said that Eugene Wilson had received a game ball. How many game balls do the Patriots give out each week? Do the Patriots publicly announce which players won game balls? If so, where is it reported? Which other players won one this week? Thanks.
Helen Han
The Patriots do not typically announce who, if anyone, gets a game ball after a particular game. Bill happened to reveal that he gave Gino one and sometimes a player will mention that a teammate was given a game ball, but typically, that information is kept quiet. I don't believe they are given out simply for playing well in a game, but for doing something exceptional or making some personal sacrifice for the good of the team. For example, Wilson started 25 straight games at safety, but moved to corner last week and played well. So Bill felt that was worthy of honoring.
Thanks for the great forum to chat Patriots news. Do you feel the Patriots solid defensive play over the past month, minus Ty Law, makes Ty expendable in the offseason? And does it handcuff Law when the Patriots may ask him to rework his salary to lower his cap number for 2005?
Jason
Toronto, Canada
No. I believe the Patriots have been very limited in what they can do scheme-wise with Law's shutdown coverage ability out of action. I think a number of players have stepped up in his absence and especially the front seven, which has played very well both rushing the passer and in run defense without Rodney Harrison regularly playing in the box for run support. It is a credit to the players and coaches that they have been able to keep winning without Law, but I don't think it affects his value because if he doesn't play here, he'll go somewhere else. Now hopefully for Ty and the Patriots, the two sides can come to agreement on a reasonable extension that doesn't handcuff the team later on when Ty gets past his prime and has a huge cap number when he no longer plays to that level, but that also pays Ty well for the remainder of what might be his prime seasons. Ty has a huge cap number next year and I can guarantee you that he is not taking any straight pay cut. He's made that abundantly clear. But don't be fooled into thinking this team is as good without him as it is with him. It will be forced to live without him or replace him eventually and maybe as soon as next season since it will not be backed into a corner to overpay him beyond his prime years. Ty always says that he can move to safety when he gets older, but safeties do not make cornerback money, which he would still be making under a long-term, high bonus deal.