Hey Guys! I am usually faithful, borderline fanatic at keeping up to date but that last 17 weeks I've been out of the loop as I've been at Basic and AIT. I was wondering if I missed anything important during that time?
PFC Nolan Michalski
Unfortunately, no. Not until Monday's agreement between the league and the players to end the lockout. Now, we're back to football and the information is coming in at a record rate. Undrafted rookies, New England's own free agents, veteran free agency and trades are all on the table as of today. Enjoy catching up and keeping up!
Andy Hart

In my opinion we have to get protection for Tom Brady, and do what it takes to get the running game back. We cannot be one sided and win a Super Bowl unless you have a great defense. Sign Mankins and hope to get a good WR after teams release players. Remember the Jets may give us another great player.
Ricky Morton
I agree that the offensive line is one of the more pressing issues as we enter camp, in my eyes behind only outside linebacker. I put signing Mankins long term as a top priority, before the Sept. 20 deadline to do so. To me, he should be the foundation of the Pats offensive line for the better part of the next decade. He could also help rookie Nate Solder on the left side assuming that Matt Light leaves via free agency. With Brady coming off offseason foot surgery the less he has to move around to save his life in the pocket, the better. Plus, you're already on the books for $10 million for the franchise tag, so why not put that towards a long-term deal?
Andy Hart

Hey guys I was wondering who you think will be a free agent signing. I know that usually the Patriots sign a "below the radar" free agent, although every couple of years or so they go big (i.e Randy Moss). So who is it this year? A DE, OLB, WR?
Griffin Yun
I think the Patriots will be active on the free agency market more than ever because of this lockout. The learning curve for rookies is off the charts coming from college to the pro's. With no typical off season workouts and practices these rookies are at a major disadvantage. The Patriots are only a few key players away from having all the pieces to a Super Bowl team (WR,OLB,G,T,RB). There are plenty of proven veterans out there that would love to play for this team and not break the bank , who do you think we would target? Go Patriots!!! R.I.P. Mrs. Kraft.
Mike Montrond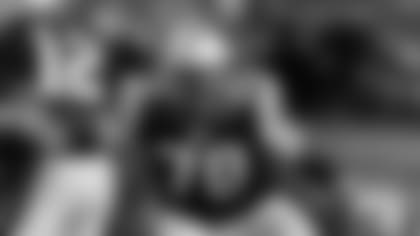 First off, Moss was a trade acquisition not a free agent. Your point is accurate that the Patriots generally play it conservative in free agency but then also go big every so often. I expect this will be a year in which they play it conservatively. They don't have crazy money under the cap like some teams do, nor the need to sign big money guys to get up to the salary cap floor. They have a lot of developing young players. They also could look to making retaining Mankins as one of their big priorities, similar to keeping Vince Wilfork, Tully Banta-Cain and Leigh Bodden last offseason. And while the rookies could be limited with no offseason, the same would hold true with veteran free agent additions. In fact, those guys are even more at a disadvantage as they can't begin practicing with new teams until Aug. 4. Thanks to all that, I see the Patriots looking to dip into the mid and lower level free agent waters rather than making a big splash. Donte Stallworth and Matt Roth are two names I've brought up before. But I'm sure Belichick and Co. have more names on their list.
Andy Hart

Thanks for the work you do, especially during this lockout. It's no secret that the Pats need a pass rush, and I wanted to know your thoughts on the topic. Could it be someone on the roster (ie, Jermaine Cunningham, or if they were to rotate the speedy Gary Guyton to outside linebacker?) or could it come via free agency, Mark Herzlich, Ray Edwards, or even a vet like Jason Babin, (12.5 sacks last year)? It was mentioned in a recent episode of Patriots Today that the Pats should re-sign Brandon McGowan and Jarrad Page. Both of them are really only backups, and I think if James Sanders, Pat Chung and Brandon Meriweather all split time at safety, the Pats will have enough depth and quality starters. Speaking of the safety position, I want to know your thoughts on Sergio Brown, he made some great plays in the preseason last year, and I didn't know if you felt he could develop into a capable backup? On the offensive side of things, what are the odds Sidney Rice could end up in New England? I am a personal fan of him and think he would be an amazing deep threat for Brady. I also am curious about the Patriots plans to use last year's third-round pick, Taylor Price, he isn't really the size to fill the deep threat-void Randy Moss left, but could he develop into another component of the Pats aerial arsenal? Thanks again for your great effort!
Ian Bryer
Geez, with all these questions it might take more effort to write this answer than I put in throughout the entire lockout – aka the Summer of Andy. But here goes! Clearly the pass rush is a huge need, but I do think the team is counting to some degree on getting some improvement from within. That includes a big jump for Jermaine Cunningham in his second season or the evolution of guys like Eric Moore or Rob Ninkovich. Herzlich signed with the Giants, so he's out. I don't think Edwards (pure 4-3 guy/too much money) or Babin (4-3 guy/one-year wonder) are really good fits. At safety I am a big fan of Jarrad Page and think he could be a playmaker that Belichick would enjoy using if he can stay healthy. I would definitely re-sign him. I'm more lukewarm on McGowan. The team has pretty good depth at safety, so I'm not sure there is much room for Brown who I see as more a special teamer and bottom of the depth chart guy at the very most. Rice is a young playmaker who many think can be a Moss-like producer. I'm not so sure at this point and wouldn't be willing to break the bank to sign him. I'd rather see a mid-level free agent and am of the belief that Price has a bright future. I think he's a versatile guy with the speed to get down the field but the overall ability to run intermediate and short routes as well. Down the road I think he could be a David Givens-like contributor or better. Ideally he makes strides in that direction this season.
Andy Hart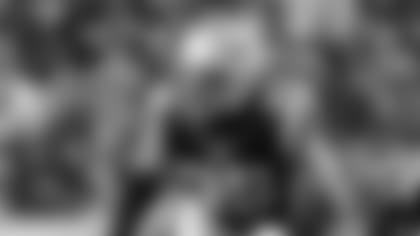 With the lockout drawing to an end, the Patriots have several needs, in my opinion the two biggest being a down field receiver and a pass rusher. If you had to pick, which one of these needs do you see the Patriots actually addressing? I don't think it is likely the Patriots will spend money on a big player for each position, so which do you think is more likely to be addressed?*
*Luke Williams
I don't see the team making a big-money move at any position other than possibly re-signing Logan Mankins. I'd expect they'd address all the various needs in some way, though. And the reported release of Tully Banta-Cain certainly helps clear some cap room. A couple more moves like that and maybe the team could be creating space for a larger transaction. But given the short free agent period and lack of time to get new players up to speed, I still doubt the Patriots will make a big splash on the open market.
Andy Hart

I was wondering if you the Patriots were thinking about picking up Nnamdi Asomugha?
Zach Molina
I don't think so. I don't see the need, given that McCourty and Bodden are already in place and Dowling was practically a first-round pick. That doesn't even take into consideration the kind of huge contract it would take to land Asomugha. If the Patriots were going to go crazy in free agency, I'd rather they focus those resources on a pass rusher or wide receiver.
Andy Hart
How long will it take Dante Scarnecchia - the Grand Old Man of the Patriots - to get Nate Solder starting at left tackle?
Ken Fowler
There are two questions buried in that one sentence. How long till Solder plays or how long till he plays well at left tackle? If Matt Light leaves, and I think he very well could, Solder will likely start from day one. Will he be ready – mentally and physically – to play? No. He didn't have an offseason and is still developing physically at the position. But he'll have the best offensive line coach in the business teaching him as fast as he can. He'll also have the help of an All-Pro guard lined up next to him and the assistance of a couple real good blocking tight ends in many pass protection sets. He'll have to hit the ground running and it won't be perfect, but I think it's doable for a guy selected with the 17th overall pick.
Andy Hart

Why is Bill Belichick so against going after a pass rusher in the draft or in free agency?
Xavier Miller
I don't think he has any problem with going after a pass rusher in free agency – as he did with two of the bigger signings in franchise history with Adalius Thomas and Roosevelt Colvin. As for the draft, I just don't know. I think he has very high standards he's looking for at the OLB spot, and doesn't see many college bodies he thinks suits the spot. Remember he had L.T. He liked Julius Peppers. Those are guys taken in the first three picks of the draft. Belichick has never been in position to get one of those types with the Patriots on draft day. I also think he believes that the impact sack contributions from young players are few and far between. Maybe he's right. Regardless, he's left with an outside linebacker/rush end spot that's seriously lacking in both high-end talent and depth.
Andy Hart

I was just wondering how you see the Pats running game shaping up? What kind of priority are Light and Mankins with that in mind and which running backs will BB part with?
Mark Davis
As it stands today it sounds like Mankins will be in the mix on the line, and that definitely helps the running game and the attitude on the line. We saw that last year. Light may not be back. He's a good but not dominating run blocker. Regardless I think the Patriots will continue to use the committee approach in the backfield. That means the solid BenJarvus Green-Ellis will be the horse. He doesn't fumble, gets his 4 yards and isn't likely to make a lot of big plays. Danny Woodhead will be the change of pace playmaker. The rookies are likely to be on the roster, barring injury, with Shane Vereen more in the mold of a Kevin Faulk and Stevan Ridley more the Sammy Morris type, with every-down potential. I think Morris and Fred Taylor are long gone in free agency. Faulk is the wild card. I think there is a good chance he'll be back in camp to test his reconstructed ACL and battle for playing time as the veteran presence. Peter King predicted in Sports Illustrated today that the Patriots could sign Ronnie Brown, an idea I posted on the PFW Blog last week. That would be an intriguing addition to the committee, but not what I'd consider anywhere near a necessity at this point.
Andy Hart

Hi folks, I always hear and read about the special Patriots-Defense-System with a 3-4 and the special needs (size, weight) for an OLB "in a Belichick-system". What is so special about it, are 10 pounds more or less really so important for a player? And, to be honest, I don't really know the big differences between a 3-4 and a 4-3. Can you help a big Pats-fan from Germany? Keep up the good work.
Thorsten Geil
Germany
A 3-4 is a defense with three down linemen and four linebackers. A 4-3 is the opposite, with four down linemen and three linebackers. In a four-man front the defensive ends really set the end of the defense in the running game and serve as primary pass rushers. In the 3-4 those roles fall to the outside linebackers. As such those guys need to be bigger and stronger to take on huge tackles and big tight ends in both the run game and the passing game. But they also need to be athletic enough to get after the passer and drop into coverage. That's a lot to ask for a guy. Belichick's' 3-4 is also a two-gap scheme, in which front seven players are asked to control the blocker in front of them and be able to make plays on the gaps on both sides of the blocker. That requires more size and strength than speed-based, blitzing defensive fronts in which players pick a gap and shoot through it. There are more specifics to the schemes and the positions within them, but that's the general overview of the different defenses and the personnel needed to play them.
Andy Hart

Do you think Mathias Kiwanuka would make sense for the Patriots?*
*Dan Glisack
Given the lack of numbers and the reported release of Tully Banta-Cain, I'd sign just about anybody at this point. (Mom, stay by the phone in case the team calls for your services!) Kiwanuka has the size (6-5, 265) and athleticism for the position. He's had more than 4.5 sacks just once in his career, with eight in 2008. He missed most of last season with a bulging disk in his neck. He was reportedly cleared to return to the field in February, but it's still a concern. I'd take a flyer on him, but given the recent injury and the transition he'd have to make to full-time outside linebacker I wouldn't spend too much money there. But the team certainly needs to add somebody at the position and the former Boston College star might be an option.
Andy Hart

Is there any real chance the Patriots sign Sidney Rice?
Dan Bollman
In my opinion? No. But Belichick does always caution us to never say never.
Andy Hart

What would you think of the start of free agency the Pats went and got Sidney Rice and Tamba Hali? The Pats seem like they have a good relationship with the Chiefs ??
Louis Alvarez
I'd think, "Super Bowl here we come!" I'd also think, "holy crap." The two players might just be the perfect fits for the team's two biggest needs. That said, I think there is little chance either happens. Sure New England has a solid relationship with Scott Pioli's Chiefs. But why would Kansas City give up one of its best young players as the team tries to build something special? Especially when he's under the franchise tag for this season? Keep dreaming.
Andy Hart

Reggie Bush appears to be unhappy in NO, think it would be worth taking a shot on him if he is available. He has been a bit of a disappointment production wise for NO, not entirely his fault in my opinion and I know we have a full house of RBs but I cannot help but fantasize what BB could do with his kind of athleticism. What do you think?
Jim C.
Is it just me or would Reggie Bush be the ultimate addition to the Patriots offense? The packages and potential seem endless.
Matt Paiva
Bush would be a great fit for the Patriots diverse offense if he became available. But I'm not sure the team would spend the kind of money it would take to get him, and I don't think his addition would solve any of the Patriots biggest needs. I'd see him more as a luxury addition at this point than a necessity. He never lived up to the hype of his draft status or college resume, but he is a very productive, diverse athlete on both offense and special teams. I just wouldn't expect to see him in New England any time soon.
Andy Hart

Hey guys quick question how do you see the safety positions unfolding this year considering Brandon Meriweather coming from the Pro Bowl and Pat Chung playing a large part of the season? Do you see Ras-I Dowling moving in the free safety position?
Joshua Brand
Though he has the theoretical size for the switch, I don't see Dowling moving to safety at this point. He's a proven cornerback in college and that's what he'll be expected to be early on as a pro. As for the rest of the safety position, I see Chung as the only sure starter. I think he had a very good second season and is an intriguing playmaker who throws his body around. Meriweather is entering a contract year coming off two Pro Bowls. On paper he looks good. On the field I think he's still a raw talent prone to missed tackles and being out of position. Sanders remains a solid, veteran presence who doesn't add a ton in terms of playmaking. I think Jarrad Page is a wild card. If he re-signs I think he could see more playing time and be used in sort of a safety/linebacker hybrid role in a lot of packages. We'll see. There is a lot of pretty good depth and talent at safety in my mind, just not a sure-fire pecking order on the depth chart.
Andy Hart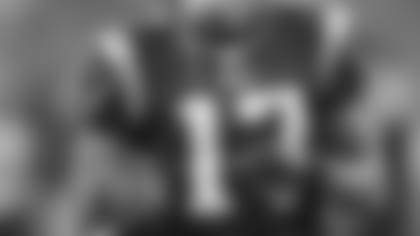 I was hoping for some projections on the team next year, so I figured we could do it in an over/under format. so... Over/Under 2 INTs for Ras'I Dowling? 40 Receptions for Taylor Price? 40 TD passes for Tom Brady? 12 wins? 15 total turnovers by the offense? 40 sacks for the defense? 4 special teams TDs? Thank you!*
*Kyle Volo
Love games. Under on interceptions for Dowling. Over on the receptions for Price. Under on the TD passes for Brady. Under on the wins. Over on the total turnovers on offense. Under on sacks. Under on special teams TDs. What do I win?
Andy Hart
Mankins was offered a deal that rivals Nick Mangold's, and to play with Brady and NE, and he doesn't like it. What a weird individual. Wouldn't you agree?
Matt S.
No I would not. I've always been very impressed with Mankins as a teammate, player and man. He's in what at times has been a somewhat ugly business negotiation. Nothing more, nothing less. And comparing a guard to a center is not just. Wouldn't it make more sense to compare Mankins to other guards. Just sayin'.
Andy Hart

Is Randy Moss coming back? Or are we going to get someone new who can go deep?
Aaron Taylor Andrade
I don't see Moss returning. The Patriots chose to trade him last fall and Moss struggled after leaving. Not sure he's the immense talent he once was. Not sure he's willing to be less than the focal point of the offense. I think there is a better chance the team goes after another veteran like maybe Stallworth or Chad Ochocinco. We'll see.
Andy Hart

Should Brandon Tate be traded to the Rams to work in an offense that could work with him and his offensive coordinator...because seriously...dropping a football is not considered a deep threat for an offense...
Robert Wheeler
I'm not the biggest fan of Tate as a receiver, but ouch! Tough crowd. Some still believe he can develop into a big-play threat at receiver. AT the very least he's been a good kickoff returner. Can't we all just get along and give Tate a chance? And if he can't catch, why would the Rams want him? I know they need help at receiver, but I'm sure they have certain standards. Catching the ball is probably one of them.
Andy Hart