Does the PUP "window" open right after the Dallas game? Can those players start practicing and be possibly activated anytime after that?
John Mann
Yes, the window is now open for physically unable to perform (PUP) and non-football injury (NFI) list players. By window, we mean the team has three weeks to decide whether or not to allow a player on either list to begin practicing. That decision is based predominantly on what the team's medical advisors have to say.
If they give the OK, then a player can start practicing again. Once he does, the team has another three weeks to make a final decision on whether to activate him. If the player does not begin practicing, or is not activated by the close of the window, he must remain on PUP or NFI for the remainder of the season.
It's interesting that the window opening coincides this year with New England's bye week. With just two practices scheduled this week, the coaches must take into consideration how much significant work any returning players might get in what will likely be a more laid-back couple of sessions.
It might behoove the team to wait another week to begin the clock on some or all of those players. Then again, it might not, but Bill Belichick did concede in a conference call that the merging of those two circumstances would play a part in his decision-making process with regard to PUP/NFI players.  
Erik Scalavino
Now that players can come off of PUP, what is the probability we see Kevin Faulk return to the active roster? I don't see much of a need at RB, but we could definitely use his dependability in the return game with Julian Edelman's injury and [Matthew] Slater's lack of returning ability. Also, it would give [Wes] Welker a break on punt returns. The Pats don't use Vereen anyway, so Faulk could take his roster spot and put it to good use?
Kyle Volo
I'd say that's a very distinct possibility, the way you outlined it, Kyle. I'm somewhat surprised we haven't seen much of Vereen in these first six weeks, if only so the coaching staff can make an informed decision about what the rookie can bring to the table. Maybe they've seen enough of him in practice to make that determination, but it would've been nice to evaluate him in live, game action. Seems to me the signs are pointing toward a Faulk return, and I doubt the team will keep five backs on the roster. If they do, my guess is Vereen will be deactivated on game days.
Erik Scalavino
Can we expect to see [wide receiver/kick returner Julian] Edelman back for the Steelers game? He consistently puts the Pats in good field position and doesn't drop the ball after a slight tap (Matthew Slater). He's also good for one or two completions a game for a few first downs and is definitely a big play threat. I couldn't help but notice these last two weeks the Patriots were consistently starting at the 20-yard line or less and would like to know when number 11 will get back on the field. Thanks. GO PATS!
Sam M.
Obviously, we are not privy to specific decisions on player injuries around here, but we can make educated guesses based on the limited time we have around the players in the locker room and at practice. Edelman returned to practice last week, but was a game-day deactivation against the Cowboys.
My guess is, had it been a desperate situation, Edelman could have played against Dallas, but with the bye coming up, the team probably felt it best to give him the extra time to heal. Assuming he didn't incur any setbacks to the right ankle injury and he continues to practice this week and next, I would expect to see him suit up in Pittsburgh next weekend.
Erik Scalavino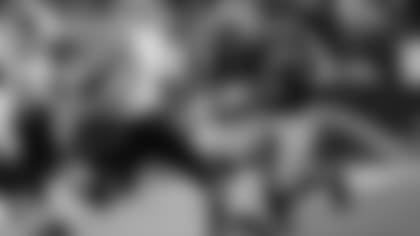 Considering Wes Welker's career stats since joining the Patriots and if he can keep up the pace he's setting this season, plus maybe having a few more fairly high yardage/catch years in him, is he possibly a Hall of Fame inductee? Obviously he's a lock for the Patriots Hall, but is the Pro Football Hall within his grasp? Does toughness ever get considered when the voters consider a nominee?
Gary Abrams
If he continues on this torrid pace for a few more years, then, yes, I could see his name being considered for Canton enshrinement. He hasn't done it long enough yet, though, to give it serious thought right now.
I'm not in the room and don't have a vote, but have been told by some who are and do that the panel considers almost every aspect of a nominee's playing career. I'm not sure how much toughness gets factored into the final votes, but if it was that important, far more players would be in the Hall based on that quality alone. Something tells me, however, that Welker's size will be discussed if he ever gets considered.
Erik Scalavino
Are we starting to see the defense improve going forward, and are we ever going to see it healthy and at full strength?
Nolan Michalski
The trend we've seen the last two games is certainly encouraging. New England's defense has come up with big plays, gotten a bit of pressure on the opposing quarterback, held fast on third downs and in the red zone, and kept the scores low enough margin. And they've done it against some talented offenses. I'm cautiously optimistic about those results, but would like to see more consistency overall, and particularly in the tackling department. The quality there has suffered throughout the season and must improve if the defense hopes to limit the big plays that characterized the pre-bye portion of this schedule.   
Erik Scalavino
Hi guys, great job as usual. Two quick questions: 1) What is the touchdown celebration that Aaron Hernandez did on Sunday [against Dallas]? I love it! 2) Has Devin McCourty made one play this year? I hate to keep harping on him, but his press coverage is poor, his soft coverage is ineffective and now his tackling is atrocious. Thanks!
Graham Smith, Toronto
It looked Hernandez was opening a safe, withdrawing cash, and "making it rain" … but I'll let him explain for himself. He addresses that topic during this week's PFW TV show (Thursday night, 7:30, on Comcast SportsNet New England).
As for McCourty, he's taking his share of lumps this year, but I think he's starting to tighten up his coverage a bit. I'm not ready to abandon ship on him
Erik Scalavino
Hi team, do you happen to know what the Pats record is when wearing the throwback unis? I think it is a winning record, yet my Dad always whines that they always lose.
Brian Koziol
New England is undefeated at home – a perfect 5-0 –when wearing various versions of their throwback uniforms. The first time they did so was in 1994, when they sported 1960s-era outfits and beat Green Bay 17-16. However, they're just .500 – 2-2 – when wearing throwbacks on the road. They beat the Lions in Detroit on Thanksgiving games in 2002 and '10 with the 1985 Super Bowl squad uniforms (the same ones they wore this season against the Jets), but lost to Denver and Miami in 2009 wearing the '60s garb. So, tell your dad to stop whining and embrace the old Pat Patriot gear.
Erik Scalavino