Why is it that other NFL teams have a GM and the Patriots do not? Does President Jonathan Kraft serve as GM?
B Bruin
The Patriots don't have a general manager by title but Bill Belichick has served in that role throughout his tenure as the team's head coach. He has final say on personnel decisions and drafting and that's the way it was even when Scott Pioli was here as his personnel director. So while most teams have a GM to point toward in this regard, in New England it's all Belichick.
Paul Perillo
Every week the so called pros talk about the Pats on defense and how they can't win the Super Bowl with this type of defense. Then I see every week the same so-called pros saying how great the Packers are and even how great the Saints are. Well guess who has the 32nd ranked defense behind only the Pats, yes the Packers. SO don't you all think this team will be just fine in the playoffs behind a stellar offense? Also, didn't we see three straight quarters of shutout football to lead us into the playoffs?
Tommy Raymond
That's certainly the optimist's view of the 2011 Patriots and it's one that many hold as the playoffs get underway. If the Patriots offense continues to play at an extremely high level then yes, I think the team can make it to the Super Bowl. But continuing the type of production it would take to do that throughout the playoffs is almost unprecedented, and that's why many people doubt if a team playing defense like the Patriots can win it all. Personally, I don't see the offense maintaining its 30-plus points per game pace in the playoffs (that's a lot of Ps there, Paulie). Generally when the playoffs roll around and the opponents are balances teams the points drop. If that's the case, as it has been in the last three playoff games, I'm not sure the defense is strong enough to lead the team to victory. And I know it's nice to focus on the last three quarters of the Bills game but does anyone think coughing up 21 in the first quarter will lead to a playoff win? I sure don't.
Paul Perillo
If Bill O'Brien leaves for Penn State and with Steve Spagnuolo getting the ax, does this open the door for Josh McDaniels to return as OC? Thanks and Go Pats!!!
Ryan Blodgett
It's always a privilege to read your piece every Tuesday. I know the Patriots have some of the best coordinators in the league and BB is responsible for the overall personnel especially players on the field. This year was one of the worse defenses I can remember in a long time. My question is, now that Steve Spagnuolo of the Rams has been fired, any chance BB will sign him to take over the defensive coordinator position to free BB to worry about other areas on the team, or is he even a fit in the Patriots system. No disrespect to Pepper Johnson. Again good job with what you do.
Kwame Asiama
Spagnuolo is a highly regarded defensive coordinator who has worked mostly with four-man fronts but given the Patriots penchant for flexibility I could see him adapting. I don't, however, believe Belichick would take on such an established outsider to run the defense. Matt Patricia has worked his way up from a young coaching assistant to serving as the de facto defensive coordinator. I would not be surprised to see him get the official title next season. And let's make one thing clear – the problems on defense are not coaching or system related; it's about the players. There simply isn't enough talent to play much better right now, and until that changes I don't care how great the coordinator is, the defense will continue to struggle.
My first question stems from reports about Billy O'Brien and Penn St. With Spagnuolo out in St. Louis, what are the chances the boy wonder comes back as OC? I assume people have to be thinking BB's tenure is closer to over than beginning and it seems Josh McDaniels would have to be thought of as a potential replacement despite his track-record post-Foxborough. My second is if this team reminds you any of the Colts team that won in '06. Their D was the worst the entire year, partially due to missing an injured Bob Sanders. Now, I'm not trying to say Pat Chung is vying for Defensive Player of the Year like Sanders, but could his, and Spikes' return be what this D needs?
Pascal Rawls-Philippe
A return for McDaniels is not out of the question but I'd consider it unlikely. First, he's still under contract in St. Louis and could return there under the new regime. Second, I'm not sure he'd want to come back here and do something he's already done, i.e. lead an exceptional offense led by Tom Brady. I think he'd rather go somewhere (Kansas City has been a hot rumor) where he can show the league that it wasn't just Brady that made him a bright offensive mind. I also don't like the whole coach-in-waiting scenario. To me these never seem to work. The Chiefs have tossed this around with Romeo Crennel staying while McDaniels comes in as the OC and HC in waiting. I don't see Belichick being too high on that type of situation. If the Patriots believe McDaniels is a potential replacement for Belichick then it's probably best to just wait it out.
There are some similarities to these Patriots and the 2006 Colts – although it has nothing to do with Chung's return. That Indy team was quite fortunate not to face a really high powered team in the playoffs. The Colts played run-oriented Kansas City, run-oriented Baltimore and run-oriented Chicago in the playoffs. The only passing team they saw was the Patriots, and let's remember the 2006 Patriots bore very little resemblance to the machine that was unveiled the following year. Brady was merely good then, not superhuman like he is now. And even with Reche Caldwell and Jabar Gaffney as his leading targets, Brady still put 34 points on the board and carved up Indy enough to win. The similarity is the Patriots would not likely be seeing any real strong offenses until a potential Super Bowl matchup with Green Bay or New Orleans. Otherwise, the teams they figure to play are mostly limited on offense – much like Indy in 2006.
Paul Perillo
I love reading this section, it really makes my week. I noticed that last time the Bills won against us years ago with the 31-0 score, at the end of the season the Pats paid them back with a 31-0 score of their own. This year, the Bills came back from a 21-point deficit to win in Week 3. Could that explain why we let them get the 21-point lead? Just so we could overcome it and pound them the rest of the game? Sure seems like a plan rather than just coincidence to me. I hope this is the case because otherwise I cannot see how we would play so differently between the first quarter and the rest of the game. What do you think? 
Tom Leavitt
Yes, I think that's it.
Paul Perillo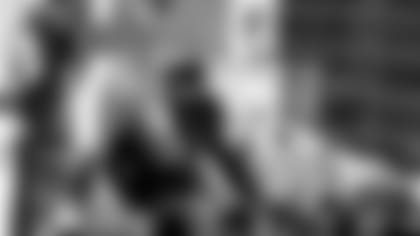 Thanks for taking my question, Gents and Happy New Year. How come Devin McCourty cannot jam a receiver? He plays 10 yards off a receiver and still can't stay with them. Doesn't it make more sense for him to try and disrupt a route and hope for pressure? I mean, this soft zone coverage obviously isn't working.
Frank Novio
McCourty has played a lot of man, a lot of zone, a lot of press and now even safety but regardless he's struggled to duplicate his excellent performance from last season. His current shoulder problem is likely preventing him from playing as physically as he might with receivers at the line but overall this simply has not been a good season for him. And that's been especially so when receivers have tried to beat him deep, which is seemingly every week right now. He hasn't been in good position to cover a deep ball virtually all year long. I'm not sure what the answer is but my guess is team's did a lot of film work on him during the offseason and discovered some flaw to his game that went undetected last year. Teams are now taking advantage of whatever that is and now it's up to McCourty to adjust his game. He's obviously still young and should improve, but 2011 has been a season he's like to forget.
Paul Perillo
Do you think the Patriots are so good they try to see how many points they can spot their opponent before actually trying? But seriously what is the cause of the slow starts? Great win and the defense looked stellar. Keep up the good work you guys.
Kurt Osborne
The defense looked stellar?? Wish I had you grading my papers when I was in school about 100 years ago, Kurt. Look, Bill Belichick doesn't have the answers as to why the Patriots continue to get off to such slow starts every week so I certainly don't. I think it might make some sense if we opt to get the ball at the start of the game instead of deferring every time we get the option. I know Belichick likes the potential to get back-to-back scores at the end of the half and start of the second, but taking the opening kickoff down the field might help the defense get off to a better start than they have recently. The Patriots are falling behind and when the offense hasn't been sharp early – like the last few games – the deficits have grown. Maybe things would change if the offense opened up with the ball for a change.
Paul Perillo
With Patrick Chung back and Devin McCourty seeing some time at safety, do you seeing this as the best scenario for the secondary moving forward for the playoffs?
Bill Sackett
McCourty is a corner and I expect him to see the majority of his time there in the playoffs. He and Kyle Arrington are much better at the position than any other options currently on the roster. Chung and James Ihedigbo will likely be the safeties. Belichick will likely continue moving people around in sub packages as he searches for answers to slow down the passing game. I'm not sure having McCourty at safety was all that successful, either. The Patriots allowed 21 quick points and were under siege until the offense took the game over. I just don't think there's enough depth at corner to consistently play McCourty anywhere but there.
Paul Perillo
Why have the Patriots suddenly gone back to using a fullback? Week 17 seems like an odd time to change the running game up.
Pat S.
Injuries along the offensive line prevented Belichick from continuing to use players like Donald Thomas and Ryan Wendell as the fullback in goal line situations. Those guys have served in that role all year depending on the game and situation. So with Logan Mankins out the backup guards had to be ready to play their normal spots. Belichick decided to sign Lousaka Polite to fill the role of a more traditional fullback. Whether he sticks around for the playoffs remains to be seen, but don't think of Polite much differently than Thomas or Wendell when they've served as the blocking back on the goal line.
Paul Perillo