What's the deal with the Tom Brady contract? Are they close to a deal with him? And if they don't re-sign him do you think Brian Hoyer or Zac Robinson is ready to step in and be the quarterback of the future?
Will Harrigan
There has been very little talk of a contract extension for Tom Brady but I have to think it's being discussed quietly behind closed doors. Brady will be 33 before the start of the 2010 season and entering the final year of his current deal. He's certainly in line for a very lucrative contract given the money that some his peers have received since he inked his $60 million deal back in 2005. Peyton Manning, Ben Roethlisberger, Philip Rivers and Eli Manning all received in the neighborhood of $100 million in recent years so it would be understandable if Brady were looking for something similar. I believe he'll be re-signed at some point in 2010, likely before the start of the regular season. I do not believe Hoyer is anywhere near ready to be the quarterback of the future and based on what little I've seen of him (practice, preseason, limited regular season) I don't believe he's physically gifted enough to be the team's long-term answer. I haven't seen Robinson at all (other than rookie mini-camp) so to make any assessment of him at this point would be premature. My guess is if the Patriots decide not to re-sign Brady, which I think is unlikely, then his replacement is not currently with the team.
Paul Perillo
Hey, this is the first question I've asked but I hope it will be answered. First will Logan Mankins be re-signed? He's better then Matt Light and Stephan Neal and he holds the line down. When will Wes Welker be back in the mix of things? When will Tom Brady be re-signed? And why did we draft a corner in the first round? Our special teams weren't that bad last season. We need players who will make impact on defense.
Jake Gobeille
Glad to have you aboard, Jake, but I wish I could say I agreed with all of your points. We get off to a great start with Mankins. I share your enthusiasm for him and believe the Patriots should do their best to re-sign him. There was some talk this week about the sides discussing a contract but Mankins' representative said they were still quite far apart. He is a restricted free agent so his ability to leave right now is totally reliant upon the team wanting to trade him, which isn't about to happen. But New Orleans' Jahri Evans recent deal (seven years, $56.7 million) might make re-signing Mankins more difficult next year when he becomes unrestricted. The time to extend him is now and hopefully the sides will come to an agreement.
Welker also has been in the news lately with both he and owner Robert Kraft stating that the rehab is going nicely. He will be back at some point in 2010 but right now it's impossible to know exactly when. I still think he'll need at least a few weeks of the regular season before he's able to suit up, but stranger things have happened.
I just gave my take on Brady's situation … he'll get re-signed at some point in 2010.
I have to cut ties with you on your last point. The Patriots special teams were terrible at worst, inconsistent at best during the 2009 season. They need to improve in virtually every area. Devin McCourty was not drafted simply to play special teams, though. The Patriots think he's a terrific cornerback and he should compete for playing time right away. If he doesn't, then I'd agree that it was a waste of a first-round pick. I don't believe that to be the case, however.
Paul Perillo
Looking at the Patriots defense and the number of interesting defensive backs they have I wonder if they are thinking of running some more oddball defenses as part of their package. Specifically, how about a three DL, three LB, four DB set with a "monster" who might line up anywhere. I think either Tully Banta-Cain or Brandon Meriweather or maybe Patrick Chung might qualify as a versatile monster. I suggest this because they seem to have so much depth in the defensive backfield and less up front. Heck, they were running two-man defensive lines with some frequency during last season.
John Gawienowski
I'm not a huge fan of gimmicks because they generally are used to cover up a weakness. In spots they can work but over the long haul it's hard to get away with "fooling" everyone. With the specific gimmick you suggested, I think you're leaving yourself a bit vulnerable to a physical running game. Last year against Baltimore the Patriots had eight and nine guys up front at times and still couldn't stop the Ravens from pounding it down their throats. Now you're asking six guys to do it – seven if you count your monster – and some of those guys would be undersized based on your alignment. First, I don't think the Patriots have a difference-maker on defense worthy of such a role as you're suggesting. Derrick Brooks with Tampa Bay back in the day? Sure, but the Patriots don't have that player at this time. Meriweather would get overpowered if he were forced to play around the line of scrimmage too often. Banta-Cain doesn't have the kind of speed and athleticism to succeed to far off the line. I still think the Patriots will stick with their 3-4 base defense and with some added experience hopefully the group can make some progress. Vince Wilfork, Ty Warren and Gerard Warren along with Mike Wright, Damione Lewis and Myron Pryor give Bill Belichick some options to work with up front. The linebackers will be a bigger question, but the potential is there for some added youth and athleticism at the position. I don't think we're ready to re-invent the wheel with some exotic schemes just yet.
Paul Perillo
What's all this fuss about the Jets? Are they seriously going to rely on LaDainian Tomlinson, who's best days are behind him by far, and unproven draft pick Joe McKnight? Without Thomas Jones I can't see this running game getting anywhere, even with Shonn Greene. Antonio Cromartie is overrated like crazy, and the move to bring in Santonio Holmes doesn't help them at all. What they need is a Wes Welker. Also, who do you see starting at the outside linebacker position? Do you see the Patriots making a trade for a veteran Pro Bowler (James Harrison, maybe?) or will they sit and wait for either Pierre Woods or Jermaine Cunningham to develop into a star? Pierre Woods is a long shot in that perspective, and Jermaine Cunningham is a bust to me because of his lack of instincts, a necessary talent in Belichick's 3-4, two-gap scheme.
Menachem Bronstein
I'm not ready to anoint the Jets as Super Bowl favorites just yet, but I think they are ready to answer some of your concerns. Specifically, no the Jets aren't relying on Tomlinson or McKnight at all. They want Tomlinson to fill in as a backup and McKnight perhaps to fill a third-down role as a receiver and a return man on special teams. If you can't see how the Jets running game is going to get anywhere without Thomas Jones I'd suggest popping in some tapes of last year's playoffs and watch Shonn Greene. It was Greene and not Jones who handled the bulk of the ball carrying duties for New York in the postseason and he'll do so again. LT will chip in to keep Greene fresh, which should help him as well. Holmes is a terrific receiver who was only available because of off-field trouble. Now if you're going to tell me he'll have more off-field troubles while in New York I wouldn't necessarily disagree. But he's an excellent player who has produced on the big stage for Pittsburgh in the past. On paper, that's an excellent addition. And Antonio Cromartie is replacing Lito Sheppard – again, a significant upgrade on paper. None of us knows how any of these moves will turn out, but to suggest they were all poor decisions is little more than wishful thinking.
As for the Patriots it looks like Tully Banta-Cain and Derrick Burgess, the same two who finished last season, will be the starters at outside linebacker. Woods is a special teamer at this point while Cunningham will likely need some time to develop. I am interested to know how you've determined Cunningham lacks instincts, though. That's quite a trick without ever having seen him play at the NFL level. Maybe you should be a scout.
Paul Perillo
I'm curious to know what you guys think of RFA Ray Edwards who is 6-5, 268. After playing four years as a DE in a 4-3 defense, do you think he could switch to OLB in a 3-4 scheme? After getting 8.5 sacks last year, could he be the answer to our pass rush problem and what would you give up for him?
Danny Couillard
Edwards certainly has the size to play on the outside and could likely even shed a few pounds to add to his mobility if necessary. I'm not familiar enough with him as a player to know if he'd be comfortable playing off the line and dropping into coverage, though. He has shown the ability to rush the passer, although with Jared Allen on the other side my guess is he doesn't receive a lot of attention in terms of double teams and such. I also would point out that being a restricted free agent doesn't make it easy to trade for the player. It would likely cost a significant amount in terms of both compensation to the Vikings and in money to Edwards. I'm not sure I'd be willing to give up both for a player I'm not sure would be able to make the transition he would need to in order to make the trade viable. But I do share your enthusiasm for Edwards, who showed in the playoffs last year that he could make plays.
Paul Perillo
I was wondering what do you think Torry Holt's role will be on the Pats?Steve Frost
He'll play wide receiver.
Not enough info??? OK, I think Holt will work out of the slot and hold down a starting spot until Welker is able to return to full strength. Holt is a savvy veteran who knows how to get open and still has great hands. I think he can make some plays underneath despite the loss of his top-flight speed. He should fill in nicely as a complementary piece until Welker gets back.
Paul Perillo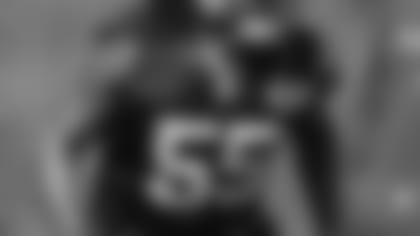 ]()I would like to say thank you to the writers at "Ask PFW." This series is one of my favorites to read during the week with a lot of insight and seemingly unbiased opinion. With that being said, I was wondering why Gary Guyton is not being considered as one of the linebackers in this coming season's rotation? I have heard the talk about Brandon Spikes and Tyrone McKenzie, but what about the guy that started in the middle of the 4-3 when Jerod was injured and next to Mayo all year? He can only improve. You say that he is better suited as an outside linebacker in the 4-3, but I think he's an athletic football player who can contribute in any scheme. Show the guy some respect PFW! He worked hard to be on the field as much as he was last season and I don't see his work ethic changing. No one has seen Spikes or McKenzie on an NFL field. I would give the nod to Gary. Great job guys! *Michael McKenna*
The biggest drawback of following Erik Scalavino in the "Ask PFW" rotation is cleaning up his messes every week. You wouldn't believe the amount of times I have to bail him out. I am assuming that's what the case is here … Erik must have listed his depth chart at ILB and left Guyton out of the mix?? Well, every once in a while, as much as it pains me, I must agree with the pompous one. I like Guyton and believe he's done as well as could be expected over his two seasons. I don't think he's a perfect fit at either inside or outside linebacker in the Patriots 3-4, however. I don't think he's big enough to hold up setting the edge on the outside and I'm not sure he's strong enough to take on guards on the inside. He's better suited for the latter, in my opinion, and Belichick must agree since that's where he's put Guyton for most of his two seasons. I believe Guyton will be in the mix with Spikes and McKenzie but more importantly I could see him working in subpackages while roaming the underneath zones in coverage and perhaps being employed as a blitzer from time to time in order to utilize his speed. I'm not looking to run Guyton out of town; I'm just looking for spots that might best maximize his abilities.
Paul Perillo
Although I may dislike making judgments on the Patriots before training camp even opens, almost everyone says that the pass rush is going to be lacking - and I would tend to agree looking at the team on paper. So, let's assume for a minute that you're Belichick and you know that your team is going to struggle to get to the quarterback. Do you plan to call more aggressive blitzes this year? Do you change your defensive philosophy to adjust to your personnel, or continue to design a separate game plan for every game you play?
Avi G.
I'm going to take what's behind Door C, Monte. Belichick has and always will be a game plan coach. That means exactly what you said in your last point – he'll design a separate game plan for every opponent the team faces. Belichick is always looking to exploit matchups and weaknesses and he'll continue to do so. If that means more blitzing against teams that show they're susceptible to the blitz, he'll do it. Others like Indy who generally exploit that kind of approach may see Belichick flooding the zones with extra defensive backs. The point is it's impossible to know for sure how Belichick plans to use his personnel heading into a season when the plan can and will change on a weekly basis.
Paul Perillo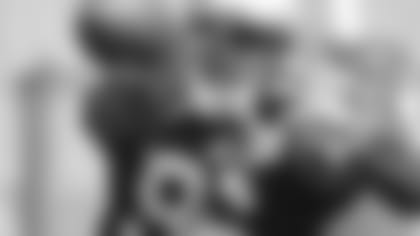 ]()I was looking at the depth chart at linebackers and in your opinion what players will stay and which ones will be gone. Do any of them have a chance staying on the team as a special team specialist? *Robert Harrison*
Linebackers always have a chance to stick around based on special teams since there are among the most athletic players on the team. Pierre Woods has been largely a special teams performer for the past several years. Larry Izzo was before that. In terms of the current roster I'd say that Jerod Mayo, Brandon Spikes, Tully Banta-Cain, Jermaine Cunningham, Gary Guyton and Tyrone McKenzie are most likely locks, Derrick Burgess and Pierre Woods are likely to stick around while there may be another spot among Rob Ninkovich, Shawn Crable, Eric Alexander, Marques Murrell, Bruce Davis and Thomas Williams. If Murrell were to make it he would likely be a special teamer, as would Alexander. I don't know a lot about Davis and Williams other than that they were on the practice squad for part of the season. I didn't get to watch them in training camp and I look forward to doing so. Ninkovich showed some promise as an outside guy and if he improves perhaps he could earn some playing time and make a veteran like Burgess or Woods expendable. This is a largely unproven position and I think it would be premature to anoint anyone (other than Mayo) a starter at this point.
Paul Perillo
Do you see Brandon Spikes starting over Gary Guyton at ILB? We could use a fast OLB and Guyton has the speed for it but I don't know if he can cover that great. Your thoughts about this? Also since Adalius Thomas is gone who is starting at OLB with Tully Banta-Cain?Dylan Kennedy
I gave my thoughts on Guyton a few posts ago but to reiterate, I don't believe he's big enough at 6-3, 245 to hold the edge as an outside linebacker. His ability to cover would be the least of my problems. I'd be much more concerned with the opponent running the ball right at him. I do believe Guyton's speed would be an asset on third downs, though, as he could roam the underneath zones in coverage while also potentially filling a role as an extra pass rusher on blitzes. I also think Derrick Burgess is the most likely candidate to start at outside linebacker opposite Banta-Cain, although I realize Dylan's question was likely sent before news of Burgess' re-signing had surfaced.
Paul Perillo