Foxborough, Mass. - It was a curious undertaking to many when the Patriots announced wide receiver Bethel Johnson was deactivated from the active roster before Sunday's 24-10 win over Miami.
The fact that Johnson was left off the active roster against Miami was especially interesting considering the Patriots were without injured wideouts Deion Branch and Troy Brown, arguably their best and most experienced receivers, respectively. It left the team with just four active receivers, including rookie P.K. Sam and Kevin Kasper, who signed earlier in the week. Starters David Givens and David Patten combined to catch five passes for 61 yards in a game where the Patriots completed just seven passes for 76 yards and struggled in the passing game, failing to complete a pass during the second half.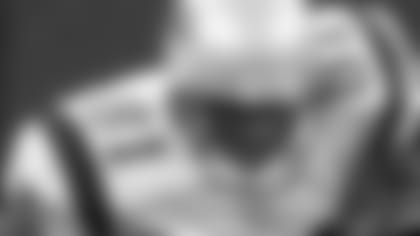 ]()The decision seems to have surprised Johnson as well. The second-year receiver, who now has two catches through the first four games, spoke during the open media session Wednesday but seemed at a loss when asked what the coaching staff needs to see from him on a weekly basis.
"I have no idea, really," Johnson said. "I mean I just go out and do my job and if you like it, you like it. I am going to go out and do what I have to do to try to eliminate the situation that we're in."
The current situation surrounding Johnson is a step back after a successful rookie season in which he led all AFC kickoff returners with a 28.2-yard average, returning 30 kicks for 847 yards. The second-round draft choice also contributed on offense, catching 16 passes for 209 yards and a touchdown during the regular season, and hauled in a 41-yard touchdown pass in the opening round playoff win over Tennessee. He was clear in saying that he hasn't been meeting his own expectations.
"Well ... I'm not. Like I said, I am disappointed in some of the things that I have done because I have worked hard this summer to get myself where I needed to be and things like that," Johnson said. "And sometimes when things don't tend to go the way you perceive them to, then you kind of … mentally it challenges you. So I think mentally this year has been more challenging than my rookie year because I worked on different things to get myself out there. So that's probably been the biggest thing for me this year."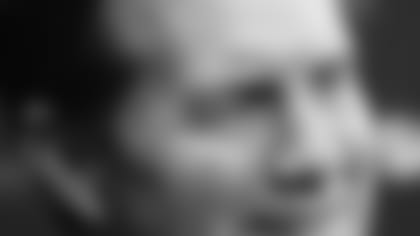 ]()Head coach Bill Belichick reiterated Monday that it was a "coach's decision" and said there were no disciplinary reasons why Johnson was left off the active roster.
"You have 45 players you can activate," Belichick said. "It's not always the same ones every week. [You] pick out the ones you think will give your team the best chance to win. It's the same every week. We weren't playing Bethel there that week. That's a week-to-week decision."
Johnson, who found out about the deactivation on Saturday morning, said no one attempted to explain to him why he would sit out, and he hasn't talked to any members of the coaching staff about the decision.
"I just go by the decision," Johnson said. "Whatever they make you have to go with. You have to adjust, but my role has been the same. You can't do anything about it."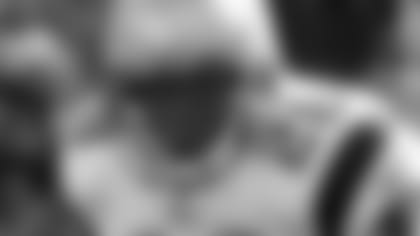 ]()Branch, Dillon in Doubt** The Patriots released the first injury report of the week Wednesday, leaving plenty of concerns about the immediate future of Branch and running backCorey Dillon.
Branch hasn't seen the field since he suffered a knee injury against Arizona on Sept. 19 and is again listed as doubtful this week. His absence, along with that of Brown, was felt when the Patriots had only four active receivers against Miami. If Branch is unable play against Seattle, it will mark the third-straight game he has missed following the team's bye week. No prognosis has been given about his injury.
"When you lose Troy Brown and Deion Branch, you are losing a significant part of your offense," Tom Brady said. "We all have to pick up a little bit of the load that they left behind. That is just the way that it has to be. As we move further along into the season, every team is going to have depleted players."
Dillon, meanwhile, is listed as questionable with a foot injury and was not at practice Wednesday. He left Sunday's game in the third quarter following a 36-yard run and returned to play just one play in the fourth quarter. The Patriots turned to reserves Patrick Pass and Rabih Abdullah while protecting a 14-point lead, but were forced to punt on each of their next three possessions. Dillon was present in the locker room Wednesday but did not speak with the media.
"I don't think I'm inclined on speaking about the injury," Dillon said after Sunday's game. "It was a coaching call. Me, being who I am, I have to follow the rules and that's where we left it. I feel good."
Brown (knee) is officially listed as questionable this week, while Brady and backup quarterback Jim Miller are both listed as probable with shoulder injuries. Cornerback Tyrone Poole (knee), who did not play against Miami, and running back Kevin Faulk (knee), who saw limited action, were both removed from last week's injury report.
Quick Hits
From the secret weapons department, Belichick paid a big compliment to Seattle Pro Bowl special teams player Alex Banister. "In Alex Banister, they have probably as good of a player as I've ever coached against on special teams. This guy is really an exceptional, exceptional player wherever he is on the field, whether he's rushing kicks or covering them. He's a big-time player and someone we're going to have to account for." ... Belichick said he has been happy about his three-player rotation of Rosevelt Colvin, Willie McGinest and Mike Vrabel at outside linebacker. "I think that's been a good rotation. All three guys are playing about the same, and I think they're all contributing. I think they've been productive and they work well together. I've been happy with what they're doing, I mean, it could be better, I'm not saying that, but I think it's good, and it could be better."