Cut-down day came early for a half dozen Patriots. As Labor Day Weekend commenced late Friday, six players found themselves out of work.
The team released Andrew Walter, the second backup quarterback to be let go by New England this week, as well as another somewhat surprising cut – versatile backup offensive lineman Billy Yates. The club also parted ways with LB Vinny Ciurciu, WR Robert Ortiz, DB Roderick Rogers, and DL Stephen Williams.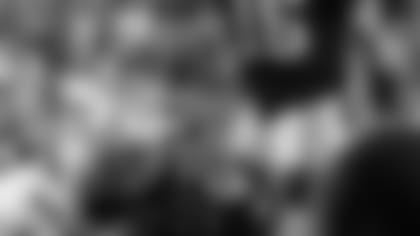 ]()There were various schools of thought on Walter among pigskin pundits following Thursday night's preseason finale against the New York Giants, in which the fifth-year QB didn't make an appearance. One theory was that he'd solidified the backup job to Tom Bradyand the Pats wanted to see as much of rookie Brian Hoyeras possible. Another was that Walter was expendable, so why waste time playing him. It now seems the latter was more along the lines of what head coach Bill Belichickand his staff were thinking.
With just Hoyer currently on the roster to back up Brady, a former NFL MVP, there've been whispers in the media recently that New England is interested in acquiring Eagles backup A.J. Feeley. However, is it possible the Pats will do what they did for much of the 2006 season and go with just two QBs to start this season?
"That's really a hard question to answer. I'm not sure," Belichick told reporters on a late Friday afternoon conference call. "We'll have to wait and see what our different options are. Not only what players are available in one way or another, but also in terms of how we want to manage our roster.
"There are so many moving parts to all the process with different positions and the overall makeup of the team, and looking at the 45-man active roster [on game days], and then the different players that might or might not be available throughout the league. It's a possibility, not a certainty. We'll just evaluate it on a case-by-case basis as to how we feel the best makeup of our roster for this year will be."
Patriots fans have been intrigued by what they've seen of rookie Julian Edelman, a college quarterback at Kent State who's converting to receiver and kick returner with New England. Belichick shot down any ideas, though, that Edelman's previous experience under center make him a candidate to be part of the QB mix for the Pats.
"I don't think that's really much of a factor," Belichick stated. "He's worked as a receiver and a returner, and we feel that's really his position. That's where he'll continue to get most of his work in. And he needs it there, too. You're talking about a guy in that position in the National Football League. There are a lot of things he needs to learn and practice. He works hard, don't get me wrong. But I would see him more at those positions than at quarterback."
So, what was it about Walter that led Belichick to determine that he wasn't a fit in the Patriots offense? Belichick was characteristically circumspect when pressed for details.
"Andrew had a lot of positives," he insisted. "We talked about those when we signed him. And I still think they exist, it's just … there are a lot of players we release that are talented players that have played in the league or will play in the league or will be competitive to play in the league and … we can't keep them all."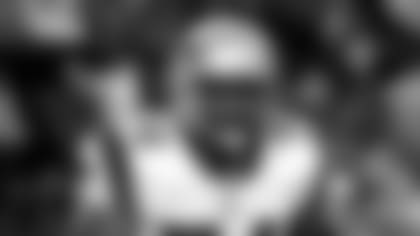 ]()That includes the likes of Yates. Throughout his five-year career with the Patriots, the 6-2, 305-pounder has been a valuable fill-in along the interior o-line. On numerous occasions, he was called on the start and did so respectably, as Belichick pointed out.
The head coach also noted how difficult this process of making final cuts is not only for the people who receive them, but also for those who make them.
"It's never easy. It's the hardest couple of days of the year for, I'm sure, all the coaches in the National Football League. To tell players who've been working hard this year, and in other cases, maybe a lot of years before that, such as Billy Yates, that you're going to have to release them today. It's a tough conversation to have.
"Billy's been one of our really solid guys through the years," Belichick added. "Very dependable, very tough. Comes to work every day. Gives you 110 percent. Really is a guy that every coach would love to have on his team. That was a hard one."
And with six cuts having been made today, Belichick will have 13 more hard ones to make by Saturday afternoon, when the NFL mandates that all 32 teams be down to their 53-man roster limit. By Sunday, the teams will have the opportunity to sign or re-sign eight additional players to their practice squads.