The Patriots acted on a long-anticipated move Friday afternoon, announcing they released linebacker Andy Katzenmoyer.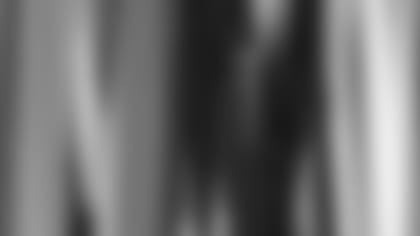 ]()
            After a promising rookie season in 1999, Katzenmoyer's career was knocked off track by neck and back injuries that caused him to miss all of last season and half of the 2000 campaign. Taken with the 28th overall pick of the 1999 draft, Katzenmoyer started 14 of the 24 games he played for New England.  

Katzenmoyer was thrust into a starting role as a rookie when Ted Johnson was lost for the early part of the 1999 season with injury. In his first seven games, the Big Kat recorded 73 tackles, 2.5 sacks and a 57-yard interception return for a touchdown. He had at least 10 tackles in five of those games and appeared to be a relentless pursuer of the football.
His production dropped off after the initial surge, and over his final 17 games he had just 56 tackles and one sack. During the stretch he never posted more than eight tackles in one game, and he had five or more stops just four times.
The 2000 season ended when Katzenmoyer was forced to have surgery to repair a bulging disk and pinched nerve in his neck in November. He then suffered a setback last summer on the first day of contact drills in training camp. He briefly bolted camp after a July 26 practice during which he felt pain in his neck. After returning and speaking with the coaching staff, Katzenmoyer did work on the sidelines throughout the remainder of camp.
Katzenmoyer never returned to full duty with the team, and he was officially placed on injured reserve for the second consecutive season on Aug. 28, just before the team needed to get down to the 65-man roster limit before final cuts. At the time he said he still loved playing football very much and that retirement was not a consideration for him. Now if his career is to continue, it will have to be elsewhere.
With the move, New England has 75 players signed to its roster, not including the six draft picks who have yet to officially ink deals