This offseason has a very 2007-like feel to it.
Back then, Bill Belichick'sPatriots acted early and often to acquire talented veteran players to fill specific areas of need on their roster. Wide receiver was perceived to be the most pressing, so New England went out and acquired Randy Moss, Wes Welker, Donté Stallworthand Kelley Washington.
Ever since Asante Samuel, Randall Gayand Eugene Wilsondeparted via free agency a year ago, the consensus seemed to be that the defensive backfield had become the glaring problem.
So, the Pats have begun taking steps to address those concerns by signing veterans Shawn Springsand Leigh Bodden. They may continue to add talent at DB later this month in the NFL Draft.
In both Springs (6-0, 204) and Bodden (6-1, 193), the Patriots have acquired players who are above average in size for the position, something New England has lacked throughout the Belichick era. In Springs, they have a seasoned veteran (he turned 34 last month) and former Pro Bowler (1998); the 27-year-old Bodden, while not possessing a résumé comparable to Springs', is in his athletic prime and has shown the most potential while in a Patriots-like defensive scheme under Romeo Crennel in Cleveland.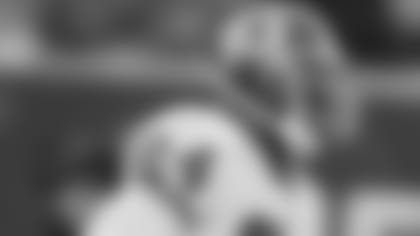 ]()Springs, a former first-round pick by Seattle (third overall in 1997), spent seven successful seasons with the Seahawks before signing with the Redskins as an unrestricted free agent in 2004. He is a proven playmaker, having started 147 of his 157 career games, registering 662 tackles (568 solo), 32 interceptions (two for touchdowns) and 137 passes defensed.
In addition, Springs has 8.5 sacks, becoming the only defensive back – and one of only five players ever – in NFL history to lead his team in sacks and interceptions in the same season (he accomplished the feat with Washington in 2004). His release by the Redskins this winter was seen as both a cost-cutting move and a focus on younger players at the position (i.e., DeAngelo Hall, Carlos Rogers).
Though relatively durable during his 12-year NFL career, Springs has played just nine games in two of the past three seasons. He is convinced, however, that he still has good football years left, as are the Patriots, who signed him to a reported three-year contract worth upwards of $13.5 million with incentives.
"I have veteran experience that I can bring to the team, but I can really run and I still feel like I can run and I can play at a high level," Springs told reporters during his introductory conference call with the New England media.
"Obviously, seeing that in the games I played last year, matching up on different guys. I feel I can still compete at a high level, and basically, I'm just coming in to just do my part on the team and help out any way I can."
One of the ways he might be able to help out, given his size, is at safety, if need be. But Springs said he and Belichick had yet to discuss what specific role or roles he'd be asked to play in New England. The obvious draw for Springs, who has never played in a Super Bowl, was having the chance to contribute to a perennial championship contender.
"I knew about the Patriots organization and how they believe in winning and the job that [Patriots owner Robert] Kraft has done over there – him and coach Belichick.
"Being a football player," he continued, "ultimately you want to go somewhere where you're going to win and compete and get a chance to play in the postseason and maybe get a ring. You see them on TV all the time and everybody around the league watches them, so why wouldn't you go to a place like that?"
]()Bodden expressed similar sentiments during his first Q&A session with reporters after signing on with the Pats. After being traded from Cleveland to the winless Detroit Lions last year, Bodden said he was ready for a fresh start when he was cut following the season. New England seemed like the perfect place.
"It felt right from the start. New England was one of the teams I was hoping was interested in me because of what Mr. Kraft has done with the organization, the success that they've built and obtained over the years, and to just play for a coach that knows what he's doing and really knows how to win. That's definitely what I wanted to come to: a winning organization."
Unlike Springs, Bodden did not have quite the pigskin pedigree upon entering the NFL. He earned a job with the Browns as an undrafted rookie free agent in 2003. Primarily a special teams player at first, it wasn't until his third season that he became a full-time starter at corner. By 2007, under the direction of Crennel (the Pats' former defensive coordinator), Bodden blossomed, starting every game that season and leading Cleveland in interceptions with six. He also had a personal-best 92 tackles on the year.
Pro Bowl wide receiver Chad Johnsonof Cincinnati has said that Bodden is the corner that has given him the most difficulty over the years. It's that kind of potential the Pats are hoping to tap from Bodden this year. His one-year contract may help fuel Bodden's desire to show that he is among the NFL's most talented young corners.
"I'm always up for a challenge against big-time receivers. I feel like if you can do well against them, then your peers will respect you. That's really all I can ask for."
Springs, meantime, is hoping to absorb New England's complex defense quickly so he can have an immediate impact. He admitted he isn't very familiar yet with the Pats scheme.
"Just from what I've seen on tape, from watching their games, or if they played the same team we had. I haven't really sat there and studied, I just know they're a pretty good defense."
One that should be better with him and Bodden on board.