CB Deltha O'Neal. AP Photo.


He's not old. He's just middle-aged by NFL standards.
At 31, Tom Brady's got a long way to go before he qualifies for senior-citizen discounts, but he's old enough to know his own body and he's certainly old enough to know what needs to be done once the regular season starts, even if he doesn't get a chance to do it on the practice field.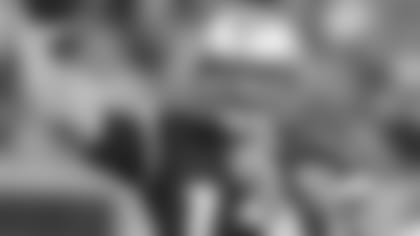 ]()With that said, Brady doesn't appear too concerned about missing the entire preseason due in large part to a sore right foot that kept him on the sidelines for at least the final two games. In his own words, New England's franchise quarterback has put the injury behind him – "I think we've moved past that" – and is ready to focus on Sunday's season opener against the Kansas City Chiefs.
"Throwing so many footballs over the course of my life, it's not like I need to learn how to throw a football or take a drop and make a read," Brady said Monday. "All the plays that are in the playbook are ones that were put in when I was here. I was a part of all those conversations and why we were doing certain things.
"The fortunate thing for me is I've played in about 130 games, so I know that speed, my body knows that speed and hopefully I can rely on the past history I have playing. I'm pretty confident I know the situation and I think I understand what it takes to move the field and get the ball in the end zone."
Brady doesn't have to look far to prove his point. Last year, wide receiver Randy Moss sat out the entire preseason and ultimately set an NFL record with 23 touchdown catches.
"It didn't affect him a whole lot," Brady said. "I'm hoping it doesn't affect me a whole lot."
While Brady wouldn't say for sure whether or not he's starting this weekend, all signs point to his much-awaited return against Kansas City. The two-time Super Bowl MVP chalked up his preseason absence to head coach Bill Belichick's discretion and said he would've played if it were up to him, but "those questions aren't always up to me."
"Coach made the decision and said, 'Head home, relax and we'll see you tomorrow,'" Brady said. "I take the cue from the coach. That's what he wanted me to do, so that's what I did."
Another positive sign is Brady's presence on the practice field. He participated the past two days and expects to be in full pads the rest of the week, indicating he's on track to make his 128th consecutive start Sunday when the Patriots host the Chiefs at Gillette Stadium.
"I've been getting progressively better over the past couple of weeks and I'm excited for the start of the year," Brady said. "All the preparation we've had for many months is focused on this and I think we're all trying to get up to speed on a team we haven't played too often and trying to understand what we're going to need to do and what they do well.
"There's going to be a lot of energy and the guys are excited to see what we can put out there."
Asked at one point to give a percentage on the health of his foot, Brady balked and said, "Coach hates percentages, so I usually don't give them." The bottom line is he's put the past behind him and is ready to focus on the start of a new season, which, even in his "old age," still gets him fired up.
"This is a great job," Brady said. "I think it challenges – especially in my position – all my emotions and all my energies, mentally, physically and emotionally. The best part of the competition is you get a test every week and I'm excited to see how I perform this year and how well our team performs. Being a part of this team and having a coach like we have, I know we always feel like we're in a position to win, even before we step on the field.
"As players, we can't screw that up. I hope we don't."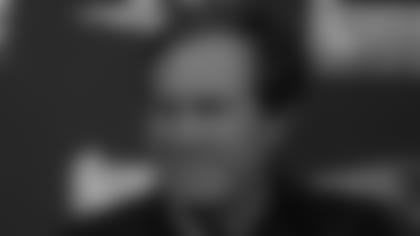 ]()Twenty-four hours after the surprising release of Chad Jackson and John Lynch, the Patriots continued to reshape their roster Monday with six more transactions, highlighted by the signing of two-time Pro Bowl cornerback Deltha O'Neal.
A former first-round draft pick, O'Neal spent four years with the Denver Broncos and another four with Cincinnati before the Bengals released him on Saturday. O'Neal could compete for a starting role at left cornerback – a spot vacated by the release of veteran Fernando Bryant.
"We'll see how he works into the whole mix," Belichick said. "We played him last year in Cincinnati and I did some work on him going into that game. He is a very athletic corner – good ball skills [and a] pretty big guy who goes up and plays a lot of press coverage."
O'Neal is also efficient on special teams. The Patriots learned the hard way when he beat them on a 57-yard punt return for a touchdown in Denver's 30-26 loss at Invesco Field in 2003.
"We've seen the back of his jersey on that a couple of times," Belichick said.
The Patriots also released tight end Stephen Spach (to make room for O'Neal), added guard Jacob Benderand tight end Tyson DeVreeto the practice squad and claimed tight end Jason Pociaskand tackle Mark LeVoiroff waivers. The Patriots have 54 players on their roster, including Kevin Faulk, who is exempt due to a one-game suspension.
"It's been a busy few days," Belichick said. "We've had a lot of roster transactions and I'm sure there'll be more before the week is over."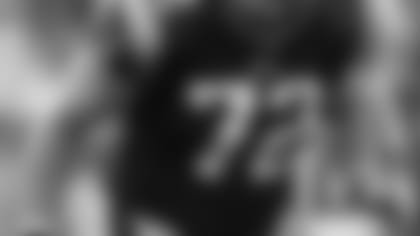 ]()Veteran left tackle Matt Lightis ready for Sunday's opener after making his preseason debut last week against the New York Giants in New England's final exhibition game. Light missed most of training camp and the preseason with an undisclosed injury before returning to the field Thursday night.
"I was able to get out there and knock the rust off," Light said Monday. "I feel good about where I'm at right now."
So where was he all summer?
"I spent most of my time with the trainers," Light joked. "They're great people and I got to know them real well."
The offensive line remains in flux with right guard Stephen Nealon the physically unable to perform list and a handful of newcomers popping up this week through the waiver wire, but Light is confident the protection unit can pick up where it left off last season when the Patriots set an NFL record with 589 points.
"We've had a few guys in and out and banged up, but we've got a good core group of guys and good backups," Light said. "We have to build on a lot from last year, but so far so good."
The salary cap often plays a factor in a team's decision to cut a particularly player at the deadline, though Belichick denied any financial issues in the aftermath of this year's wave of transactions.
"You always have to keep an eye on your cap situation," Belichick said. "In our case, I don't think any of those were any overriding factors."
Conversely, the Bengals cut three players with significant cap numbers – running back Rudi Johnson, offensive lineman William Anderson and O'Neal.
"Those three guys were $10- or $11-million dollars – whatever it was, it probably had a lot more financial impact in those decisions than some of the ones we made in contrast," Belichick said.
The majority of the roster moves made this weekend in New England appear to be performance-related, particularly with Jackson and Lynch. Belichick cited a "combination of roster forces" while leaving the door open for Lynch's possible return later in the season.
The players have already moved forward.
"John has had a wonderful career. All his numbers and accolades speak for themselves," safety Rodney Harrisonsaid, "but right now, we have to deal with the people who are in the locker room. These are the people we know we're going to war with. You can't really look outside of that."
Belichick praised Jackson's work ethic, but admitted "there were some things other players did better than him."
"I wouldn't be surprised if he played really well [somewhere else]," Belichick said. "It just didn't work out here."
Wide receiver Wes Welker, who injured a rib against the Eagles, practiced for the second day in a row Monday, but did not elaborate on whether he'll be ready for Sunday's season opener. "You'll have to ask coach Belichick," Welker said. "That's his decision." … Only seven players were absent during media availability at Monday's practice – Faulk, tight end Benjamin Watson, safety Brandon Meriweather, centerDan Connolly, wide receiver Sam Aiken, offensive lineman Russ Hochsteinand defensive lineman Le Kevin Smith. Faulk will serve his one-game suspension Sunday for violating the league's substance abuse policy. "We saw that one coming," Belichick said of the suspension.