The last time Patriots fans saw wide receiver Deion Branch competing in a game, the diminutive playmaker was hauling in 11 passes for 133 yards to earn MVP honors in the team's 24-21 win over the Eagles in Super Bowl XXXIX in Jacksonville. Now, after sitting out the entire 2005 preseason as a healthy DNP, and an exceptional training camp in which he caught everything that was thrown in his direction, Branch is ready for prime time action in Thursday night's NFL season opener against the Oakland Raiders at Gillette Stadium.
"I feel pretty good. I am just anxious to get on the field," Branch said Tuesday. "I am not worried about me being rusty. The only problem I am going to have is maybe getting caught up too much in the game and maybe being out of breath, being winded, for one or two plays. But other than that I'll be OK."
The excitable young pass catcher also says he'll have to be careful to not get too hyped up as the adrenaline builds toward his first competitive action in more than seven months.
"That's the main thing being that I didn't play in the preseason, so I might be a little bit more geeked up than the rest of the guys," Branch said. "I'll be OK though."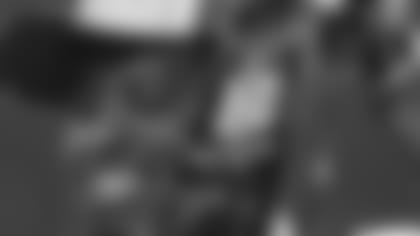 ]()It's not just quarterback Tom Brady and the rest of Branch's offensive teammates that are looking forward to his return to action. New England defenders like Rodney Harrison, guys who practice against Branch on a daily basis, know better than anyone what he brings to the field and how that helps the team's chances of winning.
"[He brings] professionalism, consistency and toughness," Harrison said. "He catches everything that hits his hands. He's a quick guy. He's deceptively strong. I mean he's very elusive. That's one thing, I practice against him and I can't even touch him. He's so quick. He's so elusive. Those are the things he brings."
That's why fans and teammates alike will be happy to see Branch make his 2005 debut Thursday night at Gillette Stadium against the Raiders as the team take its first step toward defending its back-to-back Super Bowl titles.
New England released its first injury report of the season on Tuesday. The defending champs listed linebacker Tully Banta-Cain (knee), wide receiver Andre' Davis (foot), tackle Brandon Gorin (thigh), defensive end Jarvis Green (thigh), wide receiver Bethel Johnson (thigh), defensive tackle Dan Klecko (knee), safety James Sanders (ankle), wide receiver David Givens(chest) and cornerback Duane Starks (thigh) as questionable for opening night, meaning there is a 50-50 chance the players will not play against Oakland. All of the players listed as questionable missed at least a portion of team practice action on Tuesday.
Quarterback Tom Brady is listed as probable on the first injury report of the season with a right shoulder injury, although the passer did not miss any practice action. A probable listing means there is "a virtual certainty that player will be available for normal duty" under the rules of the NFL's injury report system. Brady was listed as probable with a right shoulder injury on all 16 of the team's weekly injury reports a year ago, but did not miss any action.
Thursday night will mark the 2005 debut for every Patriots player, but for rookies Logan Mankins, Ellis Hobbs, Nick Kaczur and James Sanders it could mark a career debut. That means there will be a few butterflies and plenty of adrenaline flowing through the young players' bodies come game time.
"I am sure when I get out there in the stadium with National Anthem and everything I'll be [hyped up]," said Mankins, who'll likely make his career debut as New England's starting left guard. "When I was little I was always into sports and always played sports, but I never thought I'd get to this level. But now that I am here it's what I do."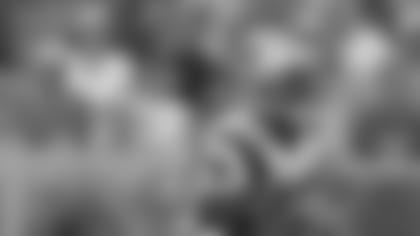 ]()For Hobbs, any potential playing time in his first career game in the New England secondary could include crossing paths with Raiders all world wide receiver Randy Moss. While the third-round pick isn't fixated on that possibility, it has certainly crossed his mind.
"[I don't think about it] as much as you would think," Hobbs said. "I have so much on my plate, taking nothing away from him, but I am a rookie and I have a whole bunch of other things to worry about too. So, is he there? Yeah. But at the same time I have to understand that if I go out there with that wide-eyed mentality then I am going to end up on one of his highlights. So you just have to go out there and play the game and understand that he's a threat at all times and that he's one of the best players that is going to be out there.
"He's a great competitor. He's a guy where every play is a dangerous play. You can only simulate so much in practice. You just have to go out there and play the game and you best believe that he is going to bring his best."
NotesPatriots linebacker Monty Beisel has been impressed with what he's seen on film from new Raiders running back LaMont Jordan. "He's a big bruiser," Beisel said. "He likes to hit it up in the middle. He likes to bounce it outside. You never can tell what he's going to do. I think with him and [Zack] Crockett in the backfield and with the receiving corps they have they have a lot of weapons that they can use." … Former Patriots fourth-round pick Cedric Cobbs has landed on the Denver practice squad. New England cut Cobbs on Aug. 29. … Former Patriots defensive linemen Ted Washingtonand Bobby Hamilton are listed as starters at nose tackle and defensive end respectively on the Oakland depth chart heading into opening night. Former New England linebackers coach Rob Ryan is the Oakland defensive coordinator.