While it should come as no surprise, Brandon Spikes doesn't expect to be back with the Patriots in 2014. The linebacker and pending free agent appeared on NFL Network's "NFL AM" Friday morning and indicated he expects to be moving on.
"I'm just ready to ball and go out there and make plays. I'm good, I'm 100 percent," Spikes said. "I would never say never, everybody [says] you never want to burn a bridge, but I just feel like both sides could benefit from a fresh start.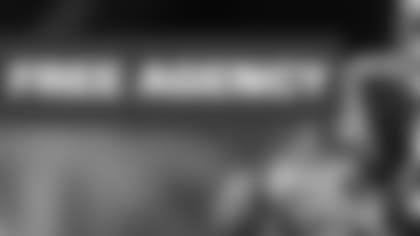 PREPPING FOR FREE AGENCY
The start of free agency is less than a week away. Get caught up on who the Patriots free agents are and the top free agents the team could target.  

Spikes played in all 16 games for the Patriots in 2013, finishing second on the team with 134 tackles. But a nagging knee injury landed him on injured reserve for the postseason, and there were reports indicating he missed a day of work during the bye week prior to the divisional round playoff win over Indianapolis and that was the reason for his trip to injured reserve.
Either way, it certainly seems as if both sides are ready to make a break. Various reports indicated the team hasn't contacted Spikes with regard to a new contract and the new league year is set to begin Tuesday (March 11). This morning Spikes expressed some regret over the at-times tumultuous time he spent in New England.
"I think that was a coach's decision," Spikes said of being placed on injured reserve. "And I'm just an employee, you know, what Adam Sandler said, 'Just go with it.' I had no choice, but I think they put me on IR because of my injury. I was definitely devastated to not be able to compete. You fight all season to get to the playoffs and it really hurt me not to be out there with my teammates.
"Overall, if I could do some things differently I would, but it is what it is in the past and I think it's just time to move on."
With the emergence of Dont'a Hightower in the middle, and Jamie Collins displaying freakish athleticism down the stretch and capable of playing all three downs, it appears as if the Patriots feel the same way.