Even though I was the cheerleading director for Cruzeiro Esporte Clube and always loved the Patriots, I never dreamed of becoming a Patriots Cheerleader. But in 2017, after the Patriots beat the Falcons in the Super Bowl, a good friend messaged me and said, "The Patriots cheerleading squad was missing one thing ... you!"
His message changed the way I thought about things. I emailed the Patriots Director of Cheerleading, Tracy Sormanti, at first just to see how I could learn from her how to better our process at Cruzeiro. That's when I found out my friend was right. Tracy emailed me back and invited me to come to New England and try out for the Patriots. In 2019, with the support of my mother and stepfather, I got on a plane with my daughter hoping to become a Patriots Cheerleader.
After not making the squad that year, and COVID stopping me last year, my dream became a reality in 2021.
This September, I emailed my manager, Jenn Sullivan to ask if could go see my family in Brazil in December since we didn't have a game until the 26th. I also mentioned that I'd be willing to do something with the Patriots Brazil agency if they'd like me to. Not only did Jenn say yes, she got everyone involved to help me organize my entire trip. I was literally in tears. The feeling of going back to Brazil after going through the audition process, not giving up and becoming a Patriots Cheerleader was overwhelming!
On Nov 27th, Emanuelly (my daughter) and I woke up, had breakfast and got our COVID tests. Then we went last minute shopping. As I packed my suitcases with my Patriots uniforms, I couldn't help thinking what this trip meant to me. It would be my first time back to Belo Horizonte, the city I used to live in before moving to the United States. I'd also be representing the New England Patriots in Brazil. It was a huge responsibility and I was honored to be given the opportunity during my rookie year.
After our game against the Tennessee Titans (we won!), I went to the Cheer building and shared the news with my teammates. They were as excited for me as I was! When we get to Belo Horizonte on Nov. 30, my entire family was there waiting for us, all in Patriots gear. What a sight! We went to my cousin's house for a family gathering.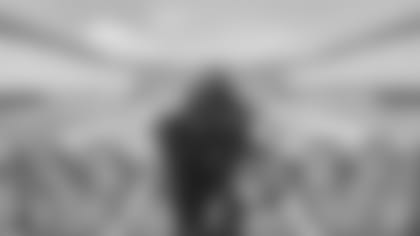 The next day I flew to my first appearance: the Brazilian Football Confederation in São Paulo. I was welcomed in São Paulo by CBFA President, Cris Kajiwara. We visited the Neoquimica Arena, where Sport Club Corinthians Paulista plays. After a lunch break there was a media presentation at the Corinthians auditorium. This is when I really felt how much the Patriots are loved in Brazil. Everyone was extremely kind and happy to see me. I was amazed at the banners they made for me, the preparation and all the details. My heart raced as I heard my name announced as I entered the auditorium. As I watched video questions sent by renowned journalists in the country and the sweetest messages from our fans, I tried not to cry when answering. I was able to talk about my journey, my work as the CBCD and national cheerleading team's president, my family, and making my dream come true.
But my day wasn't finished. After leaving the media presentation, I headed to the airport to send off our national flag football teams to Israel for the World Flag Championship at the Kraft Family Complex. They were so excited to see me but as I explained to them, the honor was all mine!
On Dec 2nd, 2021 I got on the road to go visit one of our Brazilian fan clubs, Patriotas, two hours from São Paulo City. There, I meet Felipe who was in tears to see me. He couldn't believe someone from the Patriots traveled all the way there to visit. He showed me all the Patriots memorabilia the club has gathered over the years. It was heartwarming to see their passion for the Patriots. Being able to represent the Patriots there was another memory I'll always have.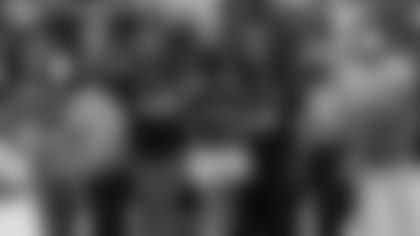 On Dec 3rd, I had the honor of presenting the first NFL jersey to the Mineirão Stadium's locker room. This was the most special appearance for me because Mineirao Stadium is where I started my professional cheerleading career and the stadium that carries my family name: Magalhães. The locker room where the jersey will hang is where everyone who goes on the stadium tour gets to visit and take pictures.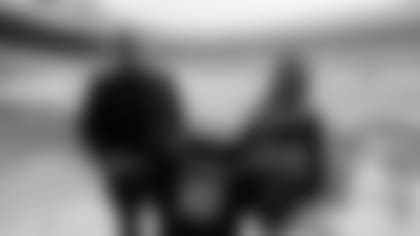 As I brought over the jersey with my family following me, I couldn't stop my tears. Just thinking about how they have always been with me for all the good and bad times .. it was the best gift I could have ever hoped for.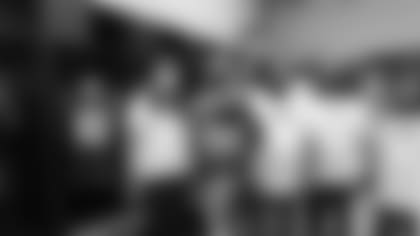 On Dec 5th, I drove to Nova Serrana in Minas Gerais. This day was very special because I got to visit a developing flag football program in the favela area of town. The most memorable part of the appearance was when one of the girls grabbed my pom Poms and ran through the field while the other kids learned how to play flag football. Her name was Mel and she instantly became the team's Cheerleader. I was thinking that Mel might be the next Brazilian cheerleader to follow my journey!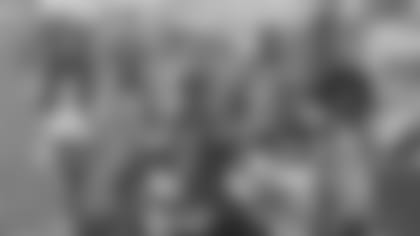 On Dec 6th, I visited Cruzeiro. Going into my previous practice space as a Cruzeiro Cheerleader brought back fond memories and reminded me of where I took my first steps in the professional cheerleading world. Meeting with the president and the directors who led Cruzeiro to becoming the first privately-owned soccer team in Brazil made me proud to be part of the team's history. Having my history shared on the team's website a few days after my visit was something I'll always keep very close to my heart. After presenting Sergio Santos Rodrigues with a Patriots jersey, I proceeded to Mineirao Stadium once again. Patriots Brasil holds a Pre Game Live from the Patriots Brasil Instagram account before every game. During this live, they invite people to talk about what to expect for the game and give away shirts. This day was a little extra special. The entire stadium was lit up in red and blue and the board had the Game Day Post displayed on the big board at the End Zone. My first appearance as a Patriots Cheerleader in the stadium in which I first performed in my home country -- my heart was racing and I had to take deep breaths to not get too emotional! We talked about someday having the Patriots play a game here and of course everyone was ready for that sooner than later! It all made me want to work even harder to make it happen. I can only imagine what it'd feel like having the Patriots play at the Mineirao Stadium.
Dec 8th was a day off. I flew to Rio de Janeiro and went to the beach with my friends. They had as many questions for me as everyone else had on my trip!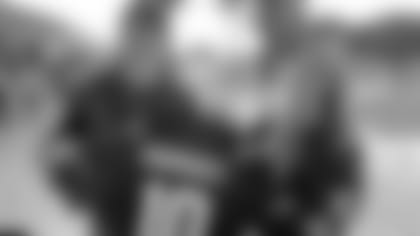 On Dec 10th we had a workshop with public school kids at a municipal school. Sharing my passion for the Patriots and telling them a little bit of my story was another memorable moment of the trip. Our Patriots Brasil Team brought a few football players and coaches to help teach the class and explained some of the rules of American Football and we all started playing it. It didn't take long before a group of girls came up to me and said, we don't want to play football, we want to be cheerleaders! So, I taught them some basic cheers: Vamos Patriots, Vamos Ganhar! (Let's go Patriots, Let's win). I was so happy watching them perform what they had just learned. At the end of the workshop, I also has the opportunity to hand out Patriots posters and autograph them.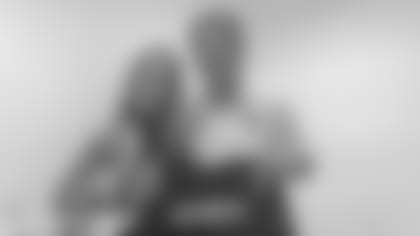 My last visit was with the Brazilian Olympic Committee on Dec. 12. There, I met with Vice President, Marco La Porta. Marco is one of my mentors and someone who's had a big impact in my Sports Management Career. We first met in February, when we discussed adding cheerleading to the Olympic Cycle and programs. During that time, I presented Marco with a Patriots football before I made the Patriots Cheerleaders Team. This football has been in display in his office ever since. This time, he had a huge smile on his face as I gave him a Patriots jersey with his name on it. He said, "I'm going to have to get this in a portrait." I told him he could only do that after wearing it at the Super Bowl on Feb 13th, 2022! One thing Marco said that I'll always carry with me: "The doors will always be open to those who are willing to put in the work." This phrase stuck with me because he was already my mentor before I made the team and as I became more involved with the Olympic Cycle, I've been able to measure my professional growth through his lessons.
The entire trip was an amazing adventure. I was so proud to represent the Patriots in my home country. They love the Patriots and I love them!