The Cleveland Browns have been a bit of an NFL oddity over the last two seasons. Generally in the NFL, and in most professional sports for that matter, the home team has an automatic advantage in contests. The Browns have been an exception to that rule. A year ago Cleveland went 6-2 in road contests as part of an overall 9-7 record and postseason berth. This year the team is 2-1 on the road with a 3-4 overall record.
It isn't the norm, and it may not make sense, but the Browns may be a better team on the road. But how is that possible in the inherently competitive world of the NFL?
"That's a good question," Patriots Head Coach Bill Belichick said Wednesday. "Sometimes it is a funny thing. Sometimes your team just takes on a personality or an attitude about us against the world, going on the road playing in a hostile environment and not really having much support, just pulling everybody together a little bit tighter knowing that you are not going to get any support on the road from the fans. You are going to have to generate all your energy internally. And sometimes that pushes a team's performance level up a little bit. I mean I'm not sure exactly. I am not part of the team, but they seem to have a good attitude about it because they have done very well in the last two years, as good as anybody in the league."
So while fans maybe pointing to the 5-2 Patriots home matchup with the Browns, a team that lost at home 26-20 to the previously winless Chargers last week, as a sure bet, those in the locker room and coach's offices at Gillette Stadium know better.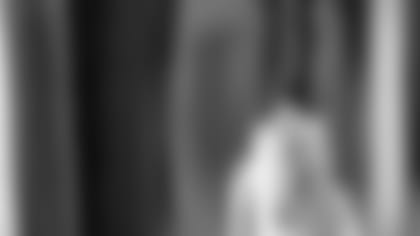 ]()
            "That's the feeling that I get that people will be saying, but it's not as easy as it sounds," tight end Christian Fauria said. "Even though their record doesn't show it, they are still a good team, they are still a road team. For them it's not like the season is over. They are still trying to get ahead in the standings also. It's not like they are figuring let's just plan for next year. So they are going to come in here and try and get a win and both of us are going to try and pad our records a little bit. First of all they made the playoffs last year and we didn't even make the playoffs. I didn't even know that because once our season was over I kind of shut down. They almost beat the Steelers too in that first game. So I mean I am sure that they have some unfinished business in the AFC and they'd like to get back there."  

Another challenge New England faces is swiftly moving past last Sunday's impressive, emotional win on the road against a tough division foe in Miami. The win was as big as any for the Patriots in recent years, but still must become just another game in the record books as the team looks to move forward.
"There was a lot of emotion after that victory," guard Damien Woody said. "It was a good victory. But you know what, with victories you can only celebrate for so long. If you lose a game it is on you all week. So we are moving on to Cleveland right now."
Patriots offensive lineman Kenyatta Jones pleaded innocent at an arraignment Wednesday in Wrentham District Court to charges of assault and battery with a dangerous weapon, assault to maim and mayhem, according to the Associated Press.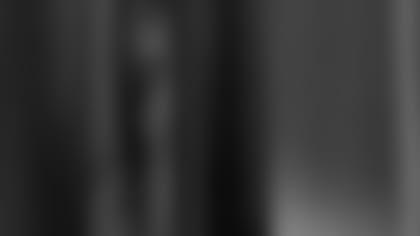 ]()
            Jones, who is on the Physically Unable to Perform list with the Patriots and has not played this season, was arrested yesterday for an incident that took place Monday in which he allegedly assaulted an acquaintance with scalding water. Walpole police Lt. Scott Bushway told the *AP*, "The motive is unclear. It seems to be unprovoked."  

Patriots Head Coach Bill Belichick briefly addressed the incident in his Wednesday press conference.
"I was informed of it this morning," Belichick said. "I am not going to comment on it now. I don't really have enough information at this point to shed much light on it. I can't really comment on it. I'll have to find out more."
Jones was expected to begin practicing with the Patriots this week, starting the clock on a 21-day practice window in which he would work with the team and then either be activated to the roster, released or left on PUP for the remainder of the season. For now, that has been put on hold as Belichick said Jones would not practice on Wednesday.
According to the AP prosecutors identified the victim as Mark Paul, an administrative assistant to Jones and another Patriots player.
Jones will be due back in court on Dec. 9 for a pretrial conference.
The Patriots issued a 14-man injury report that included new additions Joe Andruzzi (shoulder), Matt Chatham (leg) and Roman Phifer (leg) on Wednesday. Mike Vrabel, who returned last week in Miami from a broken arm, was upgraded from doubtful to questionable.
Ted Johnson (foot) and Ted Washington (leg) remain listed as out. Andruzzi (shoulder), Deion Branch (ankle), Chatham (leg), Je'Rod Cherry (knee), Daniel Graham (shoulder), Ty Law (ankle/ribs), Willie McGinest (neck), David Patten (knee), Phifer (leg), Antowain Smith (shoulder) and Vrabel are all listed as questionable. Tom Brady (arm) is probable.
For the Browns, center Jeff Faine (knee), guard Shaun O'Hara (knee) and tackle Barry Stokes (ankle) are listed as questionable. Running back William Green (shoulder), tackle Ryan Tucker (chest) and defensive tackle Gerard Warren (thumb) are listed as probable.
The Patriots filled the open spot on the practice squad by signing linebacker Justin Kurpeikis to the unit on Wednesday. The 6-3, 254-pound former Penn State player played for the Pittsburgh Steelers over each of the last two seasons, but was released by the team in training camp on Aug. 26. In his two partial seasons in Pittsburgh he played in nine regular season games as well as the 2001 AFC Championship Game against the Patriots. His career numbers include two solo tackles and three special teams tackles in limited action. … Law, who missed last week's game in Miami, was on crutches and had a cast on his injured right ankle and lower leg on Wednesday. … The number 31 locker formally held by fullback Larry Centers remains untouched in the New England locker room despite Centers' release and injury settlement over the weekend. Belichick left the door open for a potential future Centers return in his comments over the weekend. … Richard Seymour was named AFC Special Teams Player of the Week for his key field goal block in Miami that helped push the game into overtime and an eventual 19-13 Patriots win