CLEVELAND (AP) -- Soaked to the skin from a Gatorade shower, Eric Mangini met his mentor at midfield and did everything he could to contain himself.
It was tough not to smile.
His Cleveland Browns battered one of the NFL's best.
Rookie quarterback Colt McCoy scrambled for a touchdown, Peyton Hillis hammered for a career-high 184 yards and two scores and the Browns, using some trickery and a ton of offensive imagination, pounded the New England Patriots 34-14 on Sunday.
Two weeks after stunning New Orleans, the Browns (3-5) pulled off another shocker. Well rested after their bye week, they ended New England's five-game winning streak and did it decisively, outplaying one of the NFL's top teams for all 60 minutes.
This was no fluke. The Patriots (6-2) were battered, baffled and beaten badly.
It had to be particularly satisfying for Mangini, who defeated Bill Belichick, his former friend and mentor. The pair's relationship was damaged years ago and they ignored each other during pregame warmups. After the game Mangini shared a brief handshake with Belichick.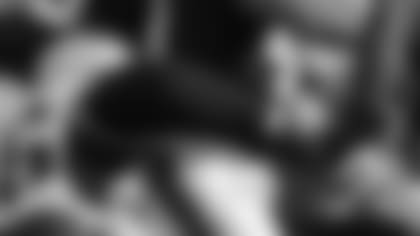 ]()Hillis, healthy at last after being slowed by a thigh injury, scored on a 2-yard run in the first, and then put the Patriots away with a 35-yard burst late in the fourth to make it 34-14. He carried 29 times and picked up all 60 yards on Cleveland's game-sealing drive.
After the score, Browns offensive coordinator Brian Daboll was flattened by Pro Bowl tackle Joe Thomas as they attempted a celebratory chest bump on the sideline.
New England's Tom Brady went 19 of 36 for 224 yards and two TDs to rookie tight end Aaron Hernandez. However, Brady lost for the first time in five career starts against the Browns, who jumped to an early 10-0 lead and led by 17 entering the fourth.
Brady was hindered by several dropped passes and a crucial fumble by tight end Rob Gronkowski just before halftime, when the Patriots, who came in averaging a league-leading 29 points per game, blew a chance to cut into Cleveland's 10-point lead.
With the game out of reach, Brady was replaced in the final minutes by Brian Hoyer.
McCoy, making his third straight start, had his best game as a pro. The third-round pick completed 14 of 19 passes for 174 yards, and his TD run in the third gave the Browns a 24-7 lead. With no receivers open, McCoy tucked the ball and sprinted for the left corner. He covered the final few yards with a headfirst dive, the kind of heads-up play that typified Cleveland's day.
Phil Dawson kicked field goals of 38 and 37 yards for the Browns, who may just be better than their record shows in their second season under Mangini. With the exception of a 28-10 loss to Pittsburgh, each of Cleveland's losses has been by 10 points or less.
After pulling off three trick plays two weeks ago to upset the defending Super Bowl champions in New Orleans, the Browns went back to their magic act to open a 17-7 lead.
On first down at New England's 11, wide receiver Joshua Cribbs took the snap at quarterback and handed the ball to Chansi Stuckey, who had lined up directly behind Cleveland's right guard. Stuckey took off toward the left corner, and by the time the fooled Patriots reacted, it was too late to catch the Browns' wide receiver, who beat them to the orange pylon.
The gadget play wouldn't have been possible if not for McCoy avoiding a sack on third down and throwing a 6-yard pass to Cribbs for a first to keep the drive going.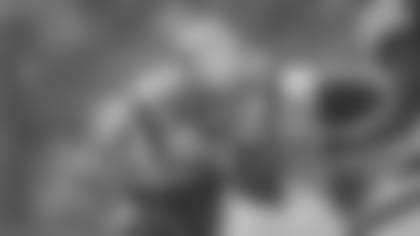 ]()New England had a chance to pull closer, but after catching a pass from Brady, Gronkowski was stripped by Browns safety Abram Elam at the 3 and Cleveland recovered with just seconds left.
Shockingly, the Browns were up 10-0 before Brady took his first snap.
Cleveland took the opening kickoff and drove to New England's 21, where they had to settle for Dawson's first kick.
The Patriots then botched the ensuing kickoff as up backs Sammy Morris and Gronkowski couldn't decide who was going to catch it. Browns defensive back Ray Ventrone recovered, and two plays later, Hillis punched it in to give Cleveland a 10-point just 3:49 in.
New England's offense was outgained 132-21 after one, with Hillis outrushing them 63-11.
Brady and his receivers were out of sync and he was just 1-for-6 for 10 yards before taking the Patriots on an 11-play, 79-yard scoring drive. Brady's pass was intended for Gronkowski, but the ball deflected high in the air to Hernandez, who made a leaping grab at the back of the end zone.
(c) 2010 The Associated Press. All rights reserved.