Obviously, the biggest news of this day was the Patriots' acquisition of OLB Derrick Burgessfrom Oakland. The Pats gave up an undisclosed number of draft choices for the 6-2, 260-pound two-time Pro Bowler.
A native of South Carolina, Burgess was an All-America and All-SEC selection at Ole Miss. The Philadelphia Eagles selected him with their third-round pick in the 2001 NFL Draft. After a great rookie campaign, which saw Burgess register six sacks in 16 games (four starts), he missed virtually all of the next two seasons with foot injuries.
He came back in 2004 with a solid effort, starting 11 of the 12 games in which he appeared and notching 2.5 sacks. But it was in 2005, his first year in Oakland, when Burgess blossomed. Burgess, who signed with the Raiders as a free agent, played in all 16 games, starting 12. He wound up leading the NFL and breaking the Oakland single-season record with 16 sacks that year, while earning his first trip to the Pro Bowl.
The following year, he started all 16 games and had 11 sacks, good enough to get invited back to Hawaii for the league's February all-star game. He tallied eight sacks in 14 games in '07, but just 3.5 in 10 games a year ago.
The transaction wasn't officially announced until shortly before Thursday's second practice, and Burgess was not in attendance. The earliest we might see him in uniform with the Pats would be on Friday.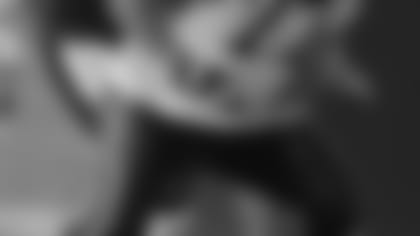 The Patriots put the full pads back on for Thursday night's practice, which took place inside the bowl of Gillette Stadium in front of a crowd of season ticket holders. Practice officially started at 6:30, but the full team wasn't on the field till closer to 7.
Good news on the injury front, as cornerback Jonathan Wilhite returned to the field after missing every camp practice since Day 2. He was in uniform, but wore a red, no-contact jersey as he took part in drills.
Other absentees included most of the usual suspects: CB Shawn Springs, LB Tedy Bruschi, OL George Bussey, OL Ryan O'Callaghan, TE Benjamin Watson, DL Le Kevin Smith, DL Myron Pryor, DL Richard Seymour, and LB Tully Banta-Cain. The remaining players on PUP/NFI remained on those reserve lists – WR Brandon Tate, OL Rich Ohrnberger, OL Mark LeVoir, DL Ty Warren, and LB Shawn Crable.
Noteworthy plays/observations:
Though the players were in full pads, there wasn't much contact in this practice. The session did have a bit of a relaxed feel to it, with music blaring over the sound system as players warmed up in drills to start practice, and the P.A. announcer explaining what the players were doing in various drills.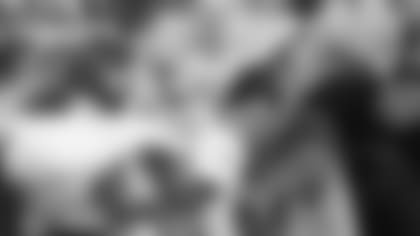 ]()* Practice began with positional group work before getting right into 7-on-7 and 11-on-11 action, complete with the visiting game officials making calls and throwing flags.
In between, the Pats punt team got some work in. The scout team they faced featured rookie Julian Edelman as the main returner. He seems to be getting better after having a very shaky start at that position early in camp.
After skipping the morning session, WRs Randy Moss, Wes Welker, and Joey Galloway appeared to have an extra spring in their steps when they took the field. Welker looked especially sharp going 1-on-1 in receiving drills against rookie safety Pat Chung.
QB Tom Brady, who threw very little in the morning, was slinging the ball well all night long.
Rookie WR Terrence Nunn's stock continues to rise. He made a pair of tough catches tonight against tight coverage. Both times, it looked like the defender had the better position to make the interception, but Nunn fought for the ball and won it, with the officials right on the spot to confirm that he'd made the catch.
Kicker Stephen Gostkowski pulled one field goal, a 37-yarder, wide left during team field goal kicking toward the end of practice. However, he was on target with the other half-dozen or so kicks he attempted, each from a further distance than the one before. He drilled a 45-yarder on his last attempt, clearing the goalpost by a good 15 yards.
For the second time this summer, Brandon Meriweather picked off a Brady pass during the final 11-on-11 action of practice. Brady fired a dart intended for Welker over the middle, some 25 yards downfield, but the two appeared not to be on the same page, as Welker never looked back for the ball. Meriweather read it the whole way and simply stopped to let the ball fall into his hands.
New QB Andrew Walter replaced Brady after the interception. The coaching staff appears to be giving him as many reps as possible to help him learn the offense as quickly as possible. After a few shaky throws, Walter scrambled to his right and fired a pass to WR Sam Aiken. It looked like it was going to be picked off by rookie CB Darius Butler, but Aiken positioned his hands perfectly to steal the ball away at the last second.