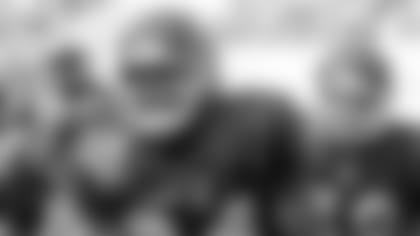 ]()While he won't have the chance to bring a ring with him back to New England, a feat Rohan Davey accomplished a year ago, Patriots running back Kory Chapman closed out a successful spring season by helping Cologne (6-4) end on a winning note in Sunday's season finale. Chapman rushed for 35 yards on 11 carries (3.5 avg.) including a 5-yard third quarter touchdown as the Centurions defeated the World Bowl-bound Thunder 17-13 in Berlin.
The versatile Chapman also caught four passes for 35 yards (8.8 avg.) and returned one kickoff for 40 yards against Berlin (7-3). With Sunday's performance the former Jacksonville State star closed out the NFLEL season with 126 carries for 718 yards (5.7 avg.) and five touchdowns to finish second in the league in rushing. He also caught a total of 15 passes for 154 yards (10.3 avg.) while averaging 21.0 yards on 11 kickoffs.
Across the field for Berlin this weekend, Patriots tight end Joel Jacobs caught his first pass of the season, a 9-yard reception. After beginning the season on injured reserve, Jacobs saw action over the last few weeks for the Thunder and will be the Patriots lone representative when Berlin takes on Amsterdam this Saturday in World Bowl XIII at LTU Arena in Dusseldorf, Germany.
In Hamburg, Patriots linebacker Grant Steen and his Frankfurt Galaxy (3-7) teammates were tough-luck, 17-15 losers in a matchup with the Sea Devils (5-5). Steen finished second on the Galaxy defense with seven tackles in a game that Hamburg led from start to finish.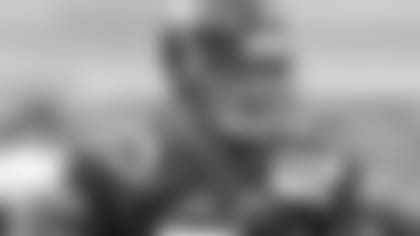 ]()After starting all 10 games at linebacker for Frankfurt, Steen led the Galaxy with 62 tackles to go along with one pass defensed, one interception and three special teams stops. Steen also handled the long and short snapping duties for the Galaxy.
While Patriots wide receiver Cedric James did not play in Rhein's (3-7) 27-14 season-ending win over Amsterdam after being placed on injured reserve, he still ended the year ranked among the most productive pass catchers in NFLEL. James finished the spring season with 29 receptions for 515 yards (17.8 avg.) with five touchdowns. He ranked fourth in the league in receiving yards, tied for fifth in touchdowns and tied for 10th in catches.
Following the final weekend's action, Berlin remained atop NFLEL standing with a 7-3 mark to earn the defending champs a shot at repeating. Amsterdam earned the other World Bowl berth with a 6-4 mark, winning out in tiebreakers over fellow 6-4 team Cologne. The expansion Sea Devils finished the season in the middle of the pack at 5-5, while Frankfurt and Rhein found themselves at the bottom of the standings with 3-7 records.
Saturday's World Bowl XIII can be seen live in the United States on FOX at 11 a.m. EDT.