This is Alyssa, reporting live from the Dominican Republic. The 22 other members of the New England Patriots Cheerleaders and I are just settling in to our new "home away from home" at the Paradisus Resort in sunny Punta Cana. I wanted to take a chance to catch you up on our travels, and give a sneak peak of what's to come.
We all gathered at Logan Airport yesterday afternoon, both nervous and excited for our adventure. For the rookies this is the first trip they have taken, and for most, their first opportunity to take part in a calendar shoot. I'm sure you all can imagine the energy level as we all said goodbye to our familes and friends and headed through security. Once we arrived at our gate, we were introduced to the great team from TNT Vacations. Not only were they there to help, but they are huge Pats fans too! We met so many people traveling to Punta Cana and signed autographs and took pictures. Numerous fans booked the trip to come along with us and experience the making of the calendar. It's great to have their support!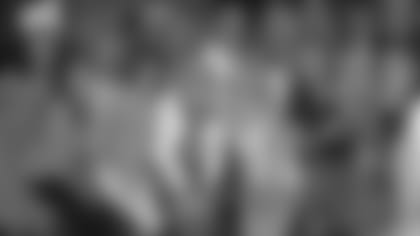 We have only been here one day, but we are already into the swing of things. Five girls shot their calendar pictures today, with the rest of us soon to follow. After talking with Leondra, Corie Mae, Becca, Leah K, and Carrie, I can already tell the calendar is going to be more beautiful then ever. Each setting matched their bathing suits perfectly, and our photographer Jim really brings out the best in everyone.
For those of us without a photo shoot today, there was still plenty to do. We played a little beach football in the morning, and went for a swim in the perfect blue ocean. A few unlucky girls are finishing up papers for their college finals, but I'm sure they'll be done soon enough!
Well, I have to run! We are hosting a luau tonight for guests of the Paradisus, so I'll be sure to take some pictures of us dancing up a storm at the discotheque! Be sure to check back later in the week for another update. Until then…