Click herefor photos from 2011 Swimsuit Calendar Shoot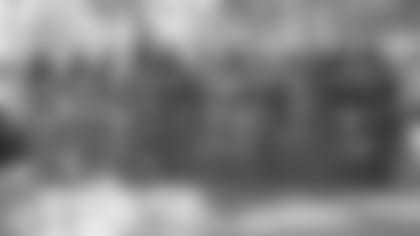 ]()On April 24, the 24 Patriots Cheerleaders, joined by a hair and makeup staff, a video crew, two outstanding photographers and a group of Patriots fans boarded a plane chartered by TNT Vacations, and flew to Punta Cana in the Dominican Republic with two goals - 1. Shoot the 2011 swimsuit calendar and video. 2. Have an amazing time! Mission accomplished!
We stayed at the beautiful Iberostar Punta Cana Resort and upon our arrival, we were greeted by one of the most hospitable, prepared and welcoming staffs I've ever encountered. The resort was gorgeous, with flamingos walking freely throughout the property, tropical flowers everywhere, sparkling pools, and white sand and turquoise water at the beach. The guests at the resort were so much fun, the food was delicious and the rooms were beautiful. The cheerleaders checked in and immediately headed to the pool. The photographers and I set to work scouting the property for our first photo shoot.
The days began early with cheerleaders often in the hair and makeup room by 3:15 a.m. so they were on the set, ready to catch the sunrise shot at 5:15 a.m. An average of five cheerleaders were photographed each day, and from the beach to boats to boardwalks and even a tiled bread table in the buffet room, the sets were unique and beautiful! Days ended as late as midnight, with fully lit sets lending to a "high glamour" look.
Throughout the week, the cheerleaders participated in a variety of events which included the resort guests, such as volleyball games, beach Olympics, outdoor dinner parties, meet and greet and autograph sessions and even a variety show right on the beach! The ocean provided the perfect backdrop for the show that was performed on the last night of our stay. It was a "packed house", with the beach full of spectators, many of whom had become our friends throughout the week as they had traveled with us as part of the TNT Vacations package. The cheerleaders signed autographs on the beach for hours after the show! It had been such a fun week and we were sad to see it coming to an end.
Whether it was going on a banana boat ride, parasailing or just lounging by the pool, the cheerleaders took advantage of the trip to bond and get to know each other. The squad was just selected at the end of March, with the trip taking place just five weeks after the squad appointment. The ladies started the week as teammates and ended it as sisters and friends. 2010 is going to be an incredible season and the 2011 Patriots Cheerleaders Swimsuit Calendar is sure to be amazing!!
Cheers and we'll see you on the sidelines!
Tracy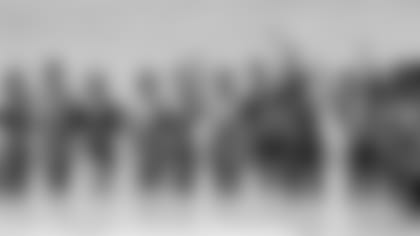 Click herefor photos from 2011 Swimsuit Calendar Shoot