With the approaching free agency period that begins on February 28, the Patriots have a number of crucial personnel decisions to make in the next few weeks. This week two players involved in those critical choices, safety Tebucky Jones and defensive end Willie McGinest, were in the news in regards to their futures in New England.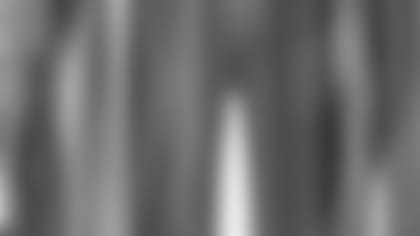 ]()
            Jones will be a free agent on February 28 and could potentially be one of more valuable players available on the free agent market. Jones' agent, Gary Wichard, told the *Boston Globe* Wednesday that he has had contact with the Patriots, but did not elaborate.  

"Andy [Wasynczuk] and I have gone back and forth and kept communication open," Wichard said. "Tebucky is from that area, so he would love to be able to work something out."
Wichard did not return phone calls seeking further comment on the pending free agency and negotiations.
Although Jones did relate some rather strong comments to CBS Sportsline.com earlier this week in regards to a potential franchise tag that New England could use in an attempt to retain the player. If the Patriots did assess Jones with the franchise tag he would be paid the average salary of the top five highest paid safeties in the NFL, $3.043 million.
"I'd like to go back, but business is business," Jones said. "I know they have to do what they have to do and I have to do what's best for me. I hope they don't franchise me. That wouldn't be a good thing. I won't take part in anything. But I am one of those guys who works out all the time, so I'll be in shape. They're lucky about that."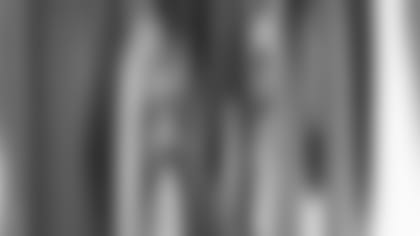 ]()
            McGinest's situation is a bit more complicated than that of Jones. The nine-year NFL veteran is under contract for next season, but has a huge cap figure of more than $10 million. While the former first round pick played in all 16 games in 2002, his limited production of 5.5 sacks doesn't appear to warrant the huge cap number.  

McGinest is due a $5 million roster bonus at the end of February, but it is unlikely the player will see that payoff. His agent, Gary Uberstine, told the * Boston Herald* Wednesday that his client would like to return and is open to negotiating a deal that could keep him in New England.
"Willie wants to come back," Uberstine said. "Now it's just a matter of coming together on the numbers."
The agent also said that he hoped the sides could reach an agreement before the Feb. 28 start of free agency.
"I think we'd like to get it done before then," Uberstine said. "The [Patriots] said they wanted him back, so hopefully we can get together and come up with something that will ensure that Willie retires as a member of the Patriots."
Regardless of how each of these two individual situations work out over the next few weeks leading up to the start of free agency, it should be an interesting time period for Patriots fans. Along with Jones and McGinest, New England will also be making key decisions involving linebacker Ted Johnson, fullback Marc Edwards, potential free agent acquisitions and draft preparation. It may be the offseason, but there is still plenty going on these days behind the scenes in Patriots Nation.
Along with the Patriots preseason opponents, the NFL released the league-wide preseason schedule on Tuesday. The 2003 preseason will kickoff on Hall of Fame Weekend Aug. 2-4. The defending Super Bowl champion Tampa Bay Buccaneers will face the New York Jets on Aug. 2 in the American Bowl in Tokyo, Japan at the Tokyo Dome on ESPN. Then on Aug. 4, the Green Bay Packers and Kansas City Chiefs will face off in the Pro Football Hall of Fame game in Canton, Ohio on ABC. Of course the two teams met 36 years ago in the original Super Bowl on Jan. 15, 1967, with the Packers winning 35-10. … The San Francisco 49ers hired Dennis Erickson as the team's new head coach on Tuesday. Following a long search through a list of candidates that included Patriots defensive coordinator Romeo Crennel and other NFL coordinators, San Francisco went to the college ranks for Steve Mariucci's replacement. Erickson spent the last four seasons at Oregon State where he compiled a 31-17 record