INDIANAPOLIS – Few positions in football are more glamorous than cornerback, and in the 2012 NFL Draft, the class looks heavy on raw talent as well as question marks.
The consensus top choice, for the second straight year, comes from LSU. Junior Morris Claiborne (5-11, 185) certainly won't be available when the Patriots pick at the bottom of round one. He is a bit smaller than his former teammate, Patrick Peterson (the fifth overall pick in the 2010 draft), but is widely considered at least as good, if not a better cover man.
Claiborne himself admitted during his Combine media interview that Peterson is a more physical presence at the line of scrimmage, but that he (Claiborne) is more of a technical player who concentrates on his mechanics in coverage.
Alabama's Dre Kirkpatrick (6-2, 192), another junior, is high on most draft observers' lists, but perhaps no corner is under more scrutiny this year than North Alabama's Janoris Jenkins (5-10, 193). Originally a Florida Gator, Jenkins' off-the-field troubles got him a one-way ticket out of Gainesville.
He spoke freely about his peccadilloes during his media interviews at the NFL Combine.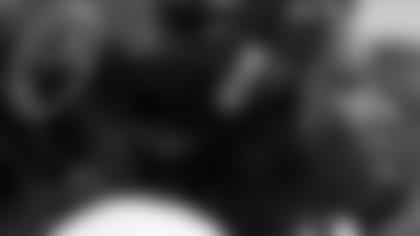 "I failed one drug test at Florida. I got arrested three times, one for a bar fight and two for possession of marijuana," he told reporters.
Consequently, he went from getting showered with new football equipment every week and playing in front of tens of thousands of fans at Florida to making due with bare-bones facilities and just a few thousand spectators at North Alabama.
Opposing QBs didn't throw Jenkins' way too often in college, which is a testament to his talents, and another reason why he's considered a sure-fire first-round pick this April, despite his checkered past. He maintains that those hard times are far behind him and he's grateful for the second chance.
"I'm done with it forever, man. I can't do it. It's something I can't let myself do again," he said of the drugs he abused.
"[I have to] eliminate myself from some of those guys I used to hang with. I think about my mom all the time and my kids. In order for me to be successful and them to have a great life or a nice life I've got to put it behind me. In order for my kids to get what they want, I can be a father to my kids and just be there with my mom."
Jenkins has sired four children – three boys and a girl – ages 3, 2, 1, and three months. Speaking about them, he appeared genuinely determined to overcome his earlier struggles and turn his life around.
He's getting that chance at the Combine as he meets with coaches and team executives who could make him a very wealthy young man in a couple of months.
"They see the talent. They just want to know what kind of kid I am," Jenkins concluded. "I came in here to show them I'm not a bad kid, I made a few mistakes and I learned from them. Everything I did, I did. I'm admitting it. I did it. I'm looking to put that in my past and moving forward."
Given his lengthy list of issues, Jenkins could end up dropping in the first round, where New England has two picks (27 and 31). If he does, he could be too good on the field to pass up.
That type of "value" is also what might draw the Patriots toward some other corners this year, like Alfonzo Dennard (5-10, 204) of Nebraska, the youngest (along with his twin brother) in a family of 14 children. Dennard has 10 brothers and three sisters, which he says may explain his toughness on the field.
"It toughened us up a lot. That's why I have my physical ability. Height doesn't matter. Size doesn't matter at all. To play cornerback, you have to have the mentality that you can stop anyone on the field. So that's what I try to keep in my mind that I can play with the best of them."
Dennard might be available in the second round, where the Patriots also have a pair of selections, and it is here that the cornerbacks in this class may crowd up.
Leonard Johnson (5-9, 196) of Iowa State might remind New England of another former Cyclones player, Ellis Hobbs. It just so happens that Johnson is familiar with him, too.
"I know him pretty well. I've talked to him numerous times during my early years at Iowa State," Johnson explained. "Haven't talked to him in a while, but he's a guy who shared a lot of advice, tips, and pointers, things I can take from his game and mix them in with mine."
In particular, being patient at the line of scrimmage.
"We're a team that plays a lot of man-to-man coverage, and patience at the line is very important. A lot of corners – I do it sometimes, too – when the receiver gives you a lot of moves off the line [to evade you], you have to wait till he gets done moving to actually release into his route. That's what he told me, just be patient. They're not going anywhere … let them come to you."
Trumain Johnson (6-2, 205) of Montana stands out largely because of his height, which puts him among the tallest players at corner this year. But he played at a small program and needs to convince NFL teams that he's capable of standing tall against pro-caliber talent.
"Coaches like to see players from better competition, I can't do nothing about that now. Hope my combine results turn out well.
"If anything, turn the tape on against Tennessee," he suggested to reporters. "They're an SEC team, the only D-1 team we played my senior year. Turn that tape on."
The Patriots always seem to be in the market for versatility and defensive backs, so it would make sense if they were interested in a cornerback who won an award for being the nation's most versatile player.
Georgia cornerback Brandon Boykin (5-9, 183) took home the 2011 Paul Hornung Award after excelling for the Bulldogs in all three phases of the game. Boykin played nearly every down at cornerback, returned kickoffs and punts, played on the kickoff and punt teams and saw action at tailback, wide receiver and quarterback in what he called the Wild Dog Offense for Georgia.
"It exemplifies a complete player, in my opinion," Boykin said of the award, which he was a finalist for in 2010 as well. "It was an honor to be chosen. Me being somebody that always wants to play a position and be versatile – there's no greater award."
Boykin's versatility is not just limited to playing offense and special teams. He's also shown the ability to perform in different roles as a cornerback – something that no doubt would be of far greater importance for teams looking to draft him.
Projected as a second- or third-round pick, Boykin feels his ability to perform on the outside as well as the slot makes him an attractive prospect.
Virginia's Chase Minnifield (6-0, 185) will likely get a serious look by the Patriots, if for no other reason than his father, Frank, was a defensive back who played part of his career on Bill Belichick's Cleveland Browns teams in the early-to-mid-1990s.
Ryan Steed (5-10, 195) from Furman and Dwight Bentley (5-10, 175) of Louisiana-Lafayette are two other small-school corners looking for a shot in the big-time of the NFL. Both could be around in the third or fourth rounds, where the Patriots have one choice each.
New England has had difficulty lately drafting corners that turn out to be long-term solutions. However, given Devin McCourty's struggles last year and subsequent move to part-time safety, the Patriots may need to give strong consideration to picking at least one, if not more corners again this year.