The consensus among Team PFW is that first-round draft choice Nate Solder has the inside track to see considerable playing time - if not become the Patriots starting left tackle outright - whenever the 2011 season gets underway.
But there are eight other rookies who were selected in this year's draft class, any number of whom could contribute right away. That thought led us to this week's Debate Friday question:
Other than Nate Solder, which Patriots rookie will have the greatest immediate impact?
Read the arguments of the Patriots Football Weekly writers, then cast your vote in our poll.
Paul Perillo says, "Running back Stevan Ridley..."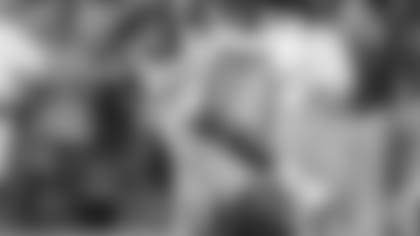 I believe both of the running backs the Patriots took in April will help the team immediately, but I feel Ridley will have the greater impact this season. He has the ability to run inside and out and that will allow him to compete with BenJarvus Green-Ellis for carries in the team's new-look committee backfield.
Ridley does everything that Green-Ellis does but provides more explosiveness and big-play ability, which I feel will allow him to take some carries away from the Patriots 1,000-yard back. He is a better option than Green-Ellis working in space but is every bit as dangerous in short-yardage and goal-line situations. Both will be options in the red zone, where the dynamic Patriots offense finds itself quite often, and that will give him more opportunities to have a greater impact than most of his fellow rookies.
Shane Vereen will get his chances but has to deal with Danny Woodhead, who enjoyed a terrific season in a similar jack-of-all-trades role that the second-round pick figures to occupy. Ras-I Dowling could emerge as a staple in sub-packages but it would be tough to envision him beating out Devin McCourty or Leigh Bodden for a starting cornerback job. The rest of the class will likely have to wait at least a year before any is ready to offer steady contributions to the club in 2011.
Ridley will provide the biggest immediate impact of the bunch.
~ PP
Erik Scalavino says, "Cornerback Ras-I Dowling..."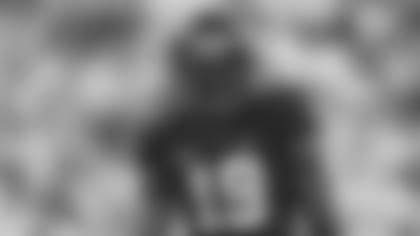 At nearly 6-2, Dowling is already the tallest corner on the Patriots roster, joining a growing group of big-bodied players at that position. Clearly, 2010 Rookie of the Year candidate Devin McCourty has the left corner job locked up, and assuming he's back at full strength, Leigh Bodden will have the right side to himself. There has to be room on the field, however, for the talented Dowling.
Two concerns make this a risky pick: New England's recent disappointments with second-round corners (i.e., Terrence Wheatley, Darius Butler) and Dowling's bout with injuries of his own over the past year. But when healthy, Dowling has shown the ability to make plays, and he may be pressed into service sooner than expected.
Third-year man Kyle Arrington proved more than capable and versatile last year as a starter for most of the season, but Dowling may have greater potential as a full-time corner. Plus, with the remainder of New England's cornerback roster either unproven or unreliable, Dowling will get his opportunities to prove himself from the get-go.
If the Patriots don't address their outside linebacker needs via free agency and the pass rush is as anemic as it's been the past few years, that will put more of an emphasis on tight coverage by the secondary, meaning Dowling will likely be needed early and often. That will be particularly true when New England faces taller opposing receivers. Dowling's height should give him an extra advantage that other Patriots corners won't be able to replicate.
~ ES
Your turn! Cast your vote in this week's Debate Friday poll
http://polldaddy.com/poll/5068037/