Now that the NFL Draft and New England's rookie mini-camp have come and gone, we've had our first chance to evaluate the Patriots fresh crop of new players, from first-round selection Devin McCourty to undrafted free agent Buddy Farnham.
No matter where they were drafted, or if they were drafted at all, every rookie, at this point, is in the same boat – having to learn the Patriots system from square one. Each, therefore, has an equal opportunity to make the team by showing what they can do on the field and how quickly they can absorb the overwhelming amount of information they've just been fed.
They've only been in uniform for four practices, but this year's rookie class has a lot of promise. It may be a bit early to start considering this question, but Team PFW couldn't help but look a ways ahead in this week's Debate Friday.
Which Patriots rookie will have the biggest impact in 2010?
Read the arguments from the PFW writers, then cast your vote in this week's poll.
Erik Scalavino says, "Cornerback Devin McCourty …"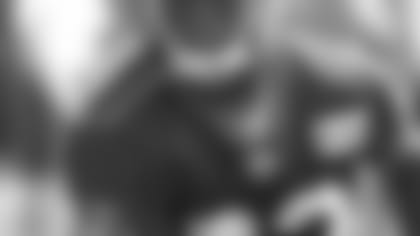 ]()Well, we know this, at least. With all the post-draft talk about McCourty being a "four-down player," he's a lock to be on special teams ... all of them, I'd even venture to guess. Unless, of course, he turns out to be the second coming of Ty Law, in which case he'll be making bigger plays on defense. The reality will probably fall somewhere in the middle.
McCourty will be a force on several special teams units, and he'll be pressed into action on defense (even if only in a reserve role) to help guard the big-time receivers on the many improved passing offenses the Patriots are scheduled to face this fall. That means McCourty will have plenty of opportunities to showcase his talent.
I fully expect rookies like Rob Gronkowski and Brandon Spikes to contribute right away as well, but with the volume of reps McCourty is bound to get, I'll give him the nod.
~ ES
Paul Perillo says, "Tight end Rob Gronkowski …"
]()I believe McCourty will enjoy a fine rookie season and see plenty of action on defense, but in terms of the greatest impact among rookies I have to go with Rob Gronkowski. The big tight end plays a position that's in bigger need of improvement than cornerback and he should fit right in. His combination of size and speed, as well as his ability to contribute as a blocker and pass catcher, should allow him to factor into the plans immediately.
He's a playmaker with the ability to impact games from a position that allows him to do so more easily than the secondary, and Tom Brady obviously has the ability to make life awfully easy on pass catchers when they prove they have the skills to make plays. Gronkowski has those and then some and he'll be the Patriots rookie with the biggest impact on the 2010 season.
~ PP
Agree? Disagree? Have another opinion entirely? Let us know by casting your vote in this week's Debate Friday poll: