Things change dramatically from one week to the next in the NFL. Last week the New England defense was faced with the challenge of facing a pocket passer in Drew Bledsoe, a guy who excels in throwing the ball down the field.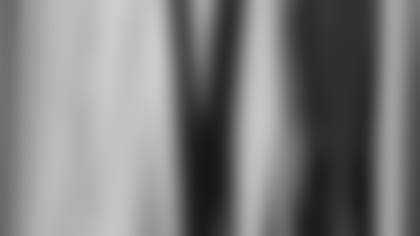 ]()
            This week's challenge comes in the form of versatile and multi-talented Philadelphia Eagles quarterback Donovan McNabb. The 6-2, 240-pound Syracuse grad is one of the most athletic and unique signal callers in the league and the unquestioned leader of the Eagles offensive attack. McNabb is coming off a disappointing 19-of-36, 148-yard performance last Monday against the Tampa Bay Buccaneers' dominating defense, possibly the best in the NFL. But there is no question that any Patriots defensive game plan starts with a focus on the dual-threat quarterback who can beat a team with his feet or his arm.  

"I think we just have to…the word I would use is controlled aggressiveness," defensive lineman Richard Seymour said of attacking McNabb. "We just have to be under control when we rush him. We just can't rush up the field. We have to be in control. He's a good runner and passer. You just can't sit back and let him pass the football all day too because he can beat us in that area too. So I think we just have to kind of have the best of both worlds, which is tough."
Patriots Head Coach Bill Belichick agreed that there is really no one way to attack McNabb and that his unique set of skills requires a bit of creativity from a defense.
"He is strong," Belichick said. "He is a big man. If you blitz, that is a chance to pressure him if you can get him. You have fewer guys to cover and if he ever breaks out of the blitz, you have fewer people back there. The fewer guys you rush, the more guys you have back there, the more you can zone it off, the harder it is for the guys who are rushing to get him because he has more space to work in."
"In the end, you are probably going to do a little bit of everything. A guy like him, it is hard to do just one thing all of the time because he knows what the weaknesses are and where to attack it. If he can anticipate it, it is probably going to be harder for it to work. If you can keep him off balance a little bit then maybe he has that little bit of indecision until after the ball is snapped or into the play, until he is really sure what it is and hopefully you can gain a little bit of an advantage."
Patriots linebacker and unofficial pass rush specialist Rosevelt Colvin has played against McNabb in each of the last three seasons while with the Bears, as well as this preseason in New England, and believes that defending the Eagles star requires more disciplined play by a defense.
"You just have to be careful on your rush lanes because he has the ability to scramble," Colvin said. "Every quarterback can take off and run, but with his speed and his aggressiveness as far as taking the ball down and taking off down the field he can make a 40-yard gain. That kills a whole drive that you might have been stopping him. You just have to make sure your are disciplined. Everybody has to be where they need to be on any given rush."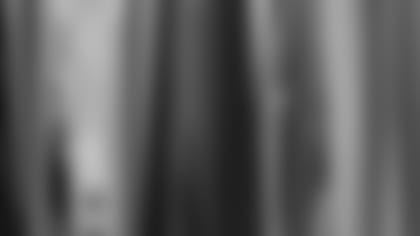 ]()
            Seymour is confident that New England's preparation and the schemes that Belichick and defensive coordinator Romeo Crennel have put together will put the players in position to handle McNabb with a variety of slightly different looks.  

"I think the coaching staff has done a good job of kind of letting us go out and rush and kind of having a guy to contain him in certain situations," Seymour said. "So we still kind of have our aggressiveness, but in certain situations it calls for us to be a little bit more under control than others."