Musings, observations and the occasional insight as we take stock of an unforgettable divisional round of the NFL playoffs….(Holy Stefon Diggs!)
In spectacular fashion, the NFL's Final Four is now set. We've got three teams that finished between 3-13 and 8-8 last season, plus the defending Super Bowl champion Patriots, the one constant in an ever-changing NFL landscape.
Case Keenum, Nick Foles, Blake Bortles and Tom Brady are your quarterbacks on Championship Sunday, and if that doesn't sum up this rather unpredictable year in Roger Goodell's fiefdom, nothing else I could say would convince you.
In related news, three of the remaining four teams have never won a Super Bowl, giving the Vikings, Eagles and Jaguars hopes that their time under the big confetti shower has finally come. Unless the Patriots take it for the sixth time in 17 seasons.
For the most part, form has somehow held in terms of what we've seen the past four-plus months. The NFC title game features the top two seeds in Philadelphia and Minnesota, both with matching 14-3 records. In the AFC, there's No. 1 New England again, also 14-3, plus a newcomer in 12-6 Jacksonville, the league's reigning rags-to-riches story this season.
The Jaguars won three games last season, but have already almost matched that total in this year's playoffs, becoming the first team to build a postseason winning streak. Jacksonville's wild road upset of the Steelers was poised to be the highlight of the NFL's Divisional round, exposing Pittsburgh for brash talking frauds.
At least that is until Minnesota won a game for the ages against visiting New Orleans in walk-off fashion, on a 61-yard miracle of a touchdown pass to receiver Stefon Diggs as time expired. Does anyone think the Vikings may not be fated to become the first team to play the Super Bowl on their own home field now? After that mind-boggling 29-24 finish?
If you're a Vikings fan, that ending made up for the brutal Hail Mary loss to Dallas at home in the 1975 playoffs, the 1998 team's overtime meltdown to the Falcons in the NFC title game, and that excruciating overtime defeat to these same Saints in the 2009 NFC Championship. After so many heartaches over the decades, Vikings history now boasts perhaps the most improbable, storybook ending of all. Even though we still can hardly believe what we witnessed.
At least the hype was right. The final game of the weekend was indeed the best, with the Saints and Vikings see-sawing through four lead changes in the final 3:01. And that was after Minnesota squandered a 17-0 lead with less than 17 minutes left in the game, registering the largest blown playoff lead in franchise history.
The Saints somehow let this game slip away when rookie safety Marcus Williams ducked under Diggs rather than hitting him or wrapping him up on the long desperation pass near the Vikings sideline. Instead Williams actually took out Saints cornerback Ken Crawley on the play, allowing a disbelieving Diggs to streak to the end zone unmolested. If there's a crueler way to lose a playoff game and end your season, I can't imagine what it would be.
The irony of New Orleans, with its great rookie class of 2017, being let down at the last possible instant by one of its best first-year players is gut-wrenching.
If you like defense, all four of the league's finalists are legit: Philadelphia and Minnesota in the NFC, with Jacksonville and New England in the AFC. They didn't all play their best defensive game this weekend — Jaguars and Vikings, I'm looking in your direction — but there aren't any pretenders in this foursome.
Minnesota and New England will likely be favored next Sunday, but both games should be compelling matchups with nothing guaranteed. An Eagles-Jaguars Super Bowl pairing shouldn't really shock anyone. I think these teams are that evenly matched on many fronts.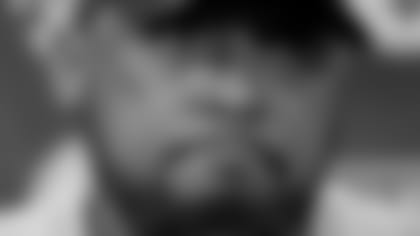 Ninety-eight days had passed, and supposedly so much had changed. But in reality, nothing was all that different Sunday at Heinz Field. Once again, just as they had done in Week 5, the Jacksonville Jaguars stormed into the Steelers home stadium and embarrassed Pittsburgh. And this time it had an air of total finality to it: Jaguars 45, Steelers 42.
And don't think for a second this was some kind of lightning strikes twice fluke. These Jaguars are darn good. They punched Pittsburgh in the mouth twice this season, scoring a whopping 75 points against a Steelers team that won at least 13 games for the first time since 2004, racking up 691 yards of offense and seven takeaways on defense in the process.
Jacksonville scored 44 points against the Ravens this season, and 29 against Houston in the season opener, roughing up two pretty fair defenses. Late in the year, the Jaguars dented Seattle's defense for 30 points. Blake Bortles jokes aside, the Jaguars controlled this game and put Pittsburgh back on its heels from the outset.
Remember, the Steelers wanted this rematch. They welcomed another shot at Jacksonville, craving a shot at redemption after the embarrassment of losing at home to the Jaguars 30-9 in October. How'd that work out for you, Pittsburgh?
The Steelers never led against Jacksonville on Sunday. Every time they scratched their way to within seven points of the Jaguars, Jacksonville almost immediately opened its lead back up, breaking the Steelers' spirits in the process.
And now all that talk Pittsburgh did this season, starting with coach Mike Tomlin musing about meeting the Patriots twice this season, including in the playoffs, sounds so hallow and ill-advised. The Steelers did the talking, but forgot to back it up on the field. We've all seen that development before in Pittsburgh.
You can bet those two failed fourth-and-short calls will haunt the Steelers all offseason. They needed a foot on 4th down in the first half and ran Le'Veon Bell wide to the right, which with Jacksonville's defense speed, is a gift to the Jaguars. No quarterback sneak by Big Ben. No up the middle dive by Bell, who had success running up the gut.
Then in the fourth quarter, the Steelers had momentum from partially blocking a Jaguars punt, and the ball in Jacksonville territory. But on 4th and a foot, Pittsburgh called a pass play to rookie receiver JuJu Smith-Schuster, who was at least 12-15 yards downfield. Again, no Bell up the middle or Roethlisberger sneak.
And don't even get me started on that brain-dead decision to try an onside kick with two timeouts remaining plus the two-minute warning, when Pittsburgh was trailing by seven points. What a panic move there, and making matters worse, the attempt never even had a fighting chance.
Talk about being too cute by half. The Steelers out-thought themselves three times, and shot themselves in the foot each time.
In the stats are for losers category, Steelers quarterback Ben Roethlisberger became the first player in league history to throw for 400-plus passing yards (469) and five-plus touchdowns in a playoff game and walk away in defeat.
Four of Big Ben's scoring passes were some of the prettiest throws and catches you'll ever see. But not one of them wound up being the difference-maker in this, the most entertaining game of this year's playoffs. You could argue Roethlisberger's early interception to Jaguars linebacker Myles Jack and a subsequent fumble that was recovered for a 50-yard touchdown return by linebacker Telvin Smith were two of the biggest reasons Jacksonville pulled the upset. Those were 14 crucial points.
The Jaguars scored 41 points off their seven takeaways against the Steelers in their two games this season, with their three defensive touchdowns giving them a whopping eight such scores on the season.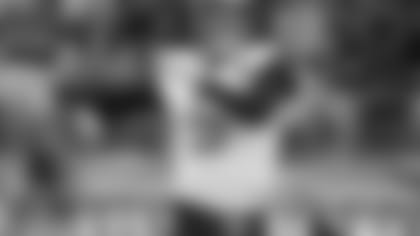 It's an afterthought at times in comparison to the Jaguars' stellar defense, but Jacksonville's offense and quarterback Blake Bortles deserve the lion's share of credit for the win in Pittsburgh, sending the franchise to their first AFC title game since the 1999 season.
Bortles didn't have snazzy stats like Roethlisberger. The often lampooned passer was just 14 of 26 for 214 yards, but he didn't have any turnovers and he spread the ball around expertly, hitting nine different Jaguars with passes. On the road, in freezing conditions, in the biggest game of his NFL career, Bortles was one cool customer.
Jaguars running back Leonard Fournette came up huge as well, and he'll be a handful next week for New England. The powerful rookie rumbled for 109 yards rushing on 25 carries, with three touchdowns, despite missing the second half of the second quarter with a right ankle injury. Bortles and Fournette were the stars of this offensive outburst, which came on the heels of Jacksonville scoring just 10 points in each of their past two games (a 15-10 loss at Tennessee in Week 17 and a 10-3 win at home against Buffalo in the first round).
So it's Tom Coughlin's team once again trying to block the Patriots' path in the postseason. How rich is that? The Jaguars hiring Coughlin to head their football operations last offseason is a move that doesn't get enough credit from many. But what a turnaround Jacksonville has authored with Coughlin onboard, going from 3-13 to the AFC Championship in the span of one year.
And I really like what I've seen out of Jaguars head coach Doug Marrone and offensive coordianator Nathaniel Hackett in the playoffs. Hackett did not call the game like he was scared of losing once Jacksonville got an early 21-0 lead. The Jaguars stayed aggressive and went for it, refusing to play it safe.
Hail, hail that Patriots stout defense. By now it seems as if the first month of the season never even happened in New England, at least defensively speaking. Watching New England dominate the outmatched Titans offense Saturday night, it's hard to fathom how it was 2-2 after four weeks, ranking dead last in total defense, and giving up an average of 32 points and 457 yards per game.
But from Week 5 on, the Patriots defense has been ridiculous, allowing just 182 points in 13 games, or 14 per outing. For comparison sake, New England's defense last season led the league in scoring defense with just 15.6 points per game — the lowest figure in the NFL since 2013. But over a 13-game span the Patriots are beating that figure. In 11 of those games, New England has held opponents to 17 points or less, and the Patriots are averaging just 12.2 points allowed in their most recent seven home games.
Tony Romo was right on CBS when he said: "At some point, we're going to take this Patriots defense seriously.''
How 'bout now, after New England recorded a team-playoff record eight sacks of Titans quarterback Marcus Mariota, holding Tennessee to just 5 of 15 on third downs? After Tennessee drove 95 yards for a first-quarter touchdown and a 7-0 lead, it accomplished next to nothing the rest of the way against the Patriots.
The record-breaking pass rush was the most stunning development for New England, which entered with 42 sacks in the regular season, tied for seventh in the league. The roll call of Patriots sackers was so typically led by a bunch of do-your-job-types, with not a headline name among them: Deatrich Wise Jr. and Geneo Grissom had a pair of sacks, with Marquis Flowers, Trey Flowers, Adam Butler and street free-agent Ricky Jean Francois added one each.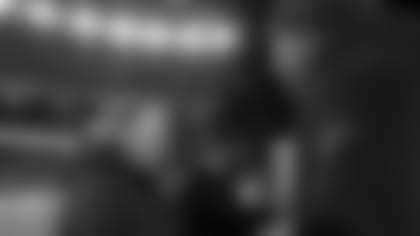 Of all the gaudy statistics the Patriots have amassed over the 17-year length of their run at or near the top of the NFL, their habit of making the AFC Championship game is maybe their most remarkable feat. Excluding the 2008 season Tom Brady all but missed due to a knee injury, New England has made the AFC title game 12 times out of a possible 16 tries, or 75 percent of the time. To repeat, the Patriots have made the league's final four three-fourths of the time over almost two decades. There are 10 NFL teams that haven't qualified for even one conference final in that span.
Belichick's Patriots are 7-4 in the AFC Championship entering Sunday's game against No. 3-seeded Jacksonville, and have beaten five different opponents, including the Steelers on three different occasions (2001, 2004 and 2016). The longest New England has gone without making the AFC title game is a three-year streak from 2008-2010, and the Patriots' current run of seven consecutive seasons reaching this round of the postseason is now two years longer than the next closest franchise (Oakland went five times in a row, 1973-77) in the Super Bowl era.
If the Patriots are a team in some sort of internal turmoil, the rest of the NFL may want to figure out how to recreate such a state. I never for a second believed the recent ESPN report would create a distraction that affected New England on field in the postseason, but I also didn't expect to see the Patriots look quite as sharp and locked in as they did against Tennessee.
After a strong start for the Titans in the first quarter, Tennessee was simply out-classed and showed it definitely peaked with last week's 18-point second-half comeback in Kansas City. That Chiefs game notwithstanding, the Titans are not built to overcome big deficits, and their running-first offense is designed to protect a lead and play from ahead.
As if the Patriots didn't give more of a clear-cut warning that they're ready to defend their Super Bowl title, running back James White emerged to score New England's first two touchdowns, his first time reaching the end zone as a rusher since ending last year's Super Bowl thriller in overtime. When White is the Patriots' not-so-secret weapon, problems on offense are few.
The Titans didn't show up Saturday night at Gillette Stadium, but hey, what else is new? The Patriots are now 11-1 at home in the divisional round in the Belichick era when they're coming off a first-round bye. New England winning in this round is as automatic as any situation in the NFL could possibly be.
The best news for the Titans was the stupendous one-handed touchdown catch by 2017 first-round pick Corey Davis, his first career score as a pro. Davis caught both of Tennessee's touchdowns, but seeing him perform well on the big stage of a playoff game had to make the Titans feel a lot better about spending a No. 5 overall selection on him.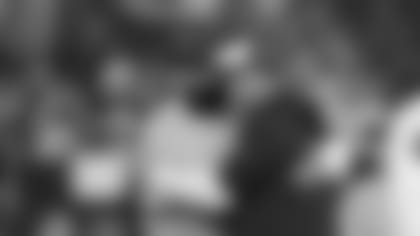 I have to believe this is it in New England for both defensive coordinator Matt Patricia and offensive coordinator Josh McDaniels, who should each have punched their ticket to a head coaching offer with Saturday night's display of quality work. Talk about strong closing statements in your job interview.
If I'm the Lions, I'm winning whatever bidding war might eventually ensue with the Giants for Patricia's services. And if I'm the Colts or Giants, I'm selling McDaniels on why he has to view them as the best possible  situation in his all-important second shot at head coaching.
Put me down for Patricia to Detroit and McDaniels to Indianapolis, with New England's coaching staff facing a relatively rare transition in 2018.
Nick Foles did his job against the Falcons and did it exceedingly well, and you have to feel good for a guy who had the weight of the world on his shoulders for the past month or so. All for the crime of not being Carson Wentz. Though it was only four years ago that Foles was the MVP of the Pro Bowl, after a regular season in which he threw 27 touchdowns to just two interceptions, you would have thought he was Nathan Peterman by the "they're doomed'' tone coming from so many Eagles backers and pundits.
Foles overcame a very shaky start to become the first fill-in quarterback to win a playoff game after starting three or fewer games in the regular season since ex-Eagles star Randall Cunningham turned that rare trick 20 years ago with the 1997 Vikings. (As an aside, I covered that Minnesota team, and the New York Giants delivered that comeback playoff win on a silver platter to the Vikings, thanks to a late-game collapse that included a pivotal onside kick.)
Once Foles settled in, he managed the Eagles offense very effectively, completing 23 of 30 passes for 246 yards, a 100.1 passer rating, taking just one sack and throwing no interceptions or touchdowns. Sure, he was fortunate at times, like when his completion to Torrey Smith late in the first half took an Immaculate Reception-like bounce off the knee of Falcons safety Keanu Neal. But Foles didn't fold, when so many were expecting him to.
That said, Foles' task grows even more difficult in next week's NFC title game, and I don't like Philly's chances because it's doubly tough to win another low-scoring defensive stand-off in the playoffs with your back-up quarterback. Maybe Foles will surprise once again. But whatever the outcome, they can't take Saturday's vindicating performance in Lincoln Financial Field away from him. Foles was facing far more than just the Atlanta Falcons in that game, and he survived and prevailed.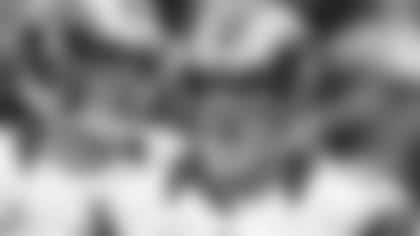 The reality that it will be Nick Foles and Case Keenum starting at quarterback in the NFC Championship must make Jeff Fisher so very proud. The two ex-Rams teammates apparently were good enough to win with, but in reality neither one of them could overcome the debilitating disadvantage of having Fisher as their coach in St. Louis and Los Angeles.
The quarterback ties between Philadelphia and Minnesota don't end there, of course. Try to follow this six degrees of separation. The Vikings lost starting quarterback Teddy Bridgewater to that devastating knee injury in late August 2016, leading Minnesota to trade for the Eagles' Sam Bradford. That cleared the way for rookie Carson Wentz to play in Philadelphia. When Wentz went down in November, Foles took over, and will now face Keenum, who ascended to the starting role when Bradford was hurt in September.
And did we mention that Bradford and Foles were once traded for each other, when the Eagles shipped Foles to St. Louis in exchange for Bradford and picks in March 2015? Over in the AFC title game, we'll have Tom Brady versus Blake Bortles, a matchup we never saw coming at the beginning of the season.
Eagles fans don't take the glass half-full approach to life and football, but the fact remains Philadelphia has managed to put itself in position to host the NFC Championship game for the first time since 2004 despite losing the following players: franchise quarterback Carson Wentz, cornerstone left offensive tackle Jason Peters, their most multi-faceted running back Darren Sproles, and play-making middle linebacker Jordan Hicks.
Super Bowl seasons come in many different incarnations, but with one more win, the Eagles will have returned to the NFL's biggest stage in a year in which their path to get there was anything but uneventful and smooth.
The Eagles hadn't won a playoff game since the 2008 NFC Divisional round. They hadn't won a home game in the postseason since Jeff Garcia was their replacement starter for the injured Donovan McNabb in 2006's first round. But the Eagles also have never lost a divisional round game as the NFC's top seed, going 4-0 in that situation with the win over Atlanta.
In the NFC title game, it's a different Philadelphia story. The Eagles are just 1-2 as the conference's No. 1 seed, and 2-4 overall in the NFC Championship game.
​* I just can't understand the logic of the Falcons play-calling once they had a first-and-goal at the 9 in the game's final minutes. A fade route, a shovel pass to a reserve running back who looked surprised by the ball, a slant pattern and finally, a rollout right on 4th-and-goal from the 2, thereby cutting the field in half and letting the Eagles defense use the end zone boundaries to its advantage?
Stop me if you've heard this one before, but with their season on the line in the playoffs, the Falcons play-calling again left a lot to be desired. And while we're at it, how does Atlanta's all-world receiver Julio Jones let that Matt Ryan pass sail right through his hands, after mis-timing his jump? He may not have been able to stay in bounds in any event, but Jones has to catch that pass in that crucial situation. No excuses.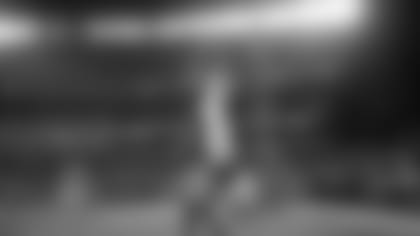 Kyle Shanahan and Steve Sarkisian now have one more thing in common. And maybe more than that if Sarkisian ends up leaving Atlanta in the wake of his latest work.
It's starting to look like Jim Schwartz might get left out of this year's coaching carousel hires and that's a shame if it breaks that way for the Eagles defensive coordinator, who has done great work this season and had his guys so well-coached that two Philadelphia defensive backs recognized pre-snap the rollout-right the Falcons ran on the game-deciding play. Schwartz's defense is the strength of this Eagles team and they don't beat Atlanta without a herculean effort on that side of ball.
The Falcons had the ball five times in the second half and Philadelphia's defense forced four punts and a turnover on downs inside its own 10 yard line. Atlanta's best drive of the game was its first one, for a field goal. Then the Eagles defense held the Falcons to one other scoring drive, which produced a touchdown on an 18-yard march.
I predicted Philadelphia would win an ugly, low-scoring game due to the dominance of its defensive front, and that's pretty much what unfolded. Credit the Eagles offensive line, too, for keeping Foles so well-protected and buying him time to find his rhythm in the first half. This was a game won up front, by the big boys who toil in the trenches, not by the more glamorous skill position players. And next week's NFC title game might end up following the same script.
Loved the "underdog'' masks, Lane Johnson and Chris Long. Perfectly understated, delivered wordlessly with that entertaining post-game visual. I say embrace those labels and use them to your own advantage. For once the Eagles played like dogs and everything went to plan. Whatever it takes, right Philly?
Smart move, Texans, locking up head coach Bill O'Brien through 2022. The AFC South was once a laughing stock, but with Jacksonville and Tennessee both making the final eight this season, and quarterback Deshaun Watson changing the outlook in Houston, it's not going to be a push-over division any time soon. Especially if the Colts can get Andrew Luck healthy and start fresh with an inspired coaching choice.
O'Brien's a quality coach and clearly he and new Houston general manger Brian Gaine are already on the same page in a way O'Brien and former Texans GM Rick Smith never were. That has to help the atmosphere in Houston, where key injuries torpedoed the 2017 season after two consecutive division titles for the Texans in 2015-16. Quality coaching is more important than ever in the NFL, and when you have a good one, you should do whatever it takes to keep him.
Have to admit, I didn't see the Brian Schottenheimer hiring at offensive coordinator coming in Seattle. Maybe he'll be just the guy to help diversity and re-tool the Seahawks around Russell Wilson's unique blend of talents, but I'm going to have to see it first to believe it.
With Schottenheimer back in a high-profile coordinator slot, Norv Turner and most of his family now employed in Carolina, two Grudens as head coaches in the NFL for the first time, and the NFC West featuring a Shanahan and a McVay, has a last name ever mattered more in NFL coaching?
Nobody sounded like Keith Jackson behind the mic. Listening to him and Frank Broyles call a marquee matchup college football game on ABC on a Saturday afternoon in the fall was as good as it got. Jackson, who died Friday night at age 89, was so distinctive and yet almost everybody could mimic his trademark "Fumble!'' call, or his signature "Whoa, Nellie,'' which he reserved for the game's biggest turn of events.
If you've never heard Roy Firestone's Jackson impersonation, you haven't lived.
Just as with Dick Enberg, another broadcasting legend who died last month, Keith Jackson helped make watching sports on TV our country's real national pastime. RIP.
Ridiculously Cool Football Card of the Week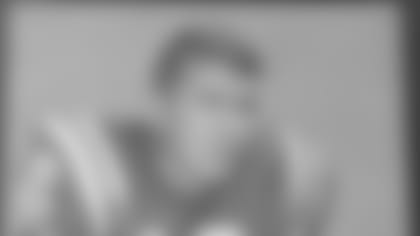 Well done, Nick Foles. That one was for all the maligned Eagles quarterbacks who ever donned the green and white and suffered the slings and arrows of doubt from the hometown crowd and beyond. Like, well, Norm Snead, whose very name seemed to encapsulate Philadelphia's lack of stature  and reputation at the game's most pivotal position. Snead spent seven seasons with the Eagles, but he never could overcome the fact that he was traded to Philadelphia from Washington in 1964, in exchange for future Hall of Fame quarterback, Sonny Jurgensen. Snead's Eagles weren't very good and he never compiled a winning won-loss record in Philly, topping out at 5-5 in 1966. He averaged a mere four wins a year with the Eagles, and kicked around between Minnesota, the Giants and San Francisco in the final six seasons of his 17-year NFL career. Here he is on his 1969 Topps, a year in which he led the league in interceptions with 23.