A year ago at this time, Julian Edelmanwas a rookie with a crew cut, a new position to learn, and not a shred of job security.
Today, the Patriots wide receiver looks much more at ease, on the field and off. He's appears more confident in the Patriots offense and is taking on added responsibilities as a kickoff returner.
He's even let his hair grow out fully – a tangible sign that he's now carrying himself with an air of self-assurance that seems to have come naturally after a year's experience on the job.
Make no mistake, however. Edelman understands that a fine line separates comfort from complacency, and he's determined to steer clear of the latter while embracing the former.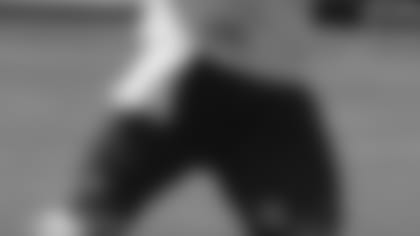 ]()"You're obviously a little more comfortable because you have some experience, but you try not to get too comfortable … because when you get comfortable, that's not good," Edelman told reporters after New England's most recent organized team activity workout.
Yet, comfortable is perhaps the best way to describe how Edelman looks right now. At the same time, watching him run routes and return kicks this spring, it's easy to forget that he entered the league last season after having played quarterback in college. In his impressive rookie campaign, he returned his first NFL punt for a touchdown in a preseason game in Philadelphia; later, he filled in admirably on more than one occasion when Pro Bowler Wes Welkerwas hobbled.
With a full NFL season under his belt, Edelman is clearly more prepared for work than he was a year ago. That includes all the extra work he was able to put in during New England's offseason strength and conditioning program – an advantage he didn't have as a rookie.
"It's better how I get to learn. I get to learn with reps and experience," Edelman explained.
"I got to lift for football instead of lifting for the Combine. I got to watch film, and watch film of me playing the position. I got to break down film of other guys on the team. It was very different. A little more relaxing, because you know where you are, you know the surroundings a little better, so it was good."
Edelman is quick to add, though, that he still has plenty of room for improvement.
"I have to learn how to play the position. I have to learn how to run routes better," he insisted. "But I'll let the coaches do that. We'll see what they say."
At the moment, Edelman is benefiting from the absence of Welker in team offense drills. Thus far, Welker has taken part in individual and position work since coming off knee surgery four months ago, but has yet to get involved in the full-squad offense series. That's given Edelman more opportunities to showcase what he's learned, but he also realizes how important his teammate is to the Patriots.
"It's great to see him out here. As soon as he gets back, it's better for the team."
OTA Notes, Quotes, and Anecdotes
For the second consecutive OTA, eight Patriots were absent from practice: rookie WR Taylor Price, S Brandon McGowan, rookie DL Kade Weston, G Logan Mankins, T Matt Light, T Nick Kaczur, rookie TE Aaron Hernandez, and DL Ty Warren. As noted in previous posts, Mankins' absence is related to his contract negotiations, while Warren and Price are fulfilling academic obligations. It is unclear why the other players were missing.
S Patrick Chungcontinues to wear the red jersey given to players recovering from injury.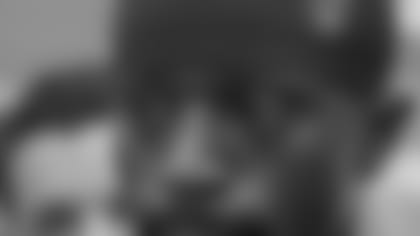 ]()For a while, it seemed that OLB Derrick Burgess'first year in New England would be his last. After the Wildcard loss to Baltimore in January, Burgess found himself in limbo.
"I left, I was done, I was on my way," he recalled. "Went to see my mother and then it was straight to Mississippi … it wasn't doubts [about returning to New England], it was just time to go. The season was over and I wasn't under contract."
Burgess was asked if he had any offers from other teams before the Patriots re-signed him late last month.
"It doesn't even matter about my options now, because I'm here, right?" he replied. "I'm glad to be here."
With both Light and Mankins out, second-year tackle Sebastian Vollmerswitched from the right to the left side, while in Mankins' stead, Dan Connollytook the bulk of the reps at left guard. Veteran Mark LeVoirsaw most of the action in that group at right tackle.
On the other side of the trenches, NT Vince Wilfork lined up frequently flanked by second-year lineman Ron Braceon his left and Gerard Warren on his right. But there was significant rotating at the position, as well as at linebacker and defensive back throughout practice, so, it was difficult to ascertain exactly who might be in line for starting jobs at this early point in the process.
A good day overall for the defense. In full-squad scrimmage simulation and 7-on-7 periods, several defenders broke up or intercepted passes from Tom Bradyand the other quarterbacks. In the offense's defense, the Patriots practiced on a drizzly day on a damp field surface, which may have affected the footing and ball conditions.
Rookie CB Devin McCourtyfound himself matched up one-on-one with WR Randy Mosson several occassions during Thursday's [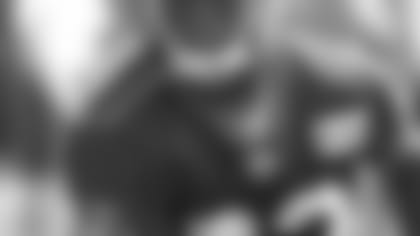 ]()action. Moss made his share of catches, but McCourty handled himself well, knocking away a few balls and never letting Moss separate too much from him in space.
Second-year WR Brandon Tatecontinues to get a lot of reps at kickoff return. Edelman and second-year CB Darius Butlerhave also been in the rotation.
CB Leigh Bodden, during red-zone work, got shaken up on a play when he appeared to bump into another player in the end zone. He appeared to be favoring his lower left leg as he hobbled off and stayed behind the end line, under the goal posts, for the remainder of the period. He did come back later in practice for a play, but then retreated to the sidelines right afterward.
Field goals were a focus at the end of practice, with rookie P Zoltan Meskohandling the holding duties for K Stephen Gostkowski.