In a city that proudly reps the green and gold, a small enclave of New England transplants gather together to cheer them on. Based out of Mo's Irish Pub in Milwaukee, Kenneth Oh, the founder of MKE Pats fan club, meets with his members to catch their team in action.
Game days prove to be essential for these fans who listen to the endless coverage of the Packers throughout the NFL season.
"It's hard. Just like in New England, during [the] season it's 24/7 Patriots. Well it's the same thing here, but it's all Packers," said Kenneth.
To stay on top of all the Patriots news, Kenneth regularly tunes into WEEI and 98.5 "The Sports Hub," and he shares the updates with other members of the club. The group stays connected throughout the season, and while Mo's is a steadfast option, MKE Pats sometimes checks out other spots to watch the game together for a change of scenery.
Not only do they venture away from Mo's every once in a while to try out other bars, they may head to a member's house to catch the game if it is nationally televised. These moments have allowed the fan club to bond together and now Kenneth looks at the group as a second family.
"It's not only a chance to talk about the Patriots, but [a chance] to talk about the New England experience," Kenneth said.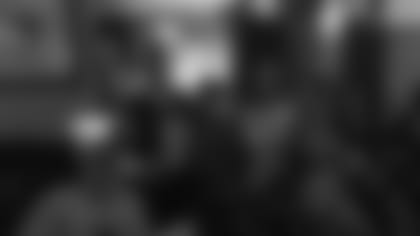 With the club made up of about 20 or so New England transplants, Kenneth is looking to expand his recruiting onto social media. The club started with about six members regularly meeting, and as they spoke about it to their own friends who cheered on the Patriots, they reached their current number.
"It's been really been very grass roots," Kenneth said. "Usually what happens is somebody knows somebody else who happens to be a Patriots fan and then they bring them, and  they bring a friend."
Friend by friend, this group of fans in Packers territory continues to represent the Patriots.