In 2005, more than 5,000 miles away, Ayer, MA native Chris "Chez" Chesak completed his patrol while deployed to Iraq with a National Guard unit. After his midnight patrol ended, he took a quick nap and woke up again at 2:30 a.m. to catch Super Bowl XXXIX on Armed Forces Network. He sat alone, pack of Twizzlers in hand, cheering on the team he'd love all of his life.
Now, the Cincinnati resident no longer watches the Patriots take the field alone. With more than 250 people in Patriot Nation - 'Nati, Chez has found a group that make any room on game day electric with excitement.
"We're just having a ball. We're just having so much more fun," Chez said.
They don't limit their fun to game days. Earlier this year, the group had a visit from wide receiver Julian Edelman. One of the group's members, a college friend of Julian's, took over as the head coach of Walnut High School, and Julian stopped by to offer support for the team's fundraiser. Julian even took time to play ping pong at an after party event with a few members of the club.
"I think Jules played non-stop for like three hours straight," Chez said. "We couldn't stop pinching ourselves."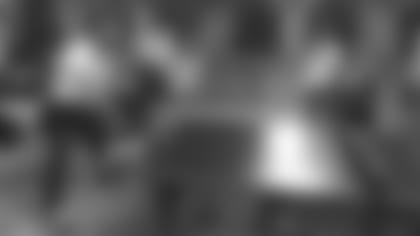 The group began in 2009 after Chez moved to the city in 2008. Tired of going from bar to bar to watch the game alone, he decided to start a group. Gathering likeminded fans to watch the game with didn't happen immediately. It took him a couple of years before he had his group of Patriots fans to help him take over a bar.
"We went through what I call the 'dark early days' of the club, the first three maybe even four years," Chez said. "I was able to pull together an email list of local people with New England ties, just kind of through word of mouth."
Though Chez found the minimum 10 people to make the club official, he still had some trouble with a regular crowd attending game day events. Chez didn't worry and continued to pump out emails.
Chez's persistence paid off. The club is mixed with more personalities that makes watching games together more vibrant than ever. The key he emphasizes is to never give up. After sitting in a bar as the lone Patriots fan, it took one other person joining him at the bar to help put the wheels in motion. That person told a friend and from there, Chez began building his critical mass.
"It's just so much more dynamic and energizing to go to a bar, meet up with people you ultimately, of course, get to know," Chez said. "But when you got 20, 30, 50, 100 likeminded people there that are all doing exactly the same thing you just don't care. You just happen to be in your element."
That exciting energy the club has built up has helped to bring in people from all over the country, as well as places like Trinidad and Panama. The club has helped members to develop friendships with people beyond game day. For Chez, the different hometowns that the members of his club hail from and the different perspectives they bring is what adds to the excitement when the group comes together.
"What would have happened to have these two guys from the Caribbean, in Cincinnati, in a bar wearing Patriots gear, cheering for the same team?" Chez asked.  "So there's a deeper depth to the club."
After being nomadic for a number of years, the club now calls Tavern on the Hill home. Located in the Mount Adams, the club has brought that electric energy to the bar on game day with simple traditions to make game day more entertaining. The bar provides the club with discounts on the days that the Patriots hit the field, while Chez runs a few 50/50 raffles.
"We do some little add-ons, but really our primary focus is really about the game and of course the sport," Chez said.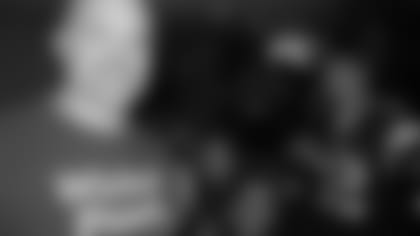 The group focused even more when the Patriots took on the Seattle Seahawks at Super Bowl XLIX on February 2, 2015. Though absorbed by the game, Chez couldn't help but admire the crowd that had gathered around him. With everyone jumping up and down, hugging each other and going crazy over the team's win, he finally found the spirit he'd been looking for on game day.
"To be able to share that with some other real fans when I hadn't been able to share that with other Super Bowl wins with a group like that, hands down, fantastic," Chez said.