When you think of Costa Rica, you might think of the lush rain forests that inhabit the country or you may think of Tom Brady's favorite vacation spot. What you may not realize is that there is a strong Patriot fan base. 
Travel to San Jose and you'll find an enclave of Patriots supporters who work hard to spread the love of the team around the country.
What originally began as a few Patriots fans gathering together to watch the game has now blossomed into almost 600 people engaging in spirited discussions about the team online and in person.
"It was founded in 2015 by Don William, who through social networks searched for fans of the team," said the club's president Antonio Chaves Bolaños.
In Costa Rica, where soccer is the most popular sport, many of the members came to love and admire the Patriots through family members who were already familiar with the game. From there, they saw the players' dedication to the sport and their team.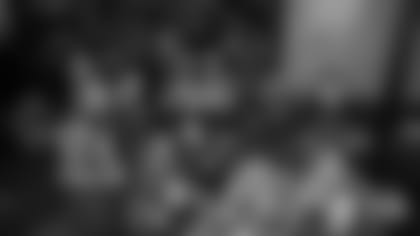 Through Facebook and Twitter, the club has welcomed new members into the fold and has encouraged veteran members to host activities to create a sense of unity. Making sure everyone feels welcomed has become a huge part of the club's values.
"It is important that each member of the fan club feel important in the group to spread the word to more people about the love we have for the New England Patriots," Antonio said.
The club uses social media for more than just recruiting. It helps to keep that sense of unity that the club works so hard to cultivate and allows them to discuss Patriots news. The club also shares live videos of games hosted by the Federación de Fútbol Americano de Costa Rica.
When the group began three years ago, they never expected the club to reach the size that it has. Just knowing that they have reached so many Patriots fans around the country has far exceeded their expectations for what they hoped the club would be. Knowing that they can share news and their excitement for the team makes them only want to grow more.
"The love that every fan has for the team and being a sport that is almost not followed in the country, I never thought that there were so many fans of the Patriots," Antonio said. "[We want] to be an example for the countries like Costa Rica, that love American football and it is not [shown] so often."
So as the club looks to the future, you can expect to find this group of Patriots fans going strong.