For the dedicated Patriots fan, finding the right spot to watch the game while on holiday can be a big priority. For those who trade the cold New England days for sunny ones in Key West, Fla., hanging out with the Southernmost Patriots Fan Club becomes part of their itinerary.
The club formed back in 2010 shortly after North Attleboro, Mass., native David Thibault opened Island Dogs Bar. David, who moved to the area in Sept. 2001, felt that Key West needed a bigger Patriots presence and saw a fan club as the solution. He approached Brian and Jan O'Keefe, who he knew were avid fans, to run the club while he took care of the bar.
"We knew there was a calling for it," said Jan, who along with her husband Brian has not missed a game at Island Dogs since the club began.
Jan and Brian, both from Plymouth, Mass., first ventured into Island Dogs on a sunny Key West day. Brian ordered a beer while Jan tried one of their specialty drinks and began chatting with a bartender named Jeff, a native of Belfast, Maine. He told them about his boss, David, and his New England origins. Jeff then introduced everyone and the idea of the club was born.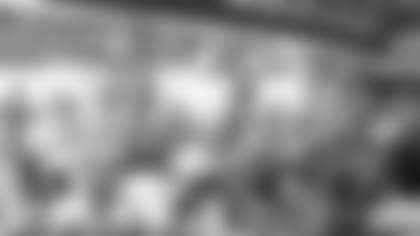 Today the group boasts 432 members, many of whom say they discovered it through the Patriots Official Fan Club Registry, according to Jan. The group also uses Facebook and word of mouth to reach potential members. Jan tries to post at least three photos a week of Patriots fans who are in town.
"When Jan puts the pictures on the Facebook page it's all about the tourists," Brian said. "Then they tell their friends and you know how it goes."
"A lot of times [fans] will approach people on the street and say 'Where's the place to watch a Patriots' game?'" Jan added. "They will be sent to Island Dogs because they know that all the TVs are on the Patriots game."
As soon as newcomers enter the bar, Jan and the other club members welcome them with open arms. Roughly half an hour before kickoff, Jan seeks out any unfamiliar faces, greets them and introduces them to the club's Facebook page. She then snaps their picture and posts it to the group with some of the information she learned during their chat.
This sense of hospitality encourages people to return after their first visit.
"People come year after year from New England," Brian said.
"It's kind of a small New England town down here," Jan added. "Everyone knows everyone. Everyone knows everyone's family's coming down. So there's camaraderie."
Though bar owner David doesn't consider Island Dogs a sports bar, the eight TVs that surround the venue feature nothing but Patriots games. When commercials come on, the TVs are turned down and music is played. But it goes right back up when the game returns so the group never misses a play.
"Yeah, Dropkick Murphys comes on every time we get a touchdown," Brian said.
"And the whole bar usually erupts," Jan added.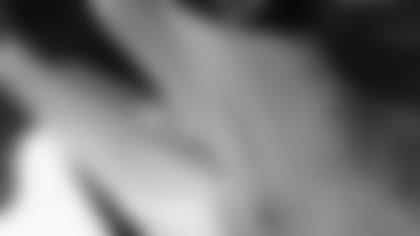 At some of the bigger games, like rivalry matchups or the playoffs, David deejays and picks songs that are typically played in Foxborough.
"We try to keep it true to what the stadium plays and that is mostly classic rock and country rock mixed in," David said.
Creating an atmosphere comparable to Gillette Stadium is something the club tries hard to do. Visitors can gain access to all of the bar's game day specials if they attend in their Patriots gear. And with everyone wearing their favorite jerseys, the New England bond becomes more apparent, even though the faces in the group vary from week to week.
"We're just a small little club having fun," Brian said.
Jan added, "Through the commonality of the Patriots, it's just like one happy family."