After spending time as a game day inactive early this season, running back has turned it around and become a key part of the Patriots offense.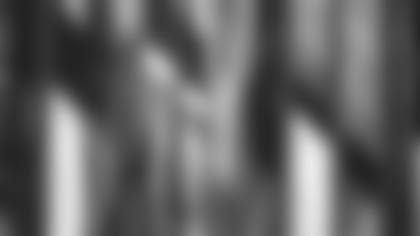 ]()
            Faulk is coming off a Bears game that saw him total a career-high 109 yards receiving on seven catches, including a key 36-yard touchdown that played a major part in a New England comeback. Inactive for the season opener against Pittsburgh, Faulk has now caught at least one pass and had at least one rush in the other eight games this season.  

Patriots Head Coach Bill Belichick said that Faulk has worked as hard as any player and has taken advantage of the opportunities that have been afforded to him. He also said that Faulk's current role is difficult to describe and doesn't necessarily fall under third-down or change-of-pace back.
"We've talked a lot about that, what specifically his role his," Belichick pondered? "It is hard really to define. We sort of know what it is, but it's hard to say. It is not just third down. It's not first and second down and it is not every down. I mean it is every down but it isn't every down."
"But I think change-of-pace is a good way to characterize it. He has a different style than any of our other backs."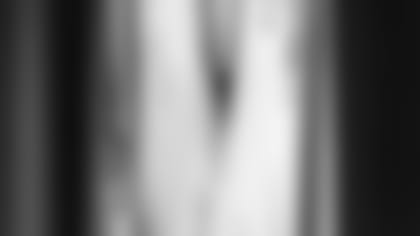 ]()
            For his part, the fourth-year back out of LSU said that he just tries to do whatever is asked of him. He had a low point a few weeks ago against the Packers when he dropped a backward pass from quarterback Tom Brady and neither he nor he teammates dove on the live ball. The Packers may have recovered the ball, but Faulk learned a lot from the negative outcome of the play.  

"It was a real big lesson," Faulk said. "It made me pay attention to detail more."
The 5-8, 202-pound back, now the all-time kick returner in Patriots history also said that he tried to stay positive after being inactive early this year.
"I would say that anything that you need me to do, I will do it," Faulk said. "If you want me to ask you questions I would do it. You never can tell what is going to happen. Whatever happens, happens. You just have to deal with it and move on. My reaction was I wanted to work harder to get on the field."
Faulk has been on the field for eight straight weeks and he has become a legitimate part of a versatile Patriots offense.
No discussion of last season's Snow Bowl game can be complete without mention of Adam Vinatieri's 45-yard, game tying field goal through driving snow. The kick, one of three memorable kicks the reliable kicker hit in the postseason, is highly regarded as one of the all-time clutch kicks in league history. Belichick echoed those sentiments on Thursday when asked where he ranked the improbable kick.
"The best one I've every seen," Belichick said. "I saw [Tom] Dempsey's 63-yarder. We could talk about that all day, but for everything, I'd put [Vinatieri's kick] number one."
The Patriots added safety Victor Green (leg) to the injury report on Thursday. The veteran missed practice on Wednesday with an injury that originally occurred when he was kicked in the Bills game two weeks ago. Green is listed as Questionable for Sunday's game in Oakland