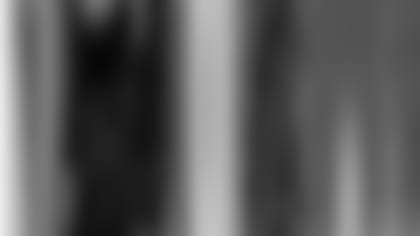 ]()
            Soccer powerhouse FC Barcelona will begin its U.S. tour against Italian champion Juventus at Gillette Stadium, home of the New England Patriots, on Sunday, July 27 at 4:00 p.m.  

The NFL made a historic agreement with FC Barcelona in January of 2002, signing a deal in which both entities agreed to promote their partners on the other side of the ocean. The NFL Europe League's FC Barcelona Dragons play their games at FC Barcelona facility, the Miniestadi.
The United States tour will be the fourth one for FC Barcelona, the world leader with in excess of 100,000 season-ticket holders, but first under the NFL umbrella. Barça played on American soil in 1936, 1969 and 1984, when they faced the New York Cosmos.
Key players for Juventus include Gianluigi Buffon, considered the best goalkeeper in the world, and forwards Alessandro Del Piero (Italy) and Pavel Nedved (Chequia).
FC Barcelona will be guided by recently signed new star Ronaldinho Gaucho (Brazil) and veterans Patrick Kluivert (Holland) and Catalan defender Carles Puyol, who was the main focus of NFL Europe's FC Barcelona Dragons 2002 advertising campaign. FC Barcelona has already defeated Juventus on American soil with a 3-2 win registered at New York in 1969.
"The US Tour is clearly a turning point for FC Barcelona's expansion strategy. If you want to become a global brand and open new markets you need to play games in those markets. The tour will allow us to generate immediate income, but more importantly will help us in reaching fans in the United States, and later all over the world", says FC Barcelona's director of marketing Esteve Calzada.
The tour comes at a very important moment for FC Barcelona, after a large amount of club members elected lawyer Joan Laporta as their new president on June 15. Mr. Laporta has made a strong commitment in getting Barça's glory back after three years of disappointing results.
The new president and the vice-president of soccer, Sandro Rosell, a former top Nike executive, began working very quickly, signing former FC Barcelona standout Aitor "Txiki" Begiristain as the man in charge of player personnel. Joining forces, the three have acquired Dutch head coach Frank Rijkaard (winner of the 1988 European Cup with Holland's national team and of three Champions League titles, two playing for AC Milan in 1989 and 1990, and one playing for Ajax of Amsterdam in 1995) and four players whose quality has been recognized internationally, including one of the athletes with more potential in Europe, Portuguese right wing Ricardo Quaresma.
The other three were selected amongst the 2002 World Cup best players: Turkish goalkeeper Rustu Reçber, Mexican defender Rafael Marquez and Brazilian's proven and most emerging star Ronaldinho Gaucho. The new stars will join forces with solid veterans such as Dutch forward Patrick Kluivert or Catalan defender Carles Puyol, who was the main focus of NFL Europe's Dragons 2002 advertising campaign.
"FC Barcelona is a team filled with stars in which many players reach their peak. Signing Ronaldinho has been very important for us, because a star team needs a leading star", said Mr. Laporta at Ronaldinho's debut in which more than 25,000 people gathered at Barça's Nou Camp stadium to see him juggle the ball for 15 minutes.